Useful links featuring Elephant Bedroom

Download a PDF...
To read what we say in our brochure, click on the link to download the brochure section including Elephant Bedroom. To save a copy onto your computer, right-click on the link and select 'Save Target as...'.
Elephant Bedroom is often combined with:
Sort by:
Name


|
% of trips


|
Traveller's rating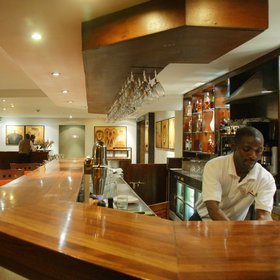 Ole-Sereni
|
33%
|


Opened in 2009, the Ole-Sereni is the closest Nairobi has to an airport hotel, though its brand-new neighbour, the Eka Hotel, seems likely to challenge it. The building, which formerly housed the US Embassy, borders the fence that runs along the north side of Nairobi National ...
Read more about Ole-Sereni
Offbeat Meru
|
33%
|

Located in Bisanadi National Reserve, right next to the main Meru National Park, Offbeat Meru is a traditional tented camp, looking across a small river. The camp has all the basic comforts, but very little in the way of permanent structures, so is likely to appeal to safari ...
Read more about Offbeat Meru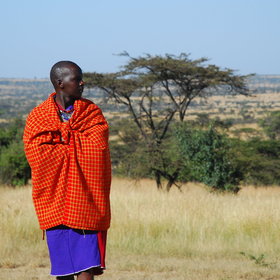 Naboisho Camp
|
33%
|

Appealing both to safari purists and those seeking a little luxury, Naboisho Camp is the most upmarket of the handful of new, small camps in the relatively little-visited Mara Naboisho Conservancy. Surrounded by untouched savanna and dense thicket, it is located in a game-rich ...
Read more about Naboisho Camp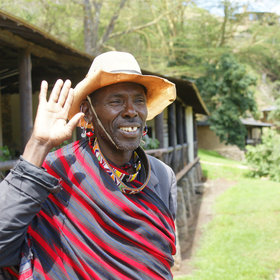 The Emakoko
|
33%
|


A new, upmarket, owner-managed lodge, opened at the beginning of 2012, The Emakoko straddles the southern boundary of Nairobi National Park, marked by the gorge of the Mbagathi River in an area where three rivers converge. The lodge has the national park's much underrated ...
Read more about The Emakoko
The Funzi Keys
|
17%

The Funzi Keys is a small family run beach lodge located on a small sand spit of Funzi Island, just off the coast of southern Kenya. Surrounded by mangroves and accessed only by boat, it is a remote retreat in a pristine environment. When the owner Alessandro first visited ...
Read more about The Funzi Keys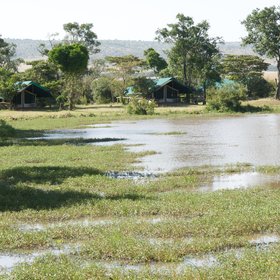 Little Governors Camp
|
17%
|


On the lip of an old oxbow of the Mara River, now a broad marsh frequented by elephants, Little Governors' Camp is one of only two places to stay in the Mara Triangle sector of the Maasai Mara National Reserve. Getting to Little Governors', there's some extra excitement ...
Read more about Little Governors
Mara Plains Camp
|
17%
|

Nestled in the trees on the edge of the Ntiakatek stream in the 120km² (30,000 acre) private Olare-Motorogi Conservancy (previously known as Olare Orok), Mara Plains is a small, luxury tented camp which prides itself on offering a personal and high level service. Along ...
Read more about Mara Plains
Lewa Wilderness
|
17%
|


Lewa Wilderness (sometimes known as Lewa Wilderness Trails or Wilderness Trails Lodge) is set on a hillside looking out over the Western Marania Valley and spring below. Started as a tented camp by the Craig family 30 years ago, it is now a comfortable, eight-room lodge ...
Read more about Lewa Wilderness
Sirikoi
|
17%
|


Sirikoi is a luxury safari camp and lodge, located by a game-rich watering hole in a private area of the 250km² Lewa Wildlife Conservancy, in south-eastern Laikipia. With only a small number of tents it aims to offer a high-quality, personal experience. Sirikoi was conceived ...
Read more about Sirikoi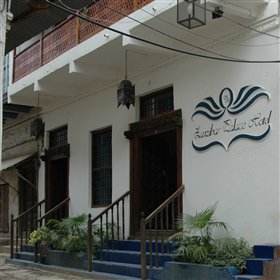 Zanzibar Palace Hotel
|
17%
|


Opened in July 2006, the Zanzibar Palace has quickly gained a reputation as one of the best boutique hotels in Stone Town. Zanzibar Palace Hotel is independently owned and the Dutch management team pride themselves on great service and personal attention to guests. The ...
Read more about Zanzibar Palace Hotel
Unguja Lodge
|
17%
|

Run by the ever-helpful couple, Ralph and Elies, Unguja Lodge is a small, relaxed and friendly lodge in a lovely spot overlooking the picturesque Menai Bay Conservation area. The design of Unguja is modern and quite unique - lots of large white curving walls and high thatched ...
Read more about Unguja Lodge