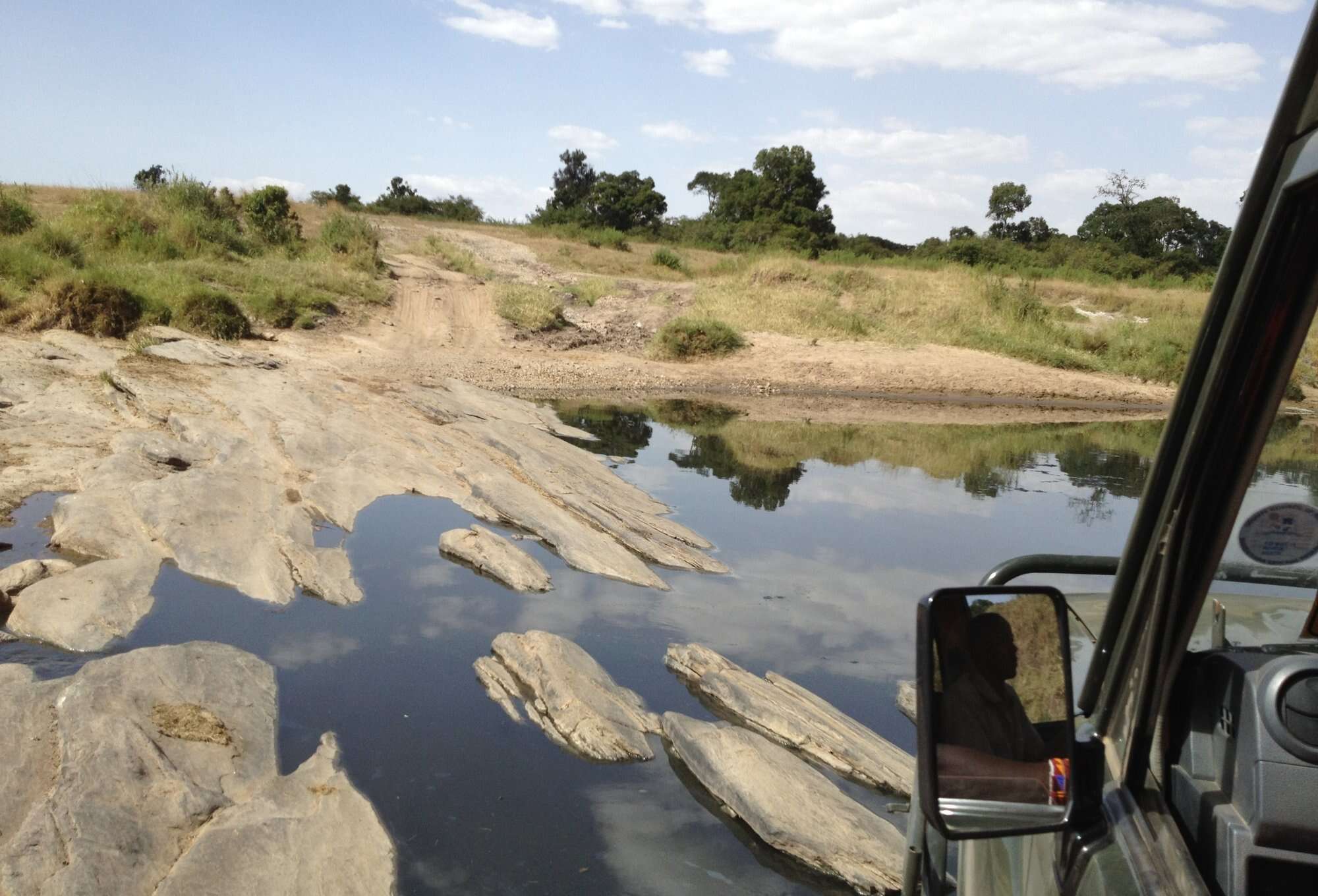 Driving in the Maasai Mara ecosytem, as here near Rekero Camp, requires confidence and nerve.
De Brazza Monkey Fly-in Safari
This spectacular air safari covers two extremes of Kenya's diverse landscapes - the wild and remote semi-arid north of the Namunyak Conservancy and the lush savannahs and woodlands of the Maasai Mara ecosytem in the south-west of the country. In the north you'll do bush game walks with an armed escort, or for longer stays you can choose fly-camping or star-bed camping under the inky canopy of the equatorial night sky. In the Maasai Mara you'll drive in well-equipped safari vehicles or do game walks with an expert armed guide.

If you'd like to experience the Maasai Mara's world-famous great migration, a good season to take this trip is the European summer period roughly from July to September, when the migrating herds of wildebeest dominate the plains in every direction.

A safari like this is tiring as well as stimulating and rewarding. Many people choose to spend time relaxing on Kenya's Indian Ocean coast, adding a beach break to their itinerary.
Includes:
Starts/ends:
Prices:
US$8,222 - US$10,833 per person sharing
Stays at:
1 night
Sarara
– Northern Kenya, Kenya
1 night
Sarara
– Northern Kenya, Kenya
1 night
Sarara
– Northern Kenya, Kenya
1 night
Rekero
– Maasai Mara National Reserve, Kenya
1 night
Rekero
– Maasai Mara National Reserve, Kenya
1 night
Naboisho Camp
– Maasai Mara Conservancies, Kenya
1 night
Naboisho Camp
– Maasai Mara Conservancies, Kenya
1 night
Naboisho Camp
– Maasai Mara Conservancies, Kenya
Reviews
Recently reviewed trips visiting some of these places include: