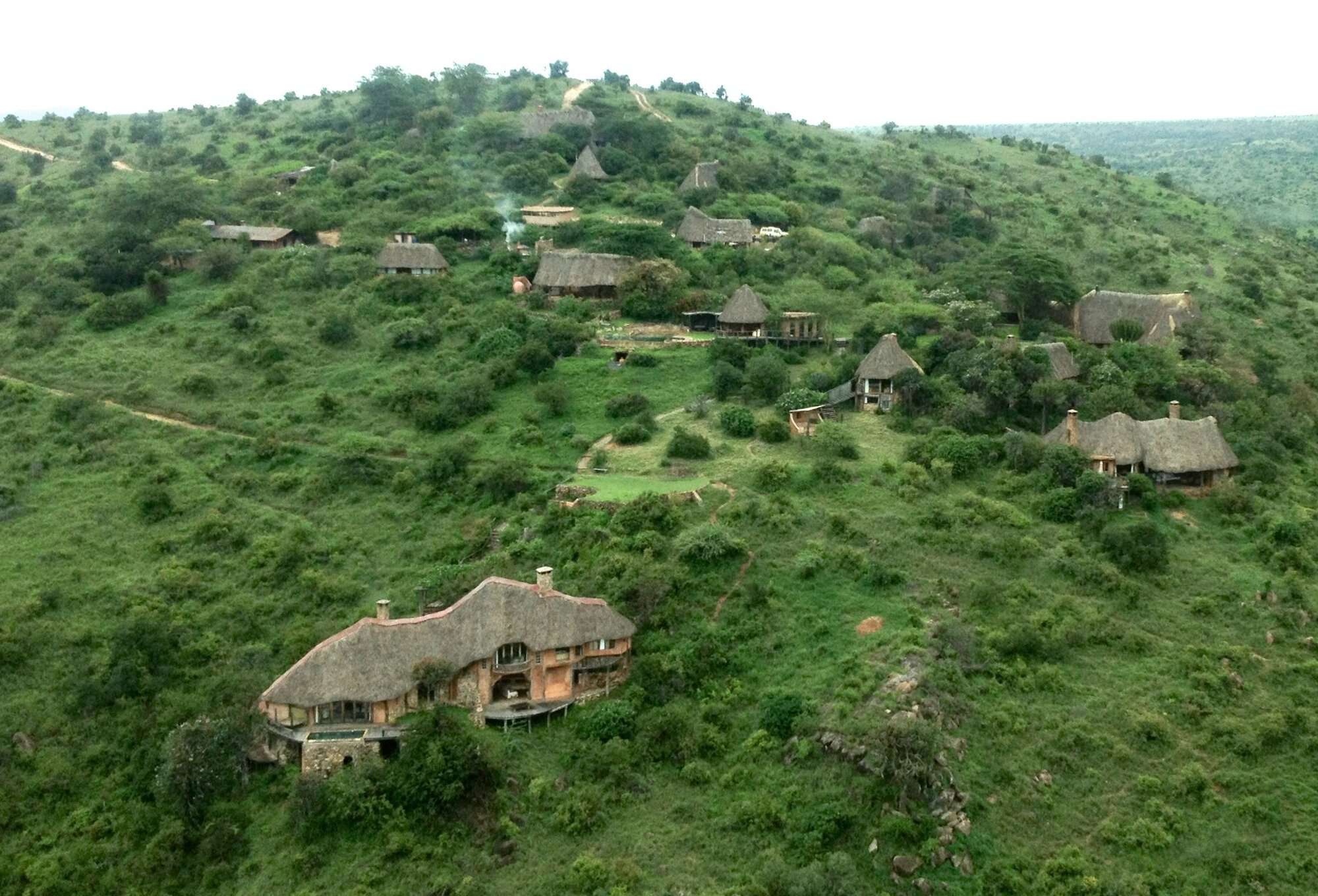 Borana's location on a steep hillside is dramatic, and the whole area is lush and leafy after rain.
Golden Jackal Safari: In full
This 8-night fly-in safari encapsulates the contrast between the hilly and rugged pastures of Laikipia, north of Mount Kenya and the plains and wooded river margins of the Maasai Mara. Starting in Laikipia, you'll have the chance to ride and walk (as well as drive) among the plains game with virtually guaranteed sightings of black rhinos, elephants, giraffe and many other species. Flying down to the Mara ecosystem in southwest Kenya, the wildlife spectacle is, if anything, even more impressive, and here you'll see hippos and crocs from the banks of the Mara.

For the best chance of experiencing the great migration in the Maasai Mara, the key timing for this safari would be August or September when the wildebeest herds are most likely to be in the Mara region.

After a safari, many travellers choose to relax on the beach on the Kenya coast. It's easy to add one of our beach holidays to your itinerary.
Include:
---
Days 1-4
4 nights at Borana (full board & activities) | Laikipia, Kenya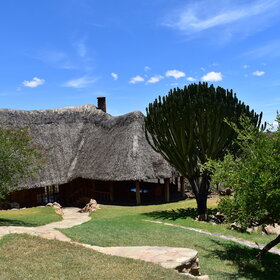 From Nairobi's domestic Wilson Airport you take a scheduled flight to Lewa Downs airstrip. A driver/guide and 4x4 vehicle from Borana Lodge will meet you there and drive you to the lodge. You'll be based for three nights at this dramatically sited former ranch house, staying in one of the magnificenly sited cottages on the steep hillside. Days are spent exploring the 140 square kilometres of the ranch – on foot, on horseback, or by vehicle.
---
Days 5-8
4 nights at Karen Blixen Camp (full board & activities) | Maasai Mara Conservancies, Kenya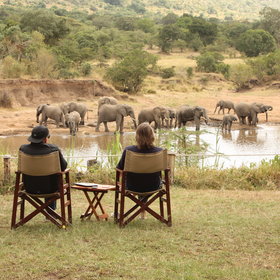 From Borana, you're transferred back to Lewa Downs airstrip to take a scheduled flight across the heart of Kenya's central highlands region and the Great Rift Valley to the Maasai Mara, dropping down at Mara North airstrip from where a short drive takes you to Karen Blixen Camp for lunch. The next four days are devoted to exploring the extraordinary wildlife and landscapes of the Mara ecosystem, and you are likely to have close encounters with dozens of different mammal and bird species. Many guests are happy just sitting in front of the lodge, watching the resident hippos snort and splash, or the crocs cruising through the brown waters.
---
Day 9
On your last day, after a morning game drive and breakfast, you fly back to Nairobi (around 1½hrs). At Wilson Airport, if you're planning some beach time, you can connect onto an afternoon flight to the coast. Alternatively, spend the afternoon and early evening in Nairobi with a vehicle and driver/guide at your disposal, before driving to the international airport for your overnight flight home.
---
See Prices & details for the precise dates/prices for this trip - and all the fine print.