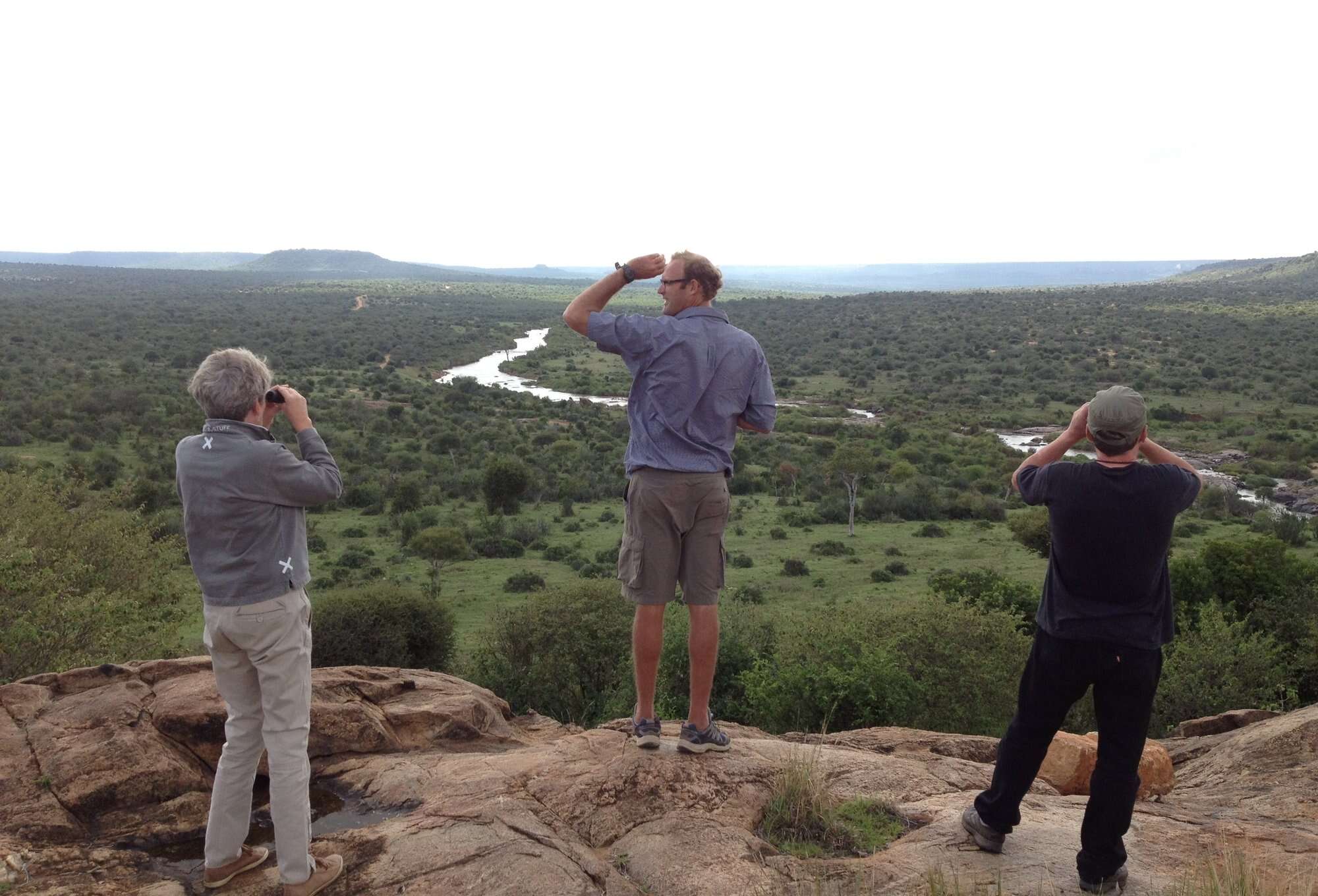 Right behind Laikipia Wilderness Camp there's a beautiful overlook, often used for sundowners.
Greater Kudu Safari: In full
This exciting safari itinerary includes three nights in wild dog country at a remote bush camp in Laikipia and four nights in the Maasai Mara's Mara Naboisho Conservancy amid large prides of lion, prolific elephant herds and hundreds of thousands of wildebeest and zebra. This safari includes excellent walking opportunities – Laikipia Wilderness is ideal for keen walkers and Naboisho Camp is one of the best game-walk bases in the Maasai Mara ecosystem.

If you'd like to experience the great migration in the Maasai Mara, the best timing for this safari would be August or September when the wildebeest herds are in the region seeking pasture.

After all the excitements of this safari, you may be keen to spend a few days relaxing on the the Kenya coast. It's very simple to add one of our beach holidays to your itinerary.
Include:
---
Days 1-3
3 nights at Laikipia Wilderness (full board & activities) | Laikipia, Kenya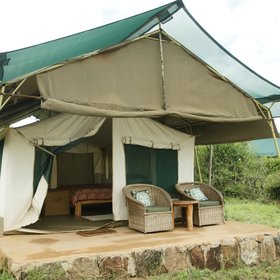 From Nairobi's domestic Wilson Airport you take a short scheduled flight to Nanyuki. A driver and vehicle from Laikipia Wilderness Camp will meet you there. The drive north takes a couple of hours, with plenty of opportunities to see wildlife en route, arriving for lunch overlooking the bush. For the next three days you're based at this charmingly informal but superbly managed tented camp, with top guiding (usually from owner Steve Carey) and spectacularly good opportunities to track and observe wild dogs, elephant, leopard and other species in a vast area visited only by other guests at the five-tent camp.
---
Days 4-7
4 nights at Naboisho Camp (full board & activities) | Maasai Mara Conservancies, Kenya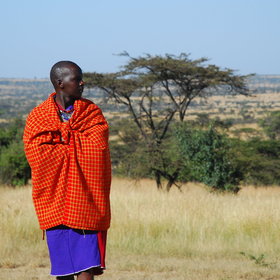 After driving back to Nanyuki, you take a scheduled flight across Kenya's dramatic and verdant central highlands region to the Maasai Mara, landing at Naboisho airstrip. Here you'll be met by a vehicle and driver from Naboisho Camp and driven back to camp, through the bush, for lunch. At Naboisho, you're deep in lion country, and all the megafauna of the Mara ecosystem are your neighbours for the next four days. Wildlife drives at dawn and late afternoon can be complemented by wonderfully atmospheric and informative game walks, usually with the camp's manager, Roelof Schutte, who is a highly experienced guide.
---
Day 8
On your last day, after an early morning walk or game drive, you will fly back to Nairobi (around 1½hrs). At Wilson Airport, you can connect onto an afternoon flight to the coast or continue with your own, private travel arrangements.
---
See Prices & details for the precise dates/prices for this trip - and all the fine print.