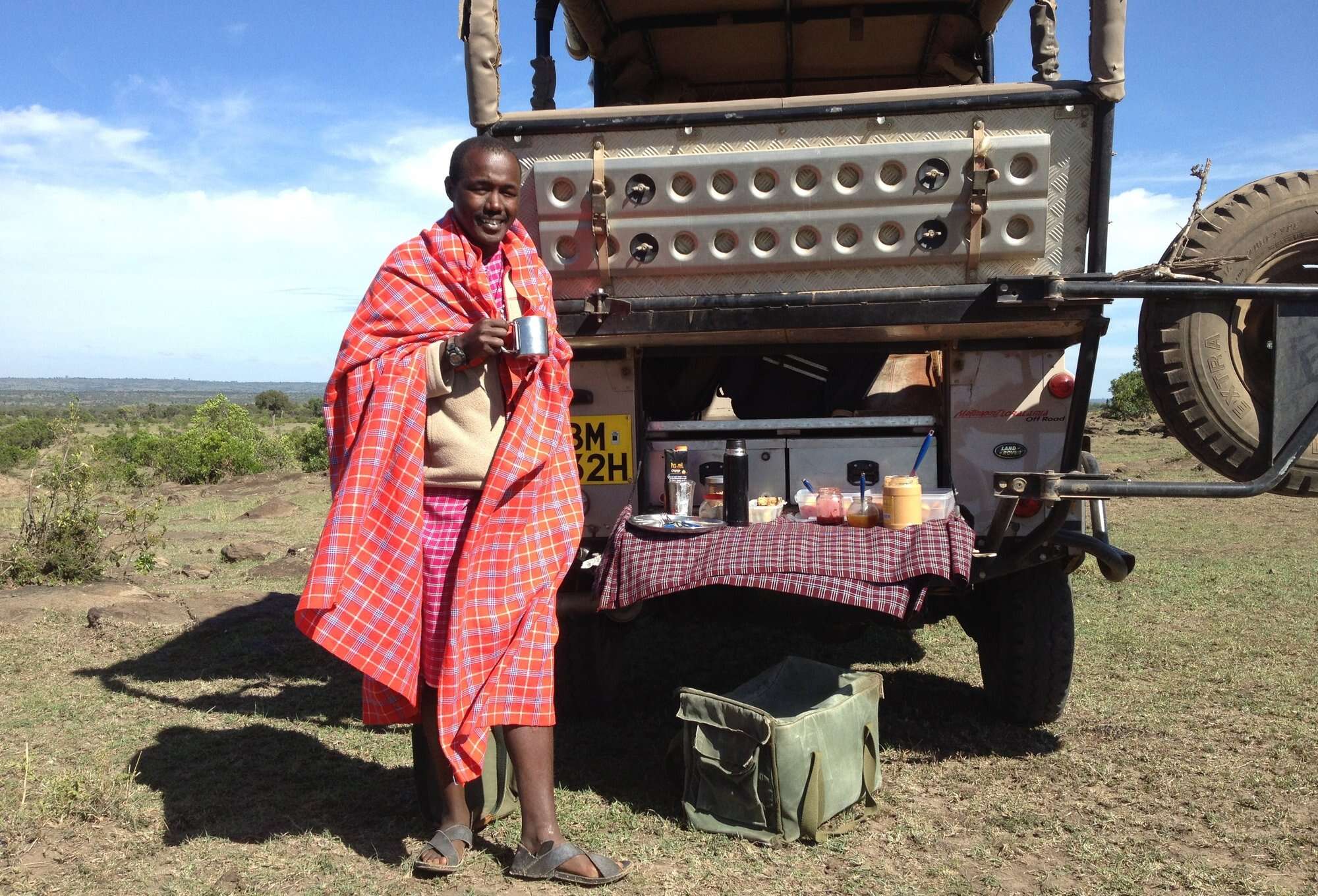 Bush breakfasts with your Maasai driver guide are a regular feature of stays at Saruni Mara.
Lanner Falcon Safari: In full
Dramatic landscapes and superb guiding are the hallmarks of this thrilling 9-night safari, taking in semi-arid northern Kenya and the wildlife-rich Maasai Mara ecostyem. You'll start the safari in the spectacular Kalama Conservancy neigbouring the Samburu National Reserve, where northern species such as gerenuk, Beisa oryx and reticulated giraffe can be spotted. The local elephants, often seen in the Ewaso Nyiro River, are impressive. You then travel to the Maasai Mara's Mara Naboisho Conservancy and have the chance to walk among the wildlife with a top guide.

To catch the great migration in the Maasai Mara, the ideal timing for this trip would be some time in August or September when vast herds of wildebeest roam through the Mara ecosystem.

You can take some time to relax after your safari by including one of our beach holidays to the Kenya coast in your itinerary.
Include:
---
Day 1
1 night at Giraffe Manor (full board) | Nairobi, Kenya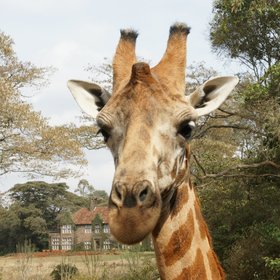 Your check-in at Giraffe Manor is 11am, giving you time to look around the beautiful grounds before lunch, and probably meet some of the Rothschild giraffes that live here. After lunch you can visit the Giraffe Centre itself, explore the crafts shops and sights of this leafy part of southwest Nairobi, or visit Nairobi National Park for a late afternoon game drive and sundowner.
---
Days 2-4
3 nights at Saruni Samburu (full board & activities) | Samburu National Reserve, Kenya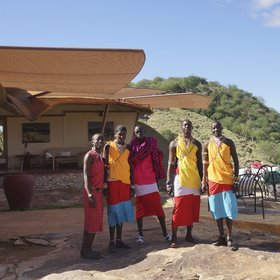 From Giraffe Manor, you will be transferred a short distance to Nairobi's domestic Wilson Airport for the scenic flight north through the central highlands to a bush airstrip in Samburu National Reserve. You'll be met by a driver/guide from Saruni and driven for an hour through deserted bush up into a remote region of high cliffs and rocks where Saruni Samburu is spectacularly sited. For the next three days your home is this enchanting lodge, with its life-affirming views, swimming pools, waterholes and surrounding community conservancy. You'll meet the locals, see a a lot of northern wildlife and have the chance to do some walks in the conservancy.
---
Days 5-7
3 nights at Saruni Mara (full board & activities) | Maasai Mara Conservancies, Kenya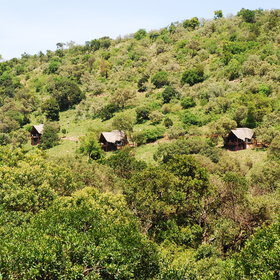 From Samburu, you fly southest across the Great Rift Valley to the Maasai Mara. You'll be met at Mara North airstrip by a Maasai driver/guide from Saruni Mara, and you'll drive back to camp for lunch, pausing along the way if wildlife makes an appearance. For the next three days, you'll be doing game drives in the Mara North Conservancy. You also have the option of taking a whole day game drive into the national reserve (a popular option during migration time) and doing game walks through the bush and hills.
---
Day 8
The last morning of your safari starts with an early game drive or bush walk, followed by a flight to Nairobi (about 1½hrs), where you can connect for your stay on the coast or continue with your own travel arrangements.
---
See Prices & details for the precise dates/prices for this trip - and all the fine print.