Lanner Falcon Safari: costs
Include:
Starts/ends:
Nairobi
Stays at:
Cost bands
Departing on or after
Trip cost
1-Jan-2017
US$4,813
1-Feb-2017
US$4,813
1-Mar-2017
US$4,150
1-Apr-2017
US$4,150
1-May-2017
US$4,150
1-Jun-2017
US$4,781
1-Jul-2017
US$5,397
1-Aug-2017
US$5,397
1-Oct-2017
US$4,813
1-Nov-2017
US$4,118
1-Dec-2017
US$4,118
20-Dec-2017
US$5,397
Notes
Like all our tailor-made safaris in Kenya, the Lanner Falcon Fly-in Safari is a sample itinerary and easy to adjust to your requirements. We will always organise a safari that matches what you want to do.
Subject to availability at the camps, you can depart on any itinerary on any day of the year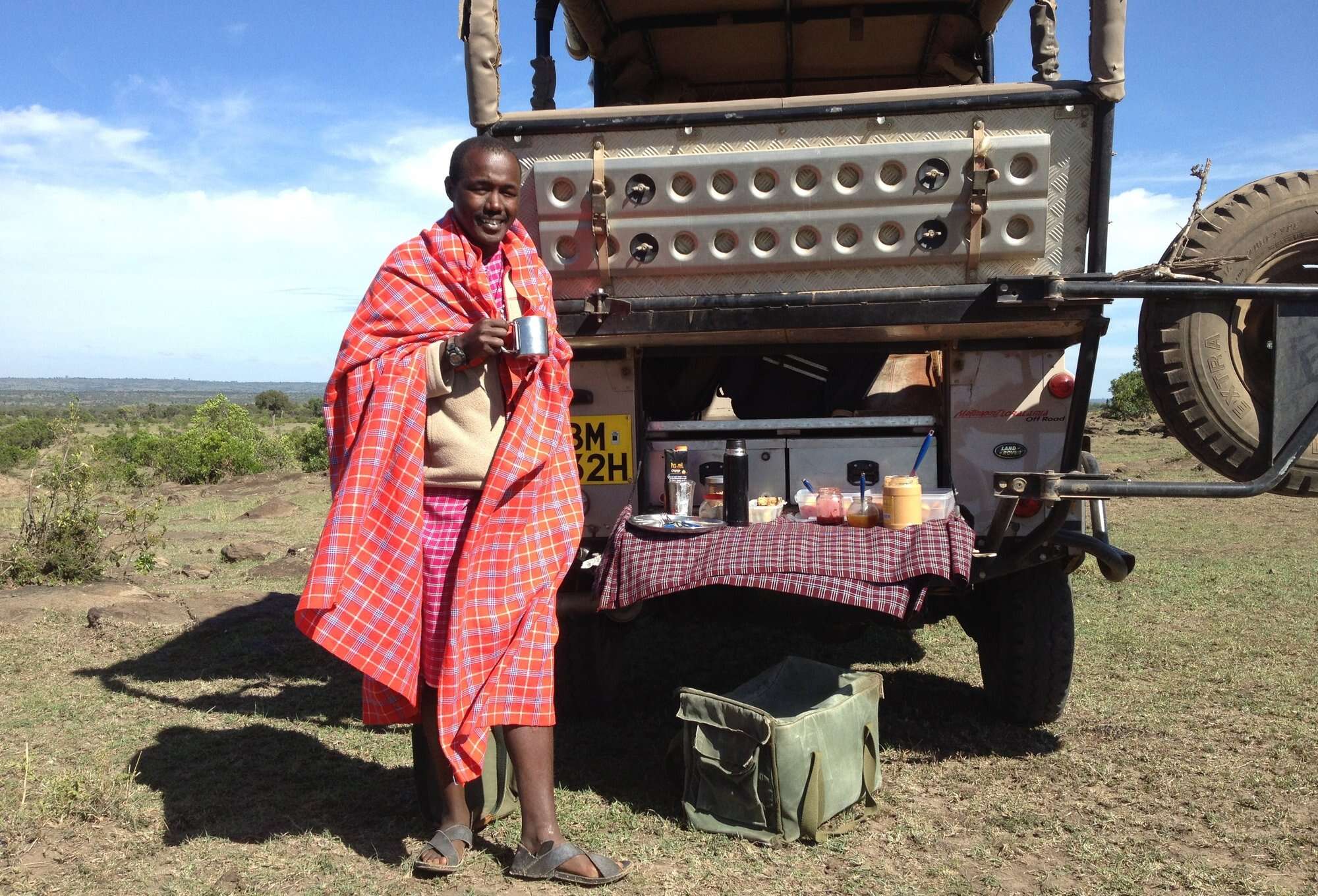 Bush breakfasts with your Maasai driver guide are a regular feature of stays at Saruni Mara.
This safari includes
All transfers in Kenya.
A comprehensive pack of information covering the places you will be visiting.
Current park fees for the Kalama Conservancy and the Mara North Conservancy.
All soft and alcoholic drinks, except for Champagne and premium imported wines and spirits.
Guided safari activities, usually one in the morning and one in the late afternoon.
A complimentary copy of the Rough Guide to Kenya.
This safari excludes
Tips and gratuities, which are optional.
Early morning balloon safari in the Maasai Mara.
Visas. Most nationalities need a visa for Kenya, which can be obtained on arrival, using Kenya's online visa approval service, or in person through a Kenya High Commission or Kenya Embassy prior to travel. Please ask our advice.