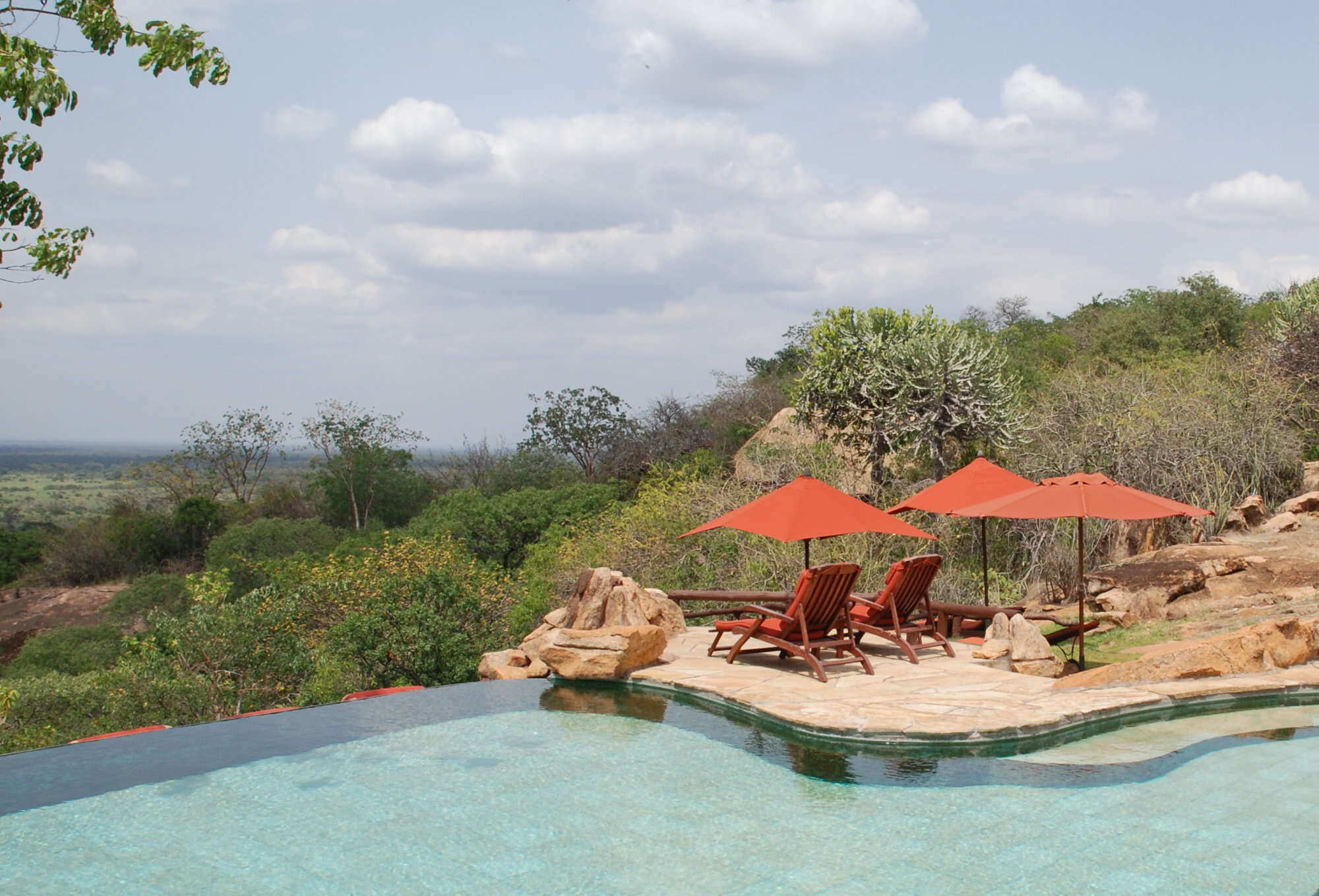 Elsa's Kopje has a spectacularly sited infinity pool overlooking Meru National Park.
Peregrine Falcon Fly-In Safari
This 6-night, luxury safari includes two contrasting regions of Kenya – the remote Meru National Park, northeast of Mount Kenya and the Mara North Conservancy, bordering Maasai Mara National Reserve. Starting in Meru, you'll explore the park's lush stream margins and baobab-dotted plains, looking out for a huge range of wildlife – including both black and white rhino. In the Maasai Mara, you'll have 3 days in the Mara North Conservancy with a huge diversity of wildlife all around the camp.

If you'd like to experience the great migration in the Maasai Mara, the best timing for this safari would be August or September when the wildebeest herds are in the region seeking pasture.
Includes:
Starts/ends:
Prices:
US$5,600 - US$6,421 per person sharing
Reviews
Recently reviewed trips visiting some of these places include: