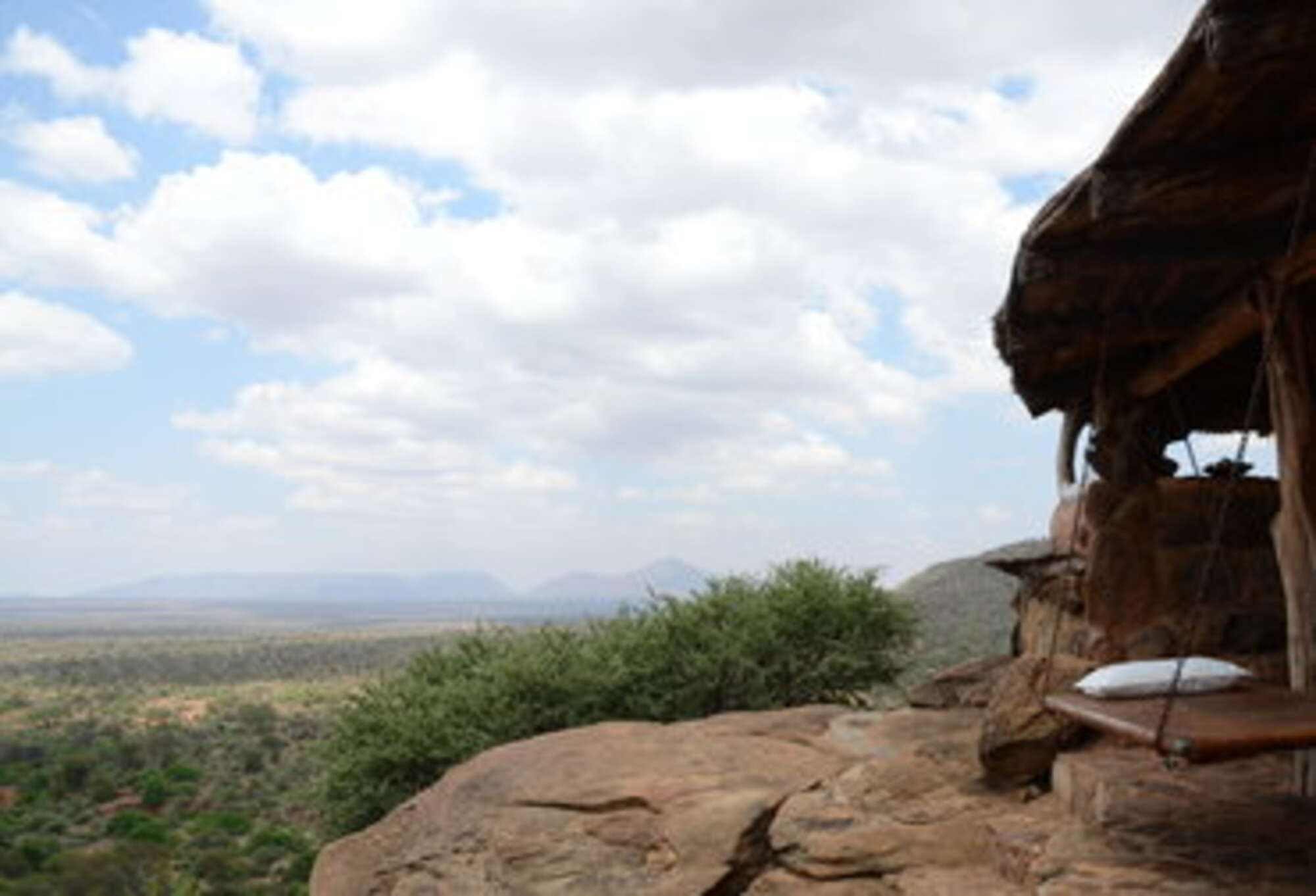 Tassia is a remote and supremely relaxing bush lodge.
Tawny Eagle Fly-in Safari: In full
The extraordinary range of landscape and environment are one of Kenya's hallmarks. This exciting, 8-night safari takes you from northern Kenya's remote Lekurruki Community Ranch, with its gaunt cliffs and forests, to the lush woods and grasslands of the Siana Group Ranch. As well as the likelihood of close sightings of many of Kenya's wildlife species, you'll be guided by Maasai warriors from the local communities.

If you want to witness the great migration in the Maasai Mara, as part of your safari, then a good time to take this trip would be late July to early October when the wildebeest herds fill the savannas in their thousands.

After the experiences you'll have on this safari, you may just want to relax on the beach for a few days: add one of our beach add-on trips to Kenya's Indian Ocean coast to your itinerary.
Include:
---
Days 1-3
3 nights at Tassia Lodge (full board & activities) | Laikipia, Kenya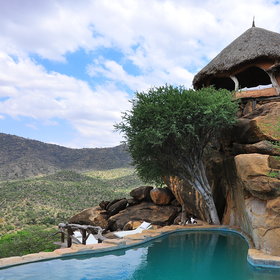 Your safari starts with a short light plane flight out of Nairobi's Wilson Airport connecting at Nanyuki's tiny airport onto a chartered light aircraft flight that will take you north to Tassia's airstrip. Arriving at this beautiful bush lodge in time for lunch, you have three days exploring the natural and cultural riches of this remote region. Combine community visits with wildlife watching and relaxing by Tassia's delightful swimming pool.
---
Days 4-6
3 nights at Leleshwa (full board & activities) | Maasai Mara Conservancies, Kenya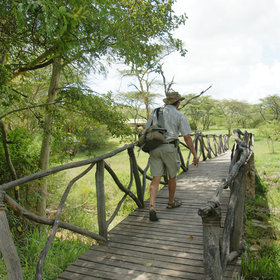 Leaving Tassia, you take a short, but spectacular small plane trip across the northern flanks of Mount Kenya to the little regional airport at Nanyuki and then pick up a scheduled light aircraft flight south-west to the Maasai Mara. Landing at a bush airstrip, you'll be met by a driver/guide from Leleshwa Camp and taken back to camp for lunch. You then have the rest of the day, plus two further complete days, to explore the riches of the Siana Group Ranch and, if you like, to make a full-day visit to the Maasai Mara National Reserve (a popular option during the migration).
---
Day 7
On your last morning, you could do a final early game drive, before flying back to Nairobi (around 1½hrs). At Wilson Airport, you could connect onto an afternoon flight to the coast if you're planing to extend your trip with an Indian Ocean beach stay.
---
See Prices & details for the precise dates/prices for this trip - and all the fine print.