Useful links featuring Severin Safari Camp

Severin Safari Camp in the media
We often arrange African trips for top journalists and a few of the resultant articles are online. Pieces written about Severin Safari Camp include:
Kenya by Design
by Richard Trillo
Published in Travel Kenya, Travel Africa Magazine, p.8-21 on 1 May 2013
See our articles page for more pieces about our trips and safaris
Severin Safari Camp is often combined with:
Sort by:
Name


|
% of trips


|
Traveller's rating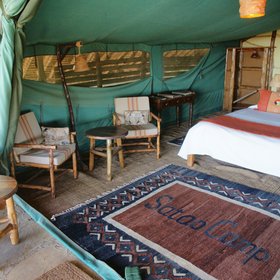 Satao Camp
|
100%
|

Spread out among tamarind and acacia trees near the seasonal Voi River, Satao Camp is the only camp in this area of Tsavo East National Park. Fairly large by safari standards, it is owned and managed by one of Kenya's most respected safari companies, and is regularly visited ...
Read more about Satao Camp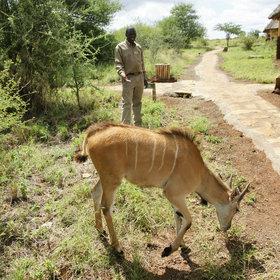 Satao Elerai
|
50%
|


In the 40km2 private Elerai Conservation Area a little south-east of Amboseli National Park, and on a slight elevation above the surrounding landscape, Satao Elerai Camp, opened in 2007, is the closest camp to the peaks of Kilimanjaro and offers a combination of great views, ...
Read more about Satao Elerai
Shimba Lodge
|
50%
|


Built in 1986, Shimba Lodge is set on the edge of a large waterhole in a patch of dense forest in the Shimba Hills National Park, less than an hour's drive from Diani Beach. The lodge is a simple 'tree-hotel', modelled after Treetops in Kenya's Central Highlands, but better ...
Read more about Shimba Lodge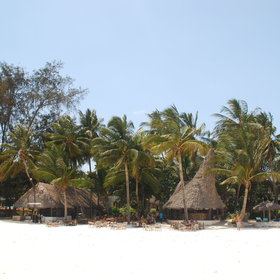 Pinewood Beach Resort
|
50%
|


This Mediterranean-style resort hotel is on the quiet Galu Beach – a stretch of beach south of the main Diani Beach area. It first opened in December 1991 and since then has remained a reliable, very well-managed, good-value option with a two restaurants and several room types...
Read more about Pinewood Beach Resort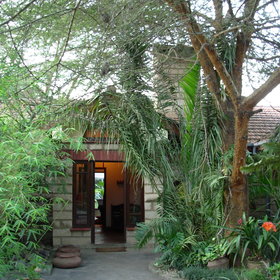 Macushla House
|
50%
|


Macushla House is a converted home situated in the leafy, quiet Langata area of southwest Nairobi. This residential suburb is about 18km from downtown Nairobi and 30km from the international airport. Because Macushla House is owner-managed, it has a very personal and intimate feel to it...
Read more about Macushla House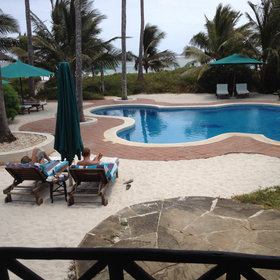 Diani Blue
|
50%
|


Diani Blue, formerly Asha Cottage, is a small, owner-managed, guesthouse with just six rooms, all of which face onto the small, landscaped pool area. It concentrates on providing a very personal, low-key service to guests who actively want to avoid large resort hotels but ...
Read more about Diani Blue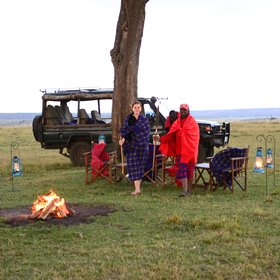 Offbeat Mara
|
50%
|


Located in the quiet Mara North Conservancy, Offbeat Mara sits near the Olare Orok River and is nestled into the bush so discreetly that you can barely see it once you are outside of camp. It's small, comfortable and unfenced: an authentic tented camp. The Offbeat lion ...
Read more about Offbeat Mara