Our best hotel to stay in Blantyre
Blantyre offers a greater choice of places to stay than any other Malawi city. We highly recommend Ryalls Hotel, a 4-star member of the South African Protea, which is the oldest hotel in town with much character, offering 120 rooms and ensuring an incredible stay.
Sort by:
Name


|
Traveller's rating


|
No. of reviews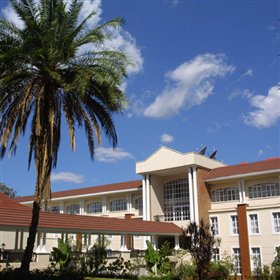 Ryalls Hotel

Ryalls Hotel (often now known as the Protea Ryalls Hotel, or even the Protea Hotel Ryalls) is located in the central business ...More about Ryalls Hotel
Very comfortable, spacious town hotel. Staff very helpful. All facilities in our bedroom & bathroom worked well. An array of toiletries in bathroom. Bottled water. Small fridge... Ryalls Hotel reviews...