Latitude 13 is often combined with:
Sort by:
Name


|
% of trips


|
Traveller's rating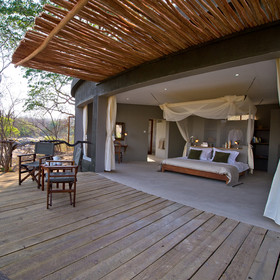 Mkulumadzi Lodge
|
40%
|


Overlooking tumbling rapids at the confluence of the Shire and Mkulumadzi (sometimes written 'Mukulumadzi' or even 'Mkurumadzi') rivers, is the smart and solidly built Mkulumadzi Lodge. Opened in 2011, it is owned by Robin Pope Safaris and incorporates some innovative 'eco' ideas...
Read more about Mkulumadzi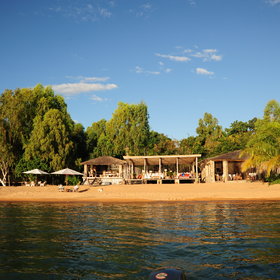 Kaya Mawa
|
40%
|

Beside the implausibly clear waters of Lake Malawi, Kaya Mawa's rooms are widely spread around a golden beach and the two headlands that bound it. It has been designed imaginatively, with many rooms fitted carefully into the rocky headlands and having direct access to the lake...
Read more about Kaya Mawa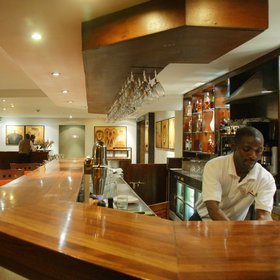 Ole-Sereni
|
40%
|


Opened in 2009, the Ole-Sereni is a convenient hotel for Nairobi's airports. The building, which formerly housed the US Embassy, borders the north side of Nairobi National Park, and has a first-floor terrace giving direct views across the savannah. Arrival at Ole-Sereni ...
Read more about Ole-Sereni
Mvuu Wilderness Lodge
|
20%
|


Mvuu Wilderness Lodge is a comfortable tented lodge set back from the banks of the Shire River in Malawi's Liwonde National Park. It overlooks a lily-covered lagoon (an old oxbow lake) where game can very often be seen coming down to drink. Most guests arrive at Mvuu Lodge ...
Read more about Mvuu Lodge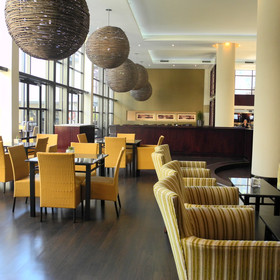 City Lodge OR Tambo
|
20%
|

About 300m from 'International Arrivals' at Johannesburg's O. R. Tambo International Airport, the City Lodge, which opened in 2010, is a modern hotel with 303 rooms. It's one of two hotels within the immediate airport complex (the other being the InterContinental), making ...
Read more about City Lodge JNB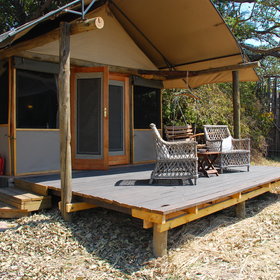 Busanga Bushcamp
|
20%
|


On the north-west side of the Busanga Plains, Busanga Bushcamp lies hidden in a small tree island of giant sycamore fig trees and wild date palms. Though not as grand as its sister camp, Shumba, this is a first-class little bushcamp with a very rustic approach. Busanga ...
Read more about Busanga Bushcamp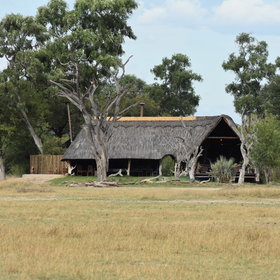 Bomani Tented Lodge
|
20%
|


Opened in 2013, Bomani Tented Lodge is one of a number of lodges just outside Zimbabwe's Hwange National Park. From its remote location close to the quiet south-eastern corner of the park, the lodge offers exclusive game viewing within its own private concession, as well ...
Read more about Bomani Tented Lodge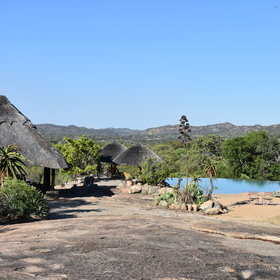 Amalinda Lodge
|
20%
|


Set in a 1.2km2 (300-acre) private concession within Zimbabwe's Matobo Hills National Park, Amalinda Lodge occupies a truly spectacular location. The lodge, formerly Camp Amalinda, is comfortable and owner run, with authentic, cleverly designed rooms built amongst ancient ...
Read more about Amalinda Lodge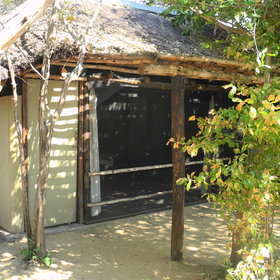 Vundu Camp
|
20%
|

Vundu is a small camp with a long-standing reputation. It sits in a private concession on the banks of the Zambezi River, in the heart of Zimbabwe's Mana Pools National Park, shaded by a grove of ebony and tamarind trees. An owner-run property, it focuses on offering a ...
Read more about Vundu Camp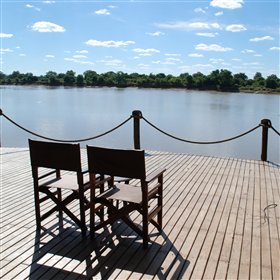 Nkwali
|
20%
|


Built on the banks of the Luangwa River, Nkwali Camp sits under the shade of tall mahogany, ebony and sausage trees. Owned and run by Robin Pope Safaris the camp is well situated a relatively short drive from Mfuwe Airport and overlooking South Luangwa National Park. Nkwali ...
Read more about Nkwali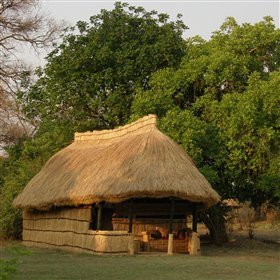 Tafika
|
20%
|

Home to John and Carol Coppinger, the founders of Remote Africa Safaris, Tafika is a small and apparently fairly rustic camp on the banks of the Luangwa River, in Zambia's South Luangwa National Park. Its location on the northern side of the beautiful Nsefu Sector makes ...
Read more about Tafika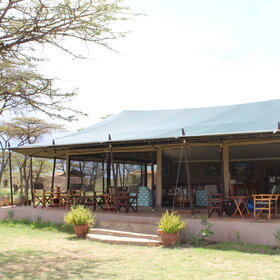 Kicheche Bush Camp
|
20%
|

Located in the quiet Olare Motorogi Conservancy and with only six tents dotted through the bush, Kicheche Bush Camp is an intimate tented camp owned in partnership with photographer Paul Goldstein. As a result, there is a keen focus on wildlife viewing and photography here, ...
Read more about Kicheche Bush Camp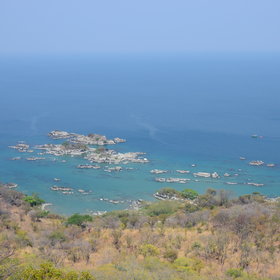 Nkwichi Lodge
|
20%
|

Nkwichi Lodge, on the eastern shoreline of Lake Malawi, in Mozambique, is set on a perfect white sandy beach, fringed by rocks, with some of the best snorkelling on the lake. The lodge is simply but cleverly designed, using rocks and local materials, and as a result blends ...
Read more about Nkwichi Lodge