Ku Chawe Inn is often combined with:
Sort by:
Name


|
% of trips


|
Traveller's rating


Mvuu Wilderness Lodge
|
67%
|


Mvuu Wilderness Lodge is a comfortable tented lodge set back from the banks of the Shire River in Malawi's Liwonde National Park. It overlooks a lily-covered lagoon (an old oxbow lake) where game can very often be seen coming down to drink. Most guests arrive at Mvuu Lodge ...
Read more about Mvuu Lodge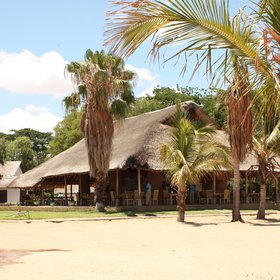 Makokola Retreat
|
33%
|

Previously known as Club Makokola or 'Club Mak', the large Makokola Retreat is a large thatched family-owned and run resort beside a 750m-long, palm-lined beach, on the southern shore of Lake Malawi. The lodge is close to the town of Mangochi, and has its own airstrip. The ...
Read more about Makokola Retreat
Danforth Lodge
|
33%
|

***Stop Press*** Sadly Danforth Lodge is in the process of being sold and is no longer taking bookings. *** Home to Howard and Michelle Massey-Hicks, Danforth Lodge is a simple, owner-run lodge situated in Chembe village at Cape Maclear, on the southern shore of Lake Malawi...
Read more about Danforth Lodge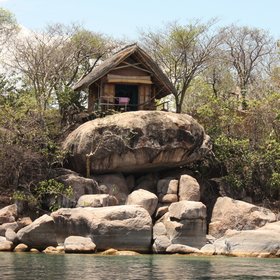 Mumbo Island
|
33%
|


Mumbo Island Camp is a small sustainable eco-camp located on Mumbo Island - ten kilometres off Cape Maclear on Lake Malawi. It is located within the Lake Malawi National Park and is reached by a gentle 45-minute boat ride in a traditional wooden fishing boat. The island ...
Read more about Mumbo Island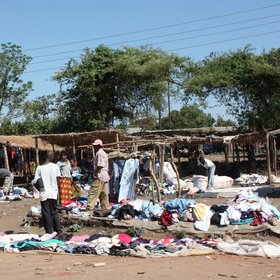 Mzuzu Hotel
|
17%

Sunbird Mzuzu Hotel is about 3.5km from Mzuzu's airport, and makes a convenient stop for travellers passing through the town. It has 60 rooms including: - 24 standard rooms - 32 superior rooms - 4 suites All of them have en-suite bathrooms and also air-conditioning, ...
Read more about Mzuzu Hotel
Mua Mission
|
17%
Most visitors to Mua don't overnight here, instead they usually just drop in for a few hours when travelling between Lilongwe and the lake. However, Mua Mission does have ten very simple, en-suite rooms here in five semi-detached rondavels. These are set in colourful gardens ...
Read more about Mua Mission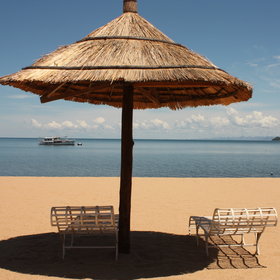 Livingstonia Beach
|
17%
A two-hour drive from Lilongwe, the Livingstonia Beach Hotel (part of Le Meridien Group) has 32 colonial-style rooms set in tropical gardens, alongside a beautiful beach. The rooms are spacious with en-suite facilities and fans, although the décor is a bit dated. Meals ...
Read more about Livingstonia Beach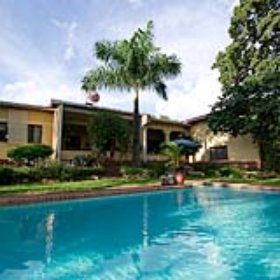 Heuglins Guest House
|
17%
|


Heuglins Guest House is situated in the northern suburbs of Lilongwe, Malawi's capital, a few minutes away from the city centre and approximately 35 minutes' drive from Lilongwe International Airport. It is named after the brightly coloured Heuglin's robin, often seen in ...
Read more about Heuglins Guest House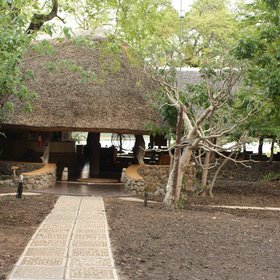 Mvuu Camp
|
17%
|


The family-friendly Mvuu Camp is located right on the banks of the Shire River, in the Liwonde National Park, and caters for the more budget-conscious traveller. Mvuu Camp is close to its more luxurious sister camp, Mvuu Lodge, which offers the same activities. Elephant, ...
Read more about Mvuu Camp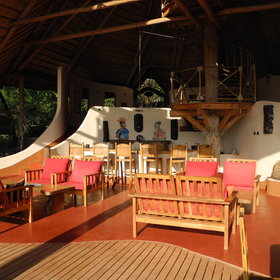 Tongole Wilderness Lodge
|
17%
|


Located in the heart of the Nkhotakota Wildlife Reserve, on the banks of the Bua River, the eco-friendly Tongole Wilderness Lodge is the only luxury lodge in the Nkhotakota Wildlife Reserve which is one of Malawi's last unspoiled areas. It is building a reputation for operating ...
Read more about Tongole Wilderness Lodge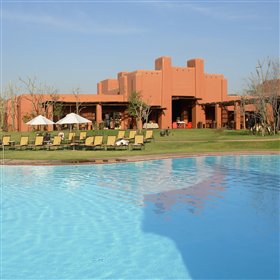 Avani Victoria Falls
|
17%
|

Opened in 2001, the 3-star Avani Victoria Falls Resort (formerly known as the Zambezi Sun) is a sprawling resort hotel with an informal atmosphere, and a colourful, fun design throughout. The closest hotel to the Victoria Falls, it's really all about the location as you're ...
Read more about Avani Victoria Falls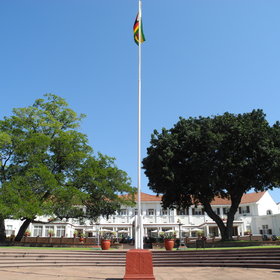 Victoria Falls Hotel
|
17%
|

The elegant Victoria Falls Hotel is located within walking distance of the Victoria Falls, with views over the famous Victoria Falls Bridge spanning the Batoka Gorge. Built in 1904 to house engineers and associates working on the construction of the railway, the hotel is ...
Read more about Victoria Falls Hotel