Chelinda Camp is often combined with:
Sort by:
Name


|
% of trips


|
Traveller's rating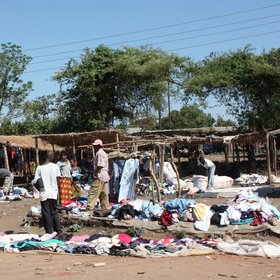 Mzuzu Hotel
|
100%

Sunbird Mzuzu Hotel is about 3.5km from Mzuzu's airport, and makes a convenient stop for travellers passing through the town. It has 60 rooms including: - 24 standard rooms - 32 superior rooms - 4 suites All of them have en-suite bathrooms and also air-conditioning, ...
Read more about Mzuzu Hotel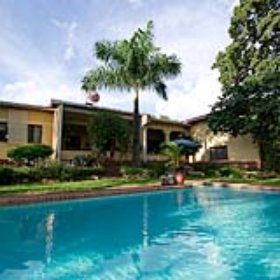 Heuglins Guest House
|
100%
|


Heuglins Guest House is situated in the northern suburbs of Lilongwe, Malawi's capital, a few minutes away from the city centre and approximately 35 minutes' drive from Lilongwe International Airport. It is named after the brightly coloured Heuglin's robin, often seen in ...
Read more about Heuglins Guest House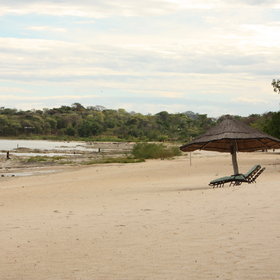 Chintheche Inn
|
50%
|


The simple Chintheche Inn, owned and managed by Wilderness Safaris, is a relaxed beach lodge on the western shore of Lake Malawi, Africa's third-largest lake. This northern part of the Malawi lakeshore is very green and lush, dotted with fishing villages and with endless sandy beaches...
Read more about Chintheche Inn
Taj Pamodzi Hotel
|
50%
|


The Taj Pamodzi Hotel, in the centre of Lusaka, and is most frequently used by our travellers as a stop-over hotel for just one night. It's a large, slightly impersonal hotel, with comfortable en-suite, air-conditioned rooms, and a selection of restaurants. As the Taj ...
Read more about Taj Pamodzi Hotel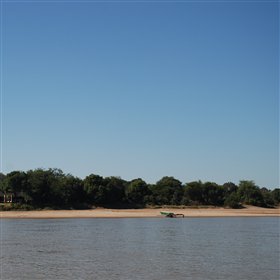 Luangwa River Camp
|
50%
|


Luangwa River Camp was built by a young English couple, Barry and Tara, who arrived in Zambia in 2001 with a host of ideas and huge enthusiasm. Their experiences were chronicled by the BBC TV programme 'No Going Back', which followed their day-to-day lives as they designed, ...
Read more about Luangwa River Camp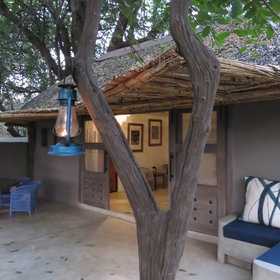 Kaingo Camp
|
50%
|


The well-established Kaingo Camp overlooks the Luangwa River from beneath an old grove of ebony trees. Owned by Derek Shenton and his family, it's one of the few independent camps remaining in South Luangwa National Park. Derek, and his engaging wife Jules, live in Lusaka ...
Read more about Kaingo Camp