The Expert Team
We believe that to get the best from a trip to Africa, you need impartial advice from people who know Africa well, have actually been to the places where you are thinking of travelling and can advise you from first-hand experience – like our team!
To reduce spam, we haven't written all of our email addresses below. But all follow the form:
first-name
dot
second-name
@
expertafrica
dot
com
( Please always copy your email to
info
@ ... )
---
My affinity with Africa began when my parents took me with them to live in Tanzania before I was a year old. Most of my young years were spent living in Dar es Salaam where some of my first spoken words were in Swahili. I was also lucky enough to spend two of those years deep in the Selous Game Reserve where my parents ran a lodge.

In 1986 our family returned home to New Zealand where my parents settled, but by then the need to explore and travel was embedded in my psyche. I left home at the age of 16 to live in England where I studied for A-levels before taking a graphic design job. Although I enjoyed the work, after a year I gave in to my travel itch, and the call of Africa, and bought a year's open ended flight ticket with the idea of backpacking from South Africa to Tanzania.

Easily distracted by the exciting places I visited and the great people I met along the way, my well laid travel plans soon began to unravel. A chance encounter encouraged me to hitch to Namibia, a country I'd not heard of before. I immediately fell in love with it and decided to stay. I worked in bars, designed flyers, managed backpacker hostels and camps – anything to prolong my time in Africa – before taking a job as a travel consultant based in Windhoek.

Seven years later I decided to move to the UK where I joined the Expert Africa team. These days I maintain my close connection with Namibia, whilst building on my knowledge of other African countries such as Botswana, Zambia, Zimbabwe, and of course, Tanzania. In 2009, I returned home to New Zealand to settle. I operate satellite office for Expert Africa based in Upper Hutt where I enjoy the best of everything – living in New Zealand, regularly visiting Africa and helping others plan their safaris!

Maruska's most recent Africa trips
Sep-2019
13 nights
"A return to southern Tanzania, where I spent my childhood, is always a wonderful experience. This time around I was so impressed by the leaps and bounds that Tanzania, especially Ruaha and Selous, has made in terms of the service and guiding standards at the safari lodges and camps. I visited most camps in Selous Game Reserve, had a short taster of Ruaha National Park, and was blown away by the sheer number of animals in Tarangire! Although personally, the diversity of eco-systems, variety of activities and sharing the experience with less other visitors means Selous was my favourite. "
Nov-2016
12 nights
"After time away from travel for the birth of my daughter it was exciting to return to Botswana as it's always been a favourite destination. On this trip I visited a cross section of reserves so as to take in a variety of landscapes and experience what the wildlife viewing was like during the short rainy season. I also visited Hwange and Matopos in Zimbabwe, where I'd last been as a working backpacker 20 years ago! The locals were as friendly as I remembered and really made a great trip wonderful."
Oct-2012
14 nights
"I returned to Northern Tanzania for a second trip in 2012, this time travelling in October when I could experience the wildebeest migration in remote northern Serengeti. The Ngorongoro Crater and central Serengeti were busier than in May, but by travelling with a great guide and in a private vehicle I got to experience some amazing wildlife sightings without being impacted on by other vehicles. Hearing herds of wildebeest thunder past camp in the night is a memory that will stay with me for a long time. "
Maruska's guidebook work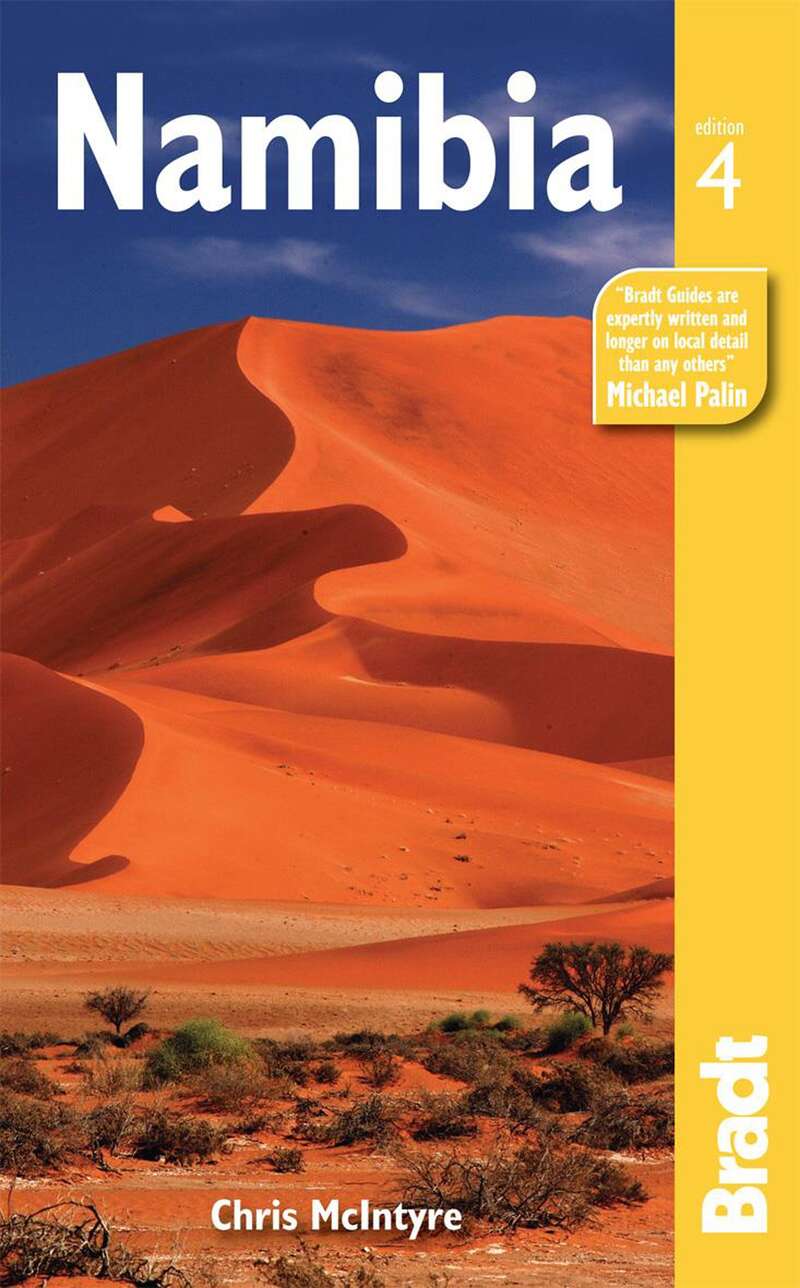 Namibia - 4th edition
Bradt Travel Guides
Contributor
2011
I really enjoyed researching Windhoek, the central highlands and Etosha Park for the Namibia Bradt Travel Guide. It gave me the chance to visit a wide range of properties and I met a lot of interesting people.
Maruska's previous Africa research
Latest reviews from Maruska's travellers
"Excellent service and we highly recommend Maruska."

Kenya
7 Feb to 24 Feb 2020
"Everything was perfect....I only wish we could use EA to book all our holidays."

Namibia
1 Aug to 11 Aug 2019
"Our overall experience was amazing. Thank you, Expert Africa"

Namibia
9 Jan to 27 Jan 2020
"We wouldn't hesitate to recommend Expert Africa to anyone."

Namibia
7 Oct to 26 Oct 2019