Being in the bush is like sloughing a layer of skin - time, sound and space takes on another meaning.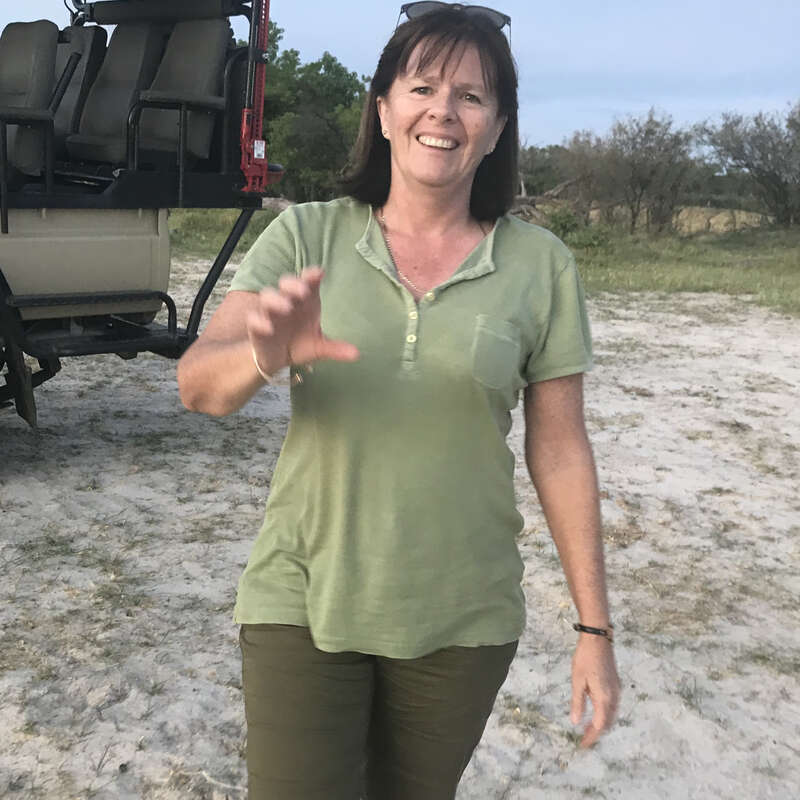 Born in Malawi, I had a carefree semi nomadic life travelling the length and breadth of the country with my parents, joining the village schools whenever we stopped in a place for long enough. Finishing up in Blantyre, we moved to Zimbabwe and while our lives weren't quite as nomadic as they had been in Malawi, as a family we kept our love of the outdoors alive, visiting many of the country's most remote areas whenever we had the chance.

After college I continued exploring, working in London to fund my travels around the UK, Europe, the Far East and Australia. After five years of travelling, I was lucky to land a dream job in tourism based initially in Victoria Falls and in 2001 ended up managing Ruckomechi Camp, in Mana Pools.

After six glorious and adventure packed years in Victoria Falls with Shearwater Adventures and Abercrombie & Kent, I returned to the UK to study marketing and tourism management at the University of Gloucestershire. Returning to Africa in 2004, I joined Wilderness Safaris in Maun and spent the next 10 years immersed in Botswana's safari industry. Increasingly I started to focus more on sustainability and wanting to do more on this, I joined the Botswana government as a director with the Botswana Tourism Organisation.

Building sustainability and making a difference through conservation-led development and economics, became my passion and I worked to strengthen the industry through supporting linkages between tourism and the national infrastructure.

I had known of Expert Africa from my time in Zimbabwe and Botswana and recognised the company's efforts to support sustainability in Africa. So, when I decided to return to the UK in 2019, one of my first calls was to Chris and his team – as I knew that I could continue to support the contribution of tourism to Africa's communities and wildlife from within Expert Africa's small and dedicated team.

Sally-Anne's most recent Africa trips
---