Quirimbas Beach Holiday: In full
This beach holiday of 7 nights starts with a night on the mainland as a springboard to 3 nights at the eco-friendly rustic Guludo Beach Lodge and 3 nights at Ibo Island Lodge, completing your holiday in luxury; this works really well as a stand alone holiday or is the perfect way to end your safari in style.
Include:
---
Day 1
1 night at Pemba Beach Hotel (bed & breakfast) | Pemba & mainland, Mozambique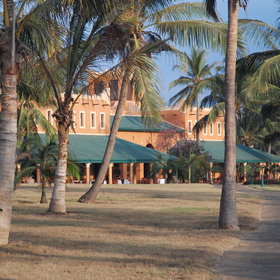 From Pemba you'll be met and taken on the short drive to the conveniently located Pemba Beach Hotel which stands right beside the ocean. Dine alfresco on the hotels terrace and take a quick dip in the pool before retiring to bed.
---
Days 2-4
3 nights at Guludo Beach Lodge (full board) | Pemba & mainland, Mozambique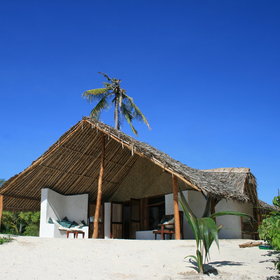 After enjoying breakfast you'll be collected for the 3 - 4 hour drive to from Pemba to Guludo Beach Lodge where you'll stay for
three nights
. This is an interesting drive starting in the busy roads of Pemba, through the more remote areas, and ending on a track to the beach at Guludo. The lovely Guludo Beach Lodge is more than just a great place to stay - the owners are dedicated to ensuring sustainable tourism. With virtually all the staff coming from the local area, you feel you're contributing to the local community. The enthusiastic can venture to the local village to learn more about their way of life, and for those just wishing to relax there is also a stunning and deserted beach.
---
Days 5-7
3 nights at Ibo Island Lodge (half board) | Quirimbas Archipelago, Mozambique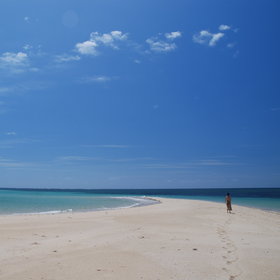 A 60-minute boat ride will take you to Ibo Island where you'll stay for
three nights
. How you spend the next few days is up to you! Relax in the many great locations at the lodge, or take the daily boat trip to the private and picture -perfect sand spit, where you can enjoy breakfast or lunch cooked for you, or simply snorkel in the crystal clear waters. At sunset, the roof deck is the place to be - dining takes place up here and you can watch the stars begin to appear as the sun goes down. If you're feeling active take a guided tour of the island to learn some of the fascinating culture or take a stroll along the beach looking for ancient pieces of porcelain left over from the trading days.
---
Day 8
After enjoying your last breakfast on the roof deck you will hop on a quick 20-minute flight to Pemba, where you'll continue with your own onward travel arrangements.
---
See Prices & details for the precise dates/prices for this trip - and all the fine print.