Useful links featuring Polana Serena Hotel

Polana Serena Hotel is often combined with:
Sort by:
Name


|
% of trips


|
Traveller's rating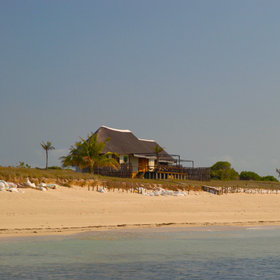 Coral Lodge 15.41
|
50%
|


Coral Lodge 15.41 (the numbers indicating the lodge's Latitude and Longitude co-ordinates) is a relatively new property which opened in June 2010 on the central Mozambican coastline, just south of Nacala. With only ten villas it is small, with smart and modern touches, ...
Read more about Coral Lodge 15.41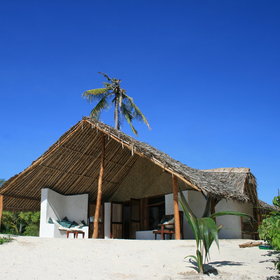 Guludo Beach Lodge
|
50%
|

Guludo Beach Lodge is a fascinating lodge, located on a stunning stretch of coastline in northern Mozambique. It is simple in comparison to the other properties in the Quirimbas, but it is absolutely charming and amongst the best examples of responsible tourism we have seen...
Read more about Guludo Beach Lodge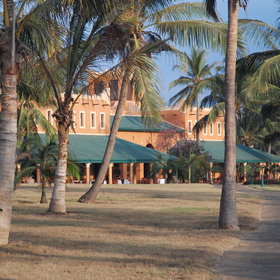 Avani Pemba Beach
|
25%
|

Previously known as the Pemba Beach Hotel, Avani Pemba Beach is on a quiet side of the town, a short drive from the airport. It is convenient and surprisingly good if you need to spend a night in Pemba. It stands beside the ocean and has many rooms that vary in style, ...
Read more about Avani Pemba Beach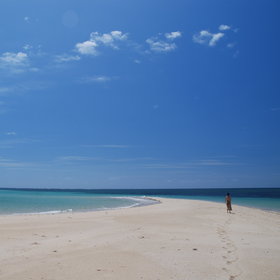 Ibo Island Lodge
|
25%
|


After 18 months of careful restoration work, three grand old mansions overlooking the ocean on Ibo Island have been restored to make the very lovely Ibo Island Lodge. The Expert Africa team visited Ibo Island Lodge several times during its construction phase, and had high hopes even then...
Read more about Ibo Island Lodge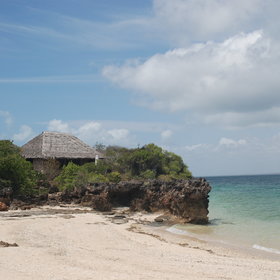 Azura at Quilalea
|
25%
|


Azura at Quilalea is the second luxury Indian Ocean Retreat from the Azura Retreats group. It is bringing Azura's trademark African-chic style to Quilalea Private Island, a private, wholly uninhabited island paradise, with just 9 handcrafted seafront villas, ensuring total ...
Read more about Azura at Quilalea
Serena Hotel Dar
|
25%
|


Conveniently close to the airport, in the centre of town, the Serena Hotel Dar (previously called the Moevenpick Royal Palm Hotel) is perhaps the city's best large hotel: it's very professional and ideal for short overnight stops. The Serena Hotel Dar has 230 rooms in ...
Read more about Serena Hotel Dar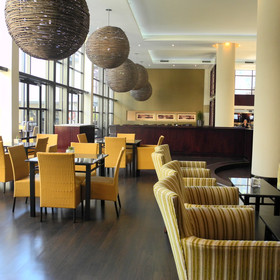 City Lodge OR Tambo
|
25%
|

About 300m from 'International Arrivals' at Johannesburg's OR Tambo International Airport, the City Lodge, which opened in 2010, is a modern hotel with 303 rooms. It's one of two hotels within the immediate airport complex (the other being the InterContinental), making ...
Read more about City Lodge JNB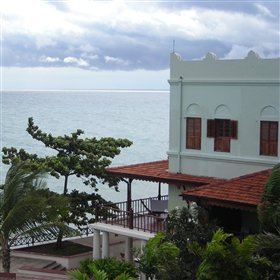 Serena Inn
|
25%
|


The Serena Inn in Stone Town is part of the internationally renowned Serena chain, which has hotels all over East Africa. The buildings which make up the Serena Inn were once used as the residence for a Chinese doctor but it has been a hotel for the past 15 years and has ...
Read more about Serena Inn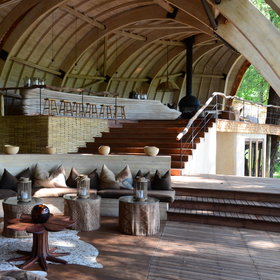 Sandibe Safari Lodge
|
25%
|

Adjacent to the Moremi Game Reserve, Sandibe Safari Lodge stands among towering stands of palm trees, thick riverine vegetation and several huge old baobabs. It's a lovely mix of forested areas interspersed with floodplains and permanent deep-water channels. The lodge has ...
Read more about Sandibe Safari Lodge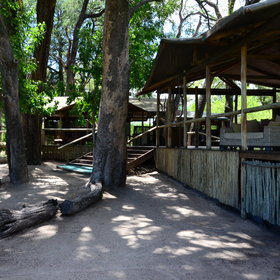 Little Kwara
|
25%
|


North of Botswana's Moremi Game Reserve, Little Kwara lies within the 1,750km2 private Kwara Reserve, where the diversity of the environments is reflected in both the wide range of activities possible – both land and water year-round – and the big game found here. It's ...
Read more about Little Kwara