Useful links featuring Coral Lodge 15.41
Useful links...
We want you to understand more about Coral Lodge 15.41. We're not shy to direct you to their own website as we're confident that a trip there with us will cost you the same or less than booking it any other way, even directly. So follow the links below for more information.
Coral's own website
Click here to link through to Coral Lodges own website
Coral Lodge 15.41 is often combined with:
Sort by:
Name


|
% of trips


|
Traveller's rating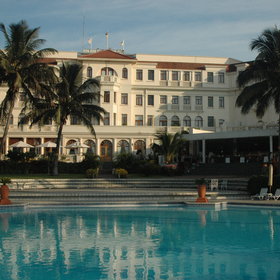 Polana Serena Hotel
|
50%
|


Most of our visitors who stop here come for just one night and stay at the best hotel in town: the five-star Polana Serena Hotel. It's reliably good and one of Africa's classic old colonial hotels. Marble floors and wrought-iron lifts lead to comfortable, well-appointed ...
Read more about Polana Serena Hotel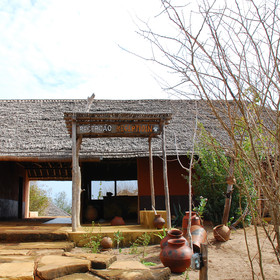 Nuarro Mozambique
|
25%
|


Just north of Nacala and set within a marine reserve, Nuarro Mozambique is a new lodge with a strong focus on responsible and eco-tourism. Opened in June 2009 with just one restaurant-bar area and six chalets, it has since grown to incorporate a total of 12 chalets, a beach ...
Read more about Nuarro Mozambique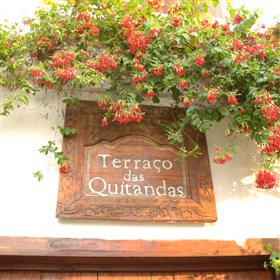 Terraco das Quitandas
|
25%
|


The house of Terraço das Quitandas is a stunning old building located in the heart of Ilha do Moçambique's stone town. Over 300 years old, it has been home to many different merchants and traders, and during the last few decades of Portuguese rule, was the staff house for ...
Read more about Terraco das Quitandas
Marlin Lodge
|
25%
|


Note: Marlin Lodge suffered a fire at the end of 2012 and since then has been closed. We hope it will soon re-open under a different ownership but there are no firm plans at the moment. Call us for the latest details. Marlin Lodge is located on Benguerra Island, and is ...
Read more about Marlin Lodge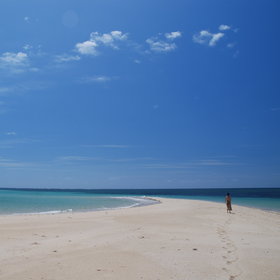 Ibo Island Lodge
|
25%
|


After 18 months of careful restoration work, three grand old mansions overlooking the ocean on Ibo Island have been restored to make the very lovely Ibo Island Lodge. The Expert Africa team visited Ibo Island Lodge several times during its construction phase, and had high hopes even then...
Read more about Ibo Island Lodge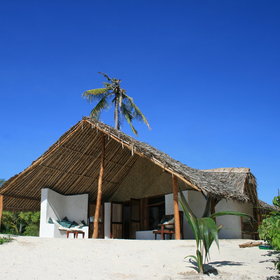 Guludo Beach Lodge
|
25%
|

Guludo Beach Lodge is a fascinating lodge, located on a stunning stretch of coastline in northern Mozambique. It is simple in comparison to the other properties in the Quirimbas, but it is absolutely charming and amongst the best examples of responsible tourism we have seen...
Read more about Guludo Beach Lodge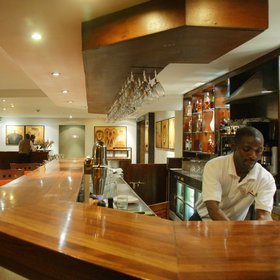 Ole-Sereni
|
25%
|


Opened in 2009, the Ole-Sereni is the closest Nairobi has to an airport hotel, though its brand-new neighbour, the Eka Hotel, seems likely to challenge it. The building, which formerly housed the US Embassy, borders the fence that runs along the north side of Nairobi National ...
Read more about Ole-Sereni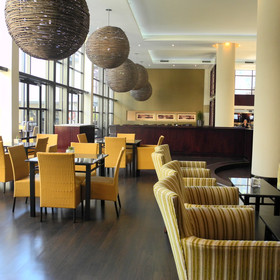 City Lodge OR Tambo
|
25%
|

About 300m from 'International Arrivals' at Johannesburg's OR Tambo International Airport, the City Lodge, which opened in 2010, is a modern hotel with 303 rooms. It's one of two hotels within the immediate airport complex (the other being the InterContinental), making ...
Read more about City Lodge JNB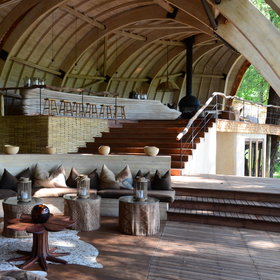 Sandibe Safari Lodge
|
25%
|

Adjacent to the Moremi Game Reserve, Sandibe Safari Lodge stands among towering stands of palm trees, thick riverine vegetation and several huge old baobabs. It's a lovely mix of forested areas interspersed with floodplains and permanent deep-water channels. The lodge has ...
Read more about Sandibe Safari Lodge
Little Kwara
|
25%
|


North of Botswana's Moremi Game Reserve, Little Kwara lies within the 1,750km2 private Kwara Reserve, where the diversity of the environments is reflected in both the wide range of activities possible – both land and water year-round – and the big game found here. It's ...
Read more about Little Kwara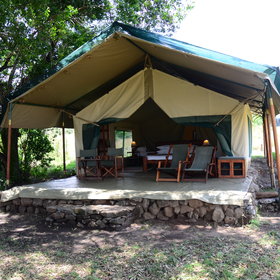 Kicheche Mara
|
25%
|


Kicheche Mara is a relatively small, well-designed and very well run bushcamp in Acacia Valley, stretched out above the Olare Orok stream in Mara North Conservancy. It has just eight tents, with a real bush feel and no fence separating it from the surrounding wildlife. Kicheche ...
Read more about Kicheche Mara
Kicheche Bush Camp
|
25%
|

Located in the quiet Olare Motorogi Conservancy and with only six tents dotted through the bush, Kicheche Bush Camp is an intimate tented camp owned in partnership with photographer Paul Goldstein. As a result, there is a keen focus on wildlife viewing and photography here, ...
Read more about Kicheche Bush Camp