Useful links featuring Terraco das Quitandas
Useful links...
We want you to understand more about Terraco das Quitandas. We're not shy to direct you to their own website as we're confident that a trip there with us will cost you the same or less than booking it any other way, even directly. So follow the links below for more information.
Terraco das Quitandas's own webiste
Cilck here to go through to Terraco das Quitandas's own website - though it is all written in Portuguese
Terraco das Quitandas is often combined with:
Sort by:
Name


|
% of trips


|
Traveller's rating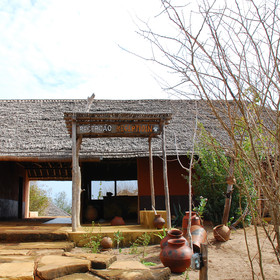 Nuarro Mozambique
|
50%
|


Just north of Nacala and set within a marine reserve, Nuarro Mozambique is a new lodge with a strong focus on responsible and eco-tourism. Opened in June 2009 with just one restaurant-bar area and six chalets, it has since grown to incorporate a total of 12 chalets, a beach ...
Read more about Nuarro Mozambique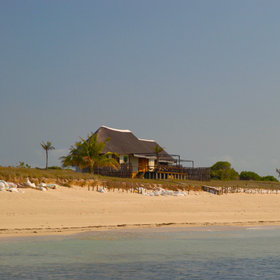 Coral Lodge 15.41
|
50%
|


Coral Lodge 15.41 (the numbers indicating the lodge's Latitude and Longitude co-ordinates) is located on the central Mozambican coastline, just south of Nacala. With only ten villas it is small, with smart and modern touches, yet an unpretentious vibe. It sits on a lovely ...
Read more about Coral Lodge 15.41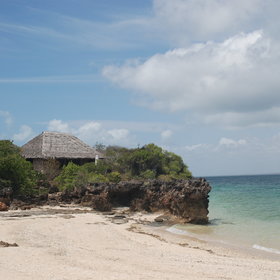 Azura at Quilalea
|
50%
|


Azura at Quilalea is the second luxury Indian Ocean Retreat from the Azura Retreats group. It is bringing Azura's trademark African-chic style to Quilalea Private Island, a private, wholly uninhabited island paradise, with just 9 handcrafted seafront villas, ensuring total ...
Read more about Azura at Quilalea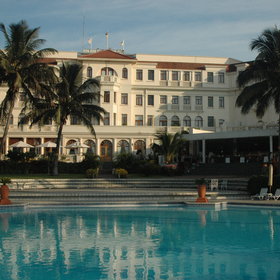 Polana Serena Hotel
|
25%
|


Most of our visitors who stop here come for just one night and stay at the best hotel in town: the five-star Polana Serena Hotel. It's reliably good and one of Africa's classic old colonial hotels. Marble floors and wrought-iron lifts lead to comfortable, well-appointed ...
Read more about Polana Serena Hotel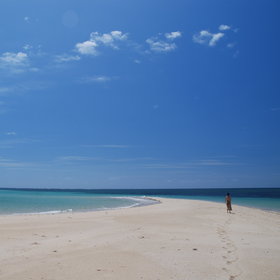 Ibo Island Lodge
|
25%
|


After 18 months of careful restoration work, three grand old mansions overlooking the ocean on Ibo Island have been restored to make the very lovely Ibo Island Lodge. The Expert Africa team visited Ibo Island Lodge several times during its construction phase, and had high hopes even then...
Read more about Ibo Island Lodge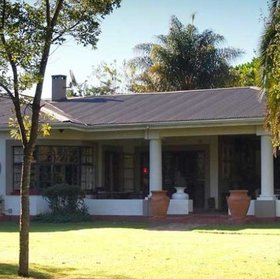 Armadale Lodge
|
25%
In the northern suburbs of Harare, about a 15-minute drive from the airport and ten minutes from the city centre, Armadale Lodge provides a tranquil location for an overnight stay in Zimbabwe's capital. Built in 1904, this charming, single-storey farmhouse retains its Edwardian ...
Read more about Armadale Lodge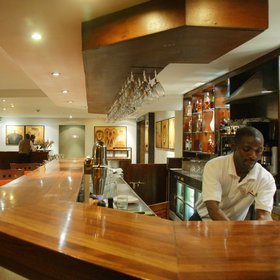 Ole-Sereni
|
25%
|


Opened in 2009, the Ole-Sereni is the closest Nairobi has to an airport hotel, although its newer neighbour, the Eka Hotel, is a worthy challenger. The building, which formerly housed the US Embassy, borders the fence that runs along the north side of Nairobi National Park, ...
Read more about Ole-Sereni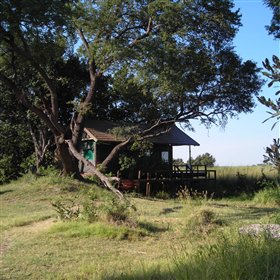 Shinde Camp
|
25%
|

Shinde, meaning 'tree squirrel' in Setswana, is situated on the edge of an area of deep water and lagoons in the heart of the Okavango Delta. It's a well-established camp in a private reserve just to the north of the Moremi Game Reserve. Its wide open floodplains sit alongside ...
Read more about Shinde Camp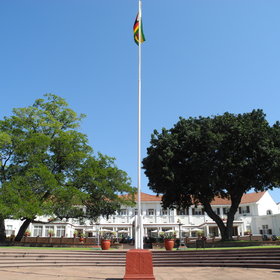 Victoria Falls Hotel
|
25%
|

The elegant Victoria Falls Hotel is located within walking distance of the Victoria Falls, with views over the famous Victoria Falls Bridge spanning the Batoka Gorge. Built in 1904 to house engineers and associates working on the construction of the railway, the hotel is ...
Read more about Victoria Falls Hotel
Vundu Camp
|
25%
|

Vundu Camp is a small camp with a long-standing reputation. It lies amongst a grove of ebony and tamarind trees on the banks of the Zambezi River, in the heart of Mana Pools National Park. It's a landscape of tall evergreen trees and floodplains interspersed with oxbow ...
Read more about Vundu Camp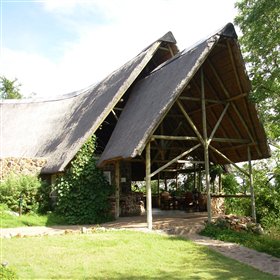 Muchenje Safari Lodge
|
25%
|


Located in the Chobe Forest Reserve, to the west of Chobe National Park and about 50km from Kasane, Muchenje Safari Lodge sits high on an escarpment overlooking a seasonal floodplain and onwards to the river in the distance. The lodge has a down-to-earth feel, and has the ...
Read more about Muchenje Safari Lodge
Camp Hwange
|
25%
|


Camp Hwange is located in the north-west of Hwange National Park, where the Kalahari's flat plains start to transition into rugged hills. Run by ZimPro guide David Carson, the camp has a distinct 'bush' feel to it, with an emphasis on the safari experience and top guiding...
Read more about Camp Hwange
Kicheche Bush Camp
|
25%
|

Located in the quiet Olare Motorogi Conservancy and with only six tents dotted through the bush, Kicheche Bush Camp is an intimate tented camp owned in partnership with photographer Paul Goldstein. As a result, there is a keen focus on wildlife viewing and photography here, ...
Read more about Kicheche Bush Camp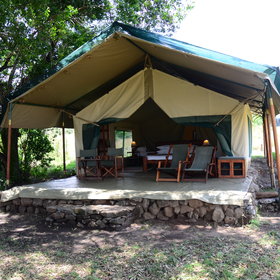 Kicheche Mara
|
25%
|


Kicheche Mara is a relatively small, well-designed and very well run bushcamp in Acacia Valley, stretched out above the Olare Orok stream in Mara North Conservancy. It has just eight tents, with a real bush feel and no fence separating it from the surrounding wildlife. Kicheche ...
Read more about Kicheche Mara