Shamvura Camp is often combined with:
Sort by:
Name


|
% of trips


|
Traveller's rating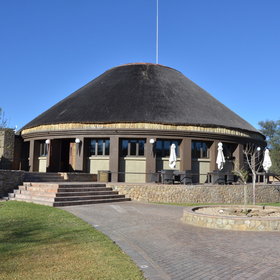 Sun Karros Daan Viljoen
|
100%
|

'Daan Viljoen National Park' has always been one of the smallest of Namibia's national parks; covering just 40km2, it's smaller than most of the country's farms – and is often known simply as Daan Viljoen Game Park. It's 20km west of Windhoek, in the scenic Khomas Hochland Mountains...
Read more about Sun Karros Daan Viljoen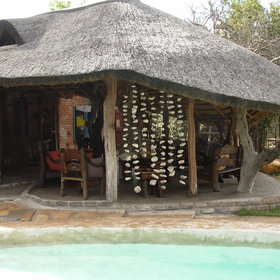 Roys Restcamp
|
100%
|


Roy's Restcamp is situated between the Namibian towns of Grootfontein and Rundu, near the turn off to Tsumkwe. It works well as a stopover breaking a long drive to the Caprivi Strip in the north or en route to Bushmanland in the north east. Roy's is an unassuming, slightly ...
Read more about Roys Restcamp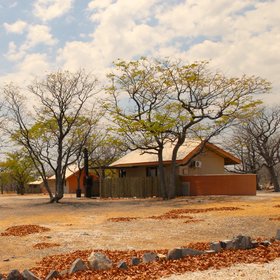 Halali Camp
|
100%
|


Strategically located in the middle of Etosha National Park, Halali is one of the three government-run camps inside the park. It stands beside one of the very few hills in Etosha, and is the smallest and quietest of these restcamps – although it's much, much larger than ...
Read more about Halali Camp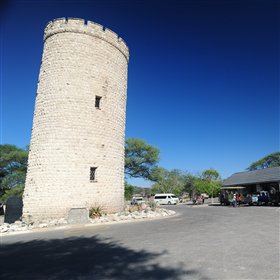 Okaukuejo Camp
|
100%
|

Okaukuejo Camp (formerly known as Okakwiju), meaning a woman who bore a child each year, stands at the western end of the famous Etosha Pan, about a half-hour drive from the Andersson Gate, the southern entrance into Etosha National Park. Although a larger camp than most ...
Read more about Okaukuejo Camp
Sandfields Guesthouse
|
100%
|


Just a few minutes' drive north of the centre of Swakopmund, Sandfields Guesthouse has only five rooms, giving it an intimate and cosy feel. The guesthouse is located in a quiet residential area just a short walk from the beach. Sandfields is particularly child friendly, ...
Read more about Sandfields Guesthouse
Kalahari Red Dunes Lodge
|
100%
|


Kalahari Red Dunes is located just east of the main B1 road, about 197km south of Windhoek, and 70km north of Mariental – making it a very convenient stop-over between Windhoek and the Fish River Canyon. It stands in its own 40km2 private game reserve and has 12 individual ...
Read more about Kalahari Red Dunes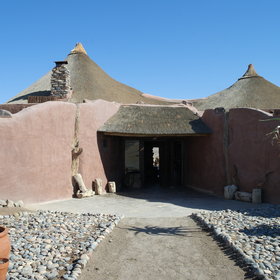 Kulala Desert Lodge
|
100%
|


Situated on the 210km2 private Kulala Wilderness Reserve south of Sesriem, Kulala Desert Lodge offers a close and spectacular view over the Namib Sand Sea to the west, and the Namib-Naukluft Mountains to the east. Originally opened in 1996, the lodge was built to make the ...
Read more about Kulala Desert Lodge
Grootberg Lodge
|
100%
|


Grootberg Lodge is located on a large private concession in the remote northwest of Namibia, part way between Damaraland and Etosha National Park. Perched on the edge of the Etendeka Plateau, Grootberg probably has the most spectacular views of any lodge in Namibia – and ...
Read more about Grootberg Lodge
Hobatere Lodge
|
100%
|


Situated between Damaraland and the great Etosha National Park, but somewhat off the obvious route, Hobatere Lodge was re-opened under community ownership in April 2015, having been closed for some years. The lodge is set on its own 8,800 hectare concession, a short distance ...
Read more about Hobatere Lodge
Doro Nawas
|
100%
|


Doro Nawas Camp is perched on top of a rugged, rocky hill, on the floodplains of the dry Aba Huab River. Solid and almost forbidding in appearance, it has superb views across the plains to the mountains and sandstone cliffs of Twyfelfontein. The camp is a joint venture ...
Read more about Doro Nawas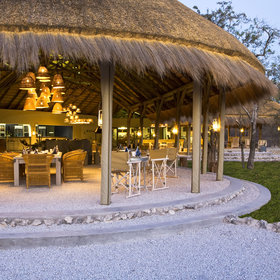 Mushara Bush Camp
|
100%
|


Opened in 2009, Mushara Bush Camp is the newest property in the Mushara Collection, in addition to Mushara Lodge, Mushara Outpost and Villa Mushara . They're all set on the Mushara Reserve, just 8km from the eastern edge of Etosha National Park. Owned by Marc and Mariza ...
Read more about Mushara Bush Camp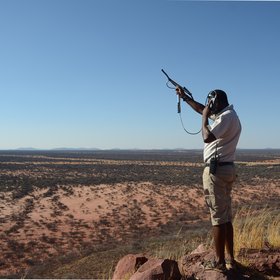 Okonjima Plains Camp
|
100%
|


Set amidst plains and rolling hills in a 220km2 private reserve just south of Otjiwarongo, Okonjima Plains Camp opened in 2014. It is the most affordable of the places to stay on the Okonjima Nature Reserve, whose raison d'etre is the AfriCat Foundation, set up to conserve ...
Read more about Okonjima Plains Camp
Etendeka Mountain Camp
|
100%
|

Etendeka Mountain Camp is a small, rustic eco camp, located in a private 500km2 concession area (effectively a private reserve) in the foothills of the Grootberg massif, which stands in stunning scenery amidst the ancient Etendeka lava flows of northern Damaraland. Here ...
Read more about Etendeka Camp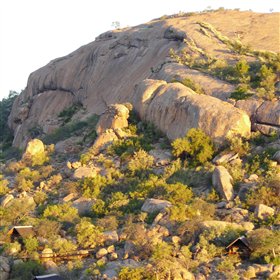 Erongo Wilderness Lodge
|
100%
|

Just west of Omaruru, Erongo Wilderness Lodge perches amidst the rugged granite kopjies of the Erongo Mountains, in the vicinity of an ancient volcanic crater and within a conservation area. With views across the mountains, the lodge is known for its walking and birding opportunities...
Read more about Erongo Wilderness