Our top 25 lodges and safari camps in Damaraland
In northern and southern Damaraland lie a number of large concession areas, which are set aside for tourism. Listed below are some of our favorite places to stay. Ask us for more details of what's where, and what's likely to suit you best!


---

Brandberg Restcamp
Brandberg Restcamp is a simple, no-frills place, close to many attractions, offering sundowner drives, guided hikes up the Brandberg and game drives .
---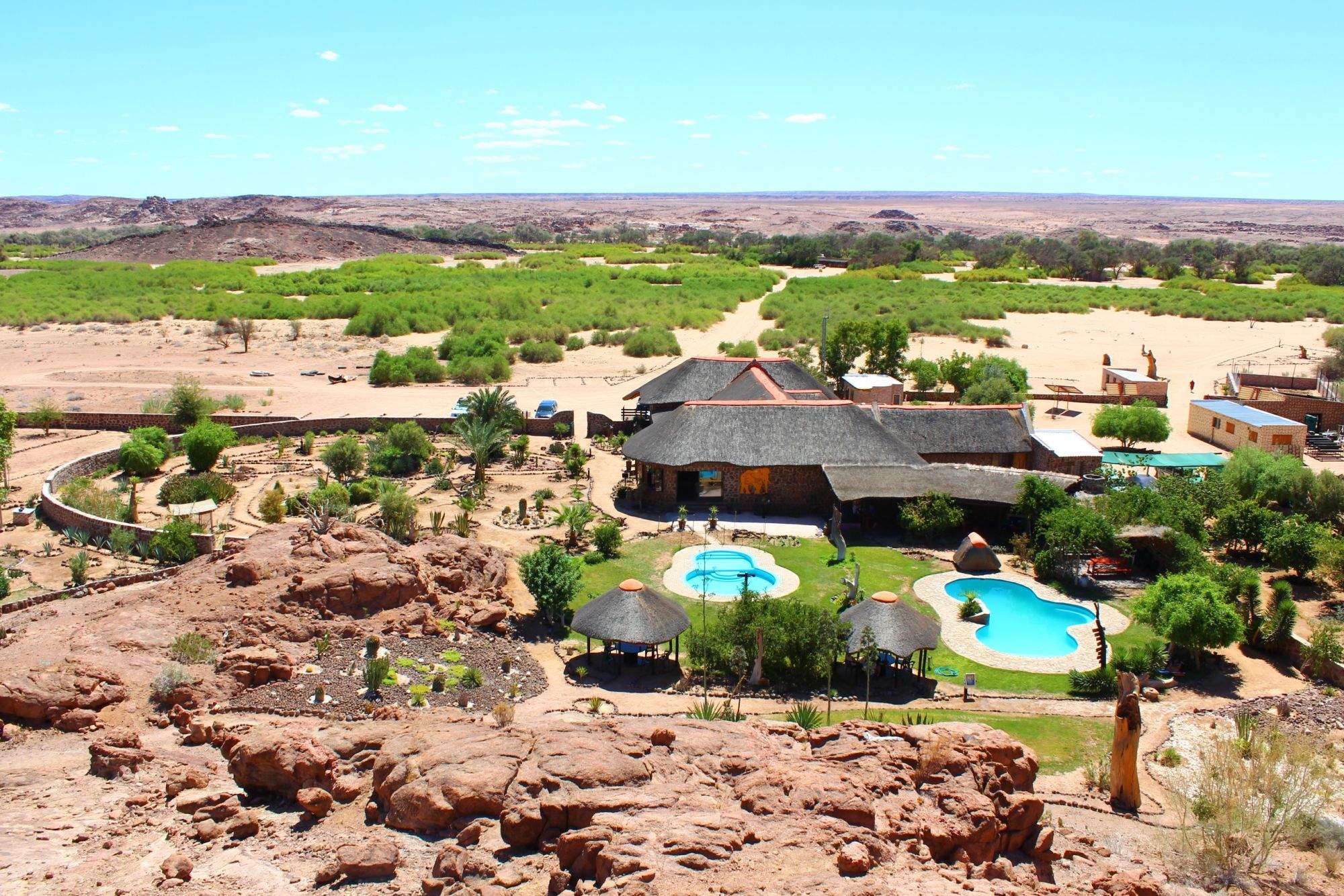 Brandberg White Lady
Brandberg White Lady Lodge, nestled at the foot of its namesake, makes a good base from which to visit bushman rock paintings including the 'White Lady'.
---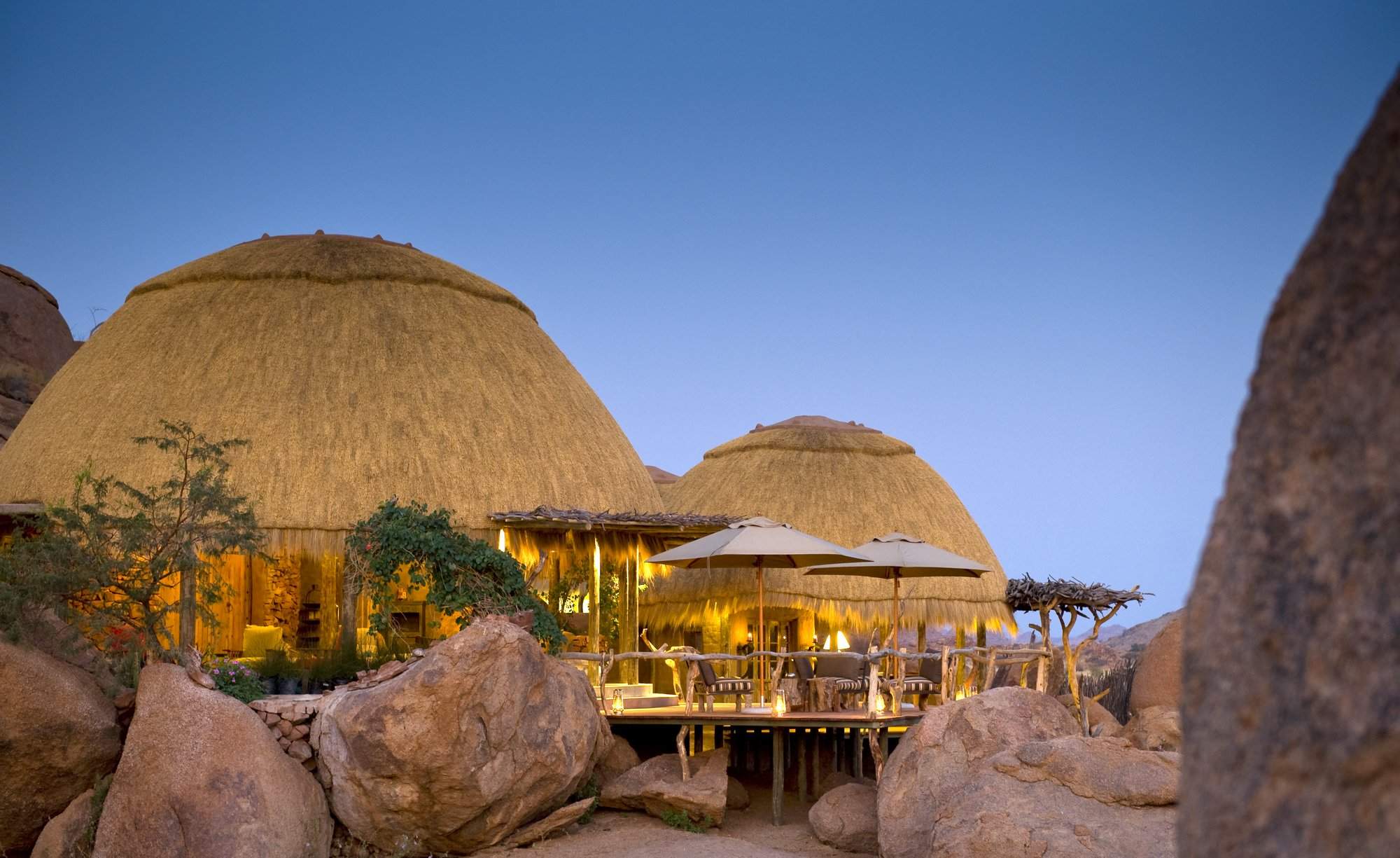 Camp Kipwe
With comfortable rooms, open-air bathrooms, good food and beautiful scenery, Camp Kipwe offers a variety of nature and cultural excursions.
---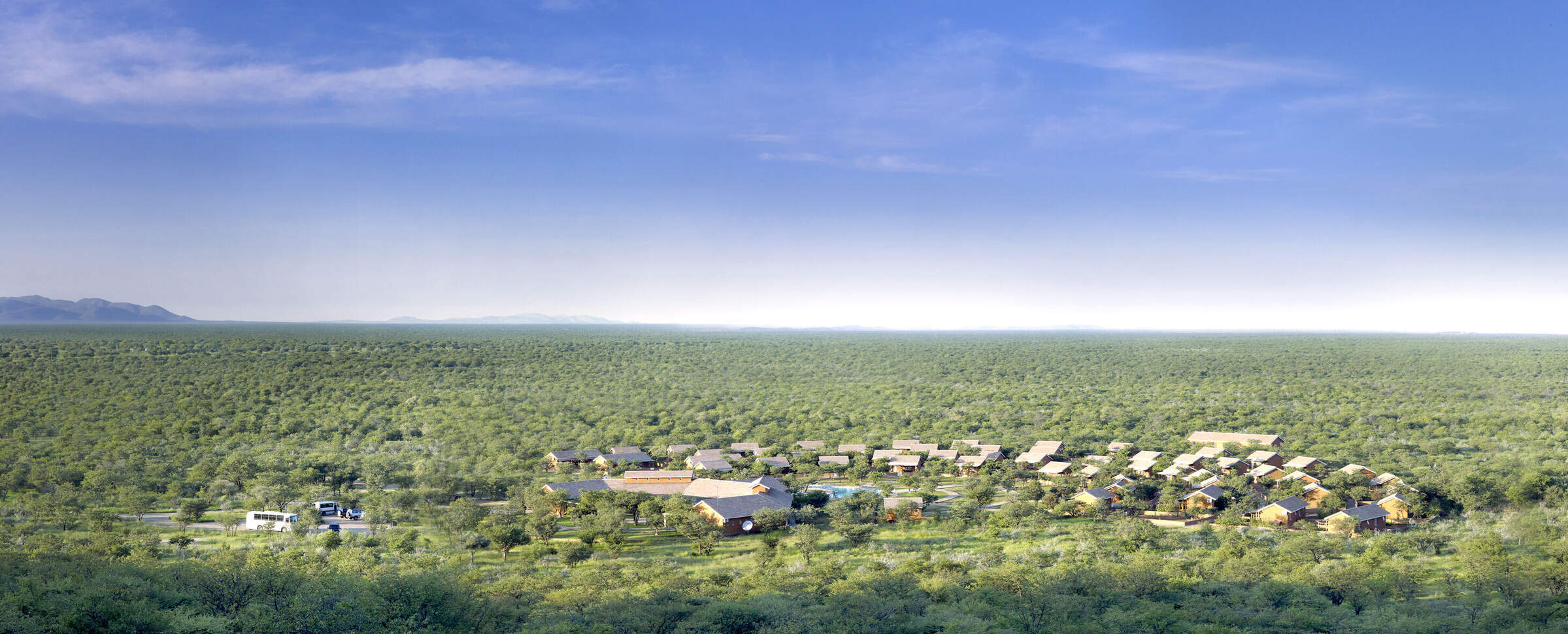 Damara Mopane Lodge
Damara Mopane Lodge is a large 60 room lodge surrounded by beautiful gardens. It can be used as a comfortable stopover between Etosha and the Skeleton Coast
---

Damaraland Camp
Setting the standard for community partnerships, Damaraland Camp offers a beautiful location, a range of activities – and a genuine welcome.
---

Desert Rhino Camp
Desert Rhino Camp offers a rare opportunity to track black rhino on foot in one of the last true wilderness areas – an amazing experience.
---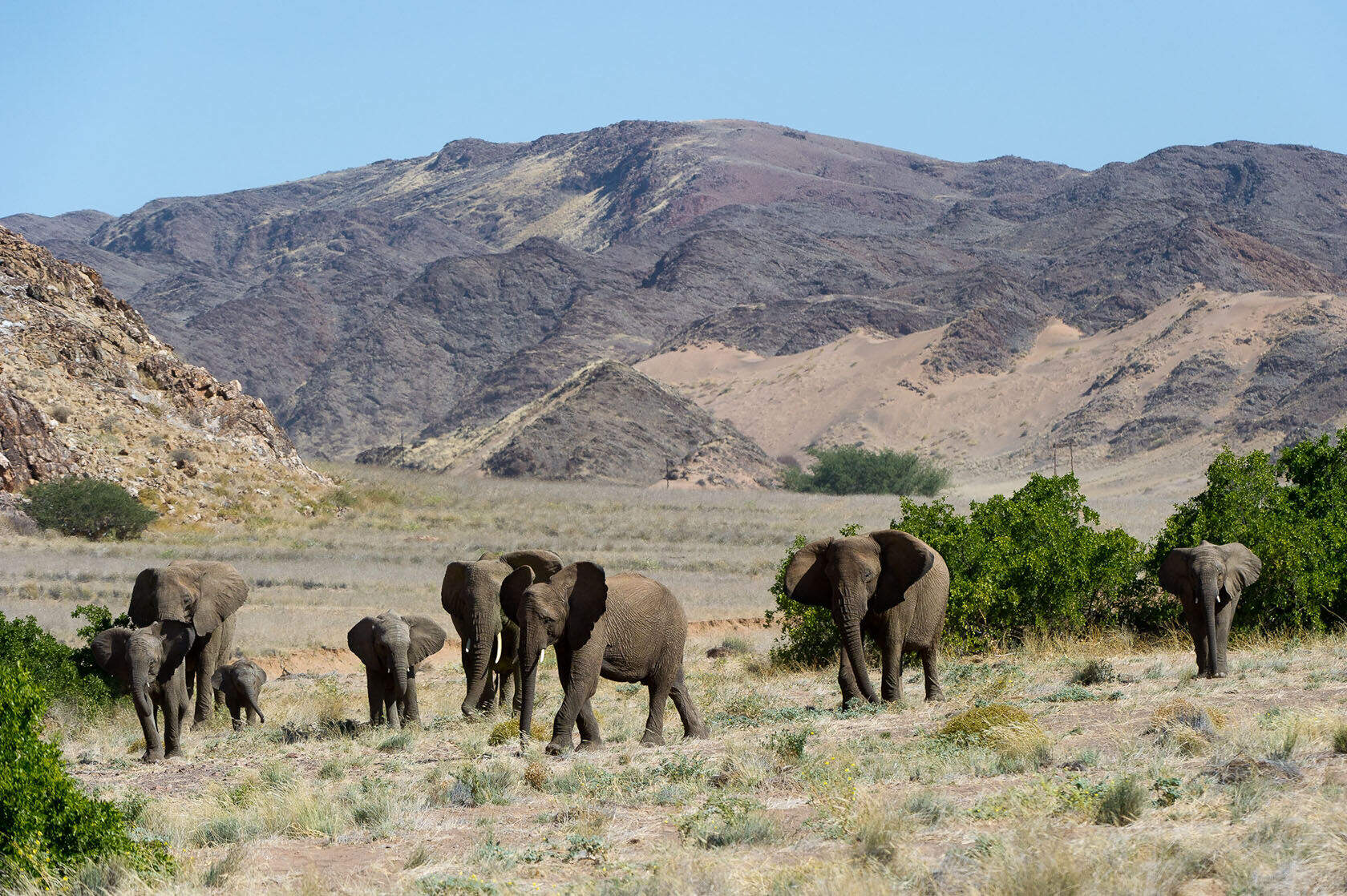 Doro Nawas
Comfortable rooms and a convenient location make the community run Doro Nawas a great base for exploring Damaraland.
---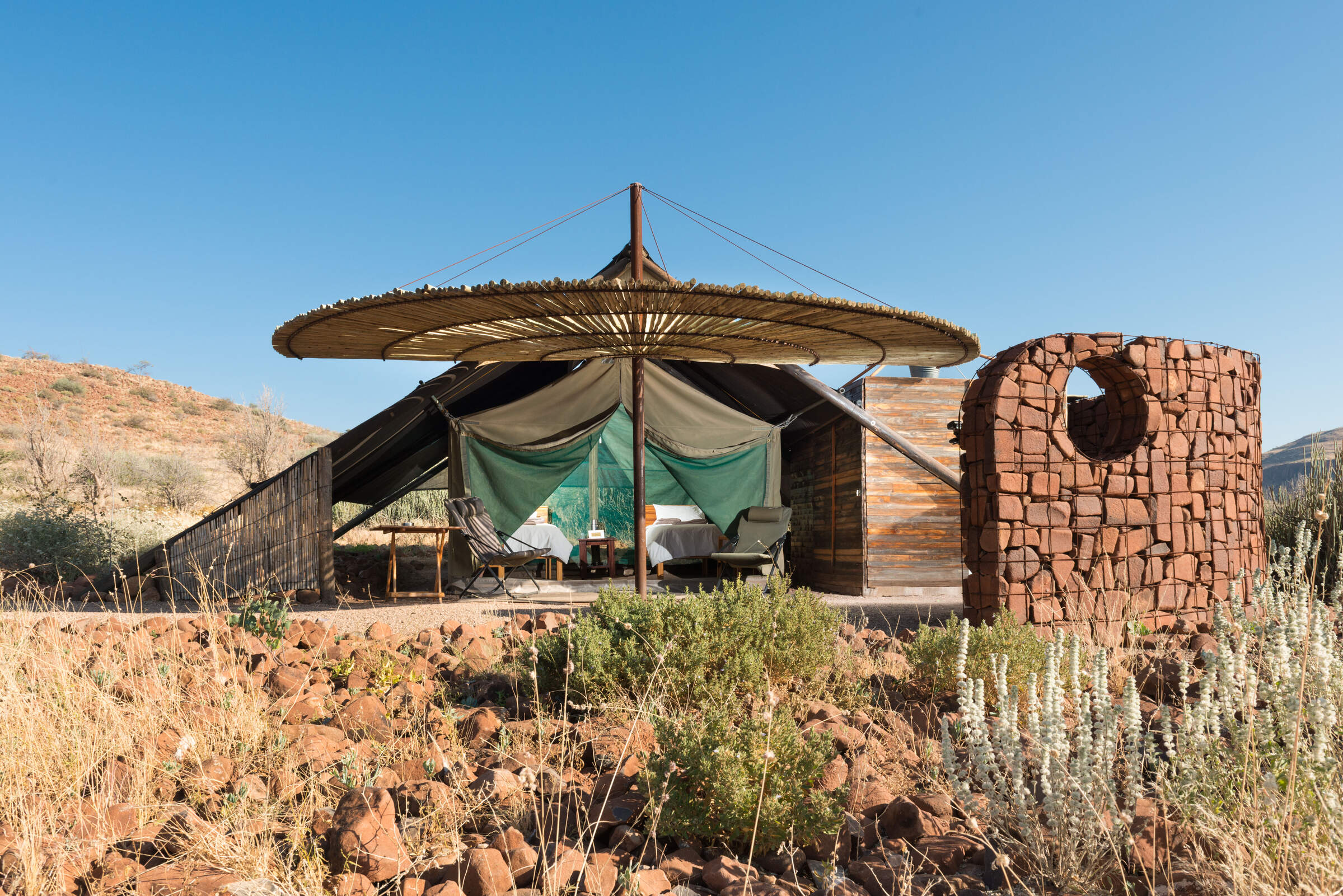 Etendeka Camp
Etendeka is an owner-run camp in the remote and less visited north of Damaraland. The camp is renowned for it's spectacular guided walking trails.
---

Etendeka Walking Trail
The Etendeka Walking Trail promises to offer a back-to-basics walking and camping experience in one of Namibia's most remote and untouched wilderness areas.
---

Grootberg Lodge
On the edge of an ancient plateau Grootberg Lodge has a stunning location and arguably the best views of any lodge in Namibia.
---

Huab Lodge
Huab is a classic little Namibian Lodge which is slightly off the beaten track in a lesser visited part of Damaraland.
---

Huab Under Canvas
Huab under Canvas is a no thrills bush camp offering top notch guiding in a remote wilderness area of Damaraland.
---

Safaris visiting Damaraland
Just ideas, we'll always tailor-make a trip for you
---
Our travellers' wildlife sightings in Damaraland
This is their success for sightings in Damaraland.
Click on a species for more detail. How we work this out.
---






Spotted Hyena
12% success