Useful links featuring Namib Desert Lodge
Useful links...
We want you to understand more about Namib Desert Lodge. We're not shy to direct you to their own website as we're confident that a trip there with us will cost you the same or less than booking it any other way, even directly. So follow the links below for more information.
Namib Desert Lodge is often combined with:
Sort by:
Name


|
% of trips


|
Traveller's rating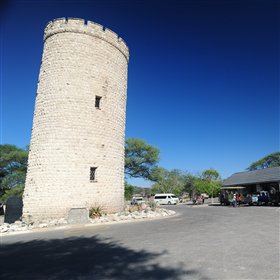 Okaukuejo Camp
|
67%
|

Okaukuejo Camp (formerly known as Okakwiju), meaning a woman who bore a child each year, stands at the western end of the famous Etosha Pan, about a half-hour drive from the Andersson Gate, the southern entrance into Etosha National Park. Although a larger camp than most ...
Read more about Okaukuejo Camp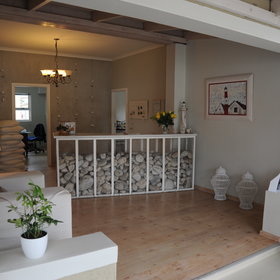 Swakopmund Guesthouse
|
33%
|

Swakopmund Guesthouse is set in Swakopmund's town centre, just a short walk from the beach and main shopping area. Formerly used as a holiday home by its owners, the Borg family, the guesthouse has been open since 2008. Of note is its ecofriendly approach, making use of ...
Read more about Swakopmund G'house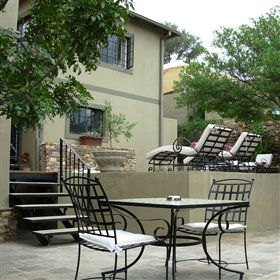 Olive Grove
|
33%
|

The Olive Grove is a stylish guesthouse in Windhoek's Klein Windhoek suburb. Taking its name from the neighbouring grove of olive trees, the guesthouse is located in a renovated old house. It was opened in early 2004, and has become a favourite place to stay in Namibia's capital city...
Read more about Olive Grove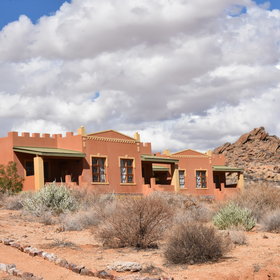 Desert Horse Inn
|
33%
|

The owner-run Desert Horse Inn stands on the Klein-Aus Vista reserve, which is reminiscent of a 'Western' movie set. It's about 1,400m above sea level, in a totally unspoilt semi-desert area, with wide-open plains against a backdrop of mountains. As well as offering some ...
Read more about Desert Horse Inn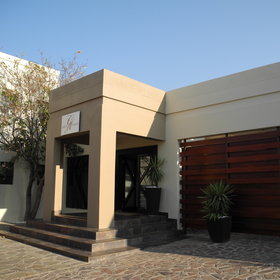 Galton House
|
33%
|

Galton House, named after the early explorer Sir Francis Galton, opened in Windhoek's residential suburb of Eros in 2011. Only ten minutes' drive from the city centre, it's a modern yet homely guesthouse with a backdrop of rolling hills. There's a mix of comfortable indoor ...
Read more about Galton House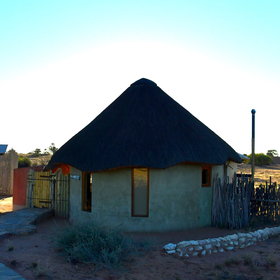 Kalahari Red Dunes Lodge
|
33%
|


Kalahari Red Dunes Lodge stands in its own 40km2 private game reserve some 70km north of Mariental, making it a very convenient stopover between Windhoek and the Fish River Canyon. It's an unusual lodge, made up of attractive individual houses set around a dry lake and ...
Read more about Kalahari Red Dunes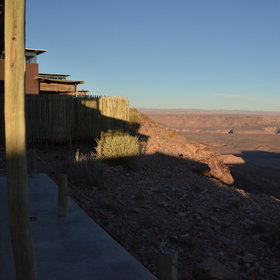 Fish River Lodge
|
33%
|

Perched on the western rim of Fish River Canyon, Fish River Lodge lies within the Canyon Nature Park, a privately owned reserve of 450km2 which includes a 75km stretch along the canyon's edge. The lodge's dramatic location gives spectacular views across the Fish River Canyon...
Read more about Fish River Lodge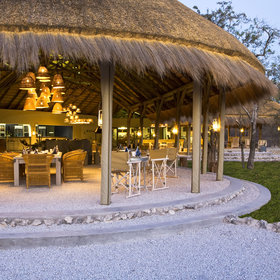 Mushara Bush Camp
|
33%
|


Opened in 2009, Mushara Bush Camp is the newest property in the Mushara Collection, a group of lodges set on the private 25km2 Mushara Reserve, just 10km from the eastern edge of Namibia's Etosha National Park. Owned by Marc and Mariza Pampe, this camp is specifically ...
Read more about Mushara Bush Camp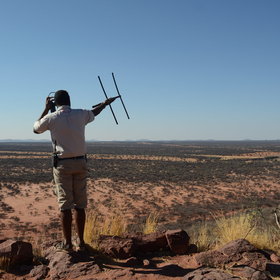 Okonjima Plains Camp
|
33%
|


Set amidst plains and rolling hills in a 220km2 private reserve just south of Otjiwarongo, Okonjima Plains Camp opened in 2014. It is the most affordable of the places to stay on the Okonjima Nature Reserve, whose raison d'etre is the AfriCat Foundation, set up to conserve ...
Read more about Okonjima Plains Camp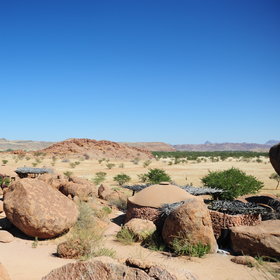 Camp Kipwe
|
33%
|

Camp Kipwe, set within the Twyfelfontein Conservancy, is built to an unusual design that fits in harmoniously with its rocky kopje surroundings in Namibia's Aba Huab valley. Dotted among the boulders at Camp Kipwe are a series of innovative igloo-shaped bungalows and a ...
Read more about Camp Kipwe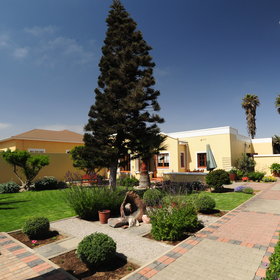 Cornerstone Guesthouse
|
33%
|

Cornerstone Guest House is a small, owner-run bed and breakfast, situated in a residential area within easy walking distance of Swakopmund's old town centre – and plenty of restaurants. In the opposite direction, the ocean is a short walk away. There are seven comfortable ...
Read more about Cornerstone Guesthouse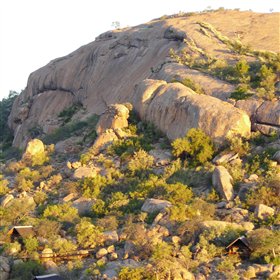 Erongo Wilderness Lodge
|
33%
|

Just west of Omaruru, Erongo Wilderness Lodge perches amidst the rugged granite kopjes of Namibia's Erongo Mountains, in the vicinity of an ancient volcanic crater. The lodge is a founder member of the 2,000km2 Erongo Mountain Nature Conservancy, which brings together 30 ...
Read more about Erongo Wilderness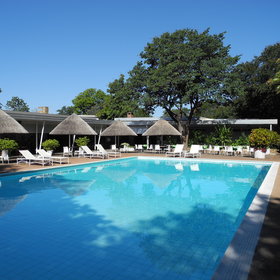 Sprayview Hotel
|
33%
|


About 2km from the Victoria Falls, Sprayview is the first hotel visitors come to when arriving from Victoria Falls Airport, which is about a 20-minute drive away. Although it's been around in one guise or another since the late 1960s, the property is now managed by the ...
Read more about Sprayview Hotel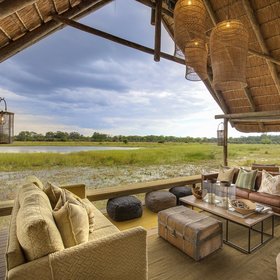 Sable Alley
|
33%
|


A luxury reincarnation by new owners of the original Banoka Bush Camp, Sable Alley opened in 2017. The camp overlooks a beautiful lagoon connected to the Khwai River within the diverse 2,000km2 Khwai Private Reserve – which in itself borders Botswana's Moremi Game Reserve ...
Read more about Sable Alley