Useful links featuring Leylandsdrift Camp

Download a PDF...
To read what we say in our brochure, click on the link to download the brochure section including Leylandsdrift Camp . To save a copy onto your computer, right-click on the link and select 'Save Target as...'.
Useful links...
We want you to understand more about Leylandsdrift Camp . We're not shy to direct you to their own website as we're confident that a trip there with us will cost you the same or less than booking it any other way, even directly. So follow the links below for more information.
Leylandsdrift Camp is often combined with:
Sort by:
Name


|
% of trips


|
Traveller's rating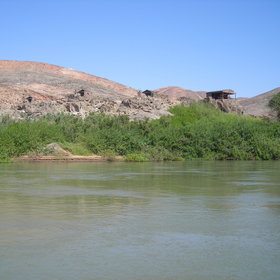 Kunene River Camp
|
100%
|


Kunene River Camp is only accessible with the Schoeman's company, Skeleton Coast Safaris - who run Expert Africa's Skeleton Coast safari trip. It is usually the camp used on third night of one of these trips, which also visit Kuidas Camp and Leylandsdrift Camp. Most visitors ...
Read more about Kunene River Camp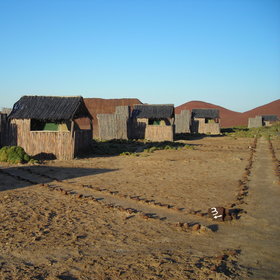 Kuidas Camp
|
100%
|

This camp is only accessible with the Schoeman's company, Skeleton Coast Safaris. It's normally used as the first day on one of their trips which also visit Leylandsdrift Camp and Kunene River Camp. After an exhilarating first day flying over dunes, shipwrecks and seal ...
Read more about Kuidas Camp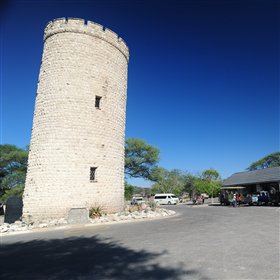 Okaukuejo Camp
|
100%
|

Okaukuejo Camp (formerly known as Okakwiju), meaning a woman who bore a child each year, stands at the western end of the famous Etosha Pan, about a half-hour drive from the Andersson Gate, the southern entrance into Etosha National Park. Although a larger camp than most ...
Read more about Okaukuejo Camp
Namutoni Camp
|
100%
|

Namutoni Camp stands on the eastern side of Etosha National Park, close to the von Lindequist Gate and the picturesque Fischer's Pan. Here, great concentrations of water birds and breeding colonies of flamingos can sometimes be seen during the rainy season. Namutoni itself ...
Read more about Namutoni Camp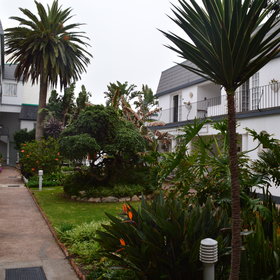 Hansa Hotel
|
100%
|


The oldest hotel in Swakopmund, the four-star Hansa Hotel, opened over a century ago, and has a good, central location in this popular Namibian town. The hotel has been undergoing a programme of refurbishment and restoration since 2014, with the aim of updating both its ...
Read more about Hansa Hotel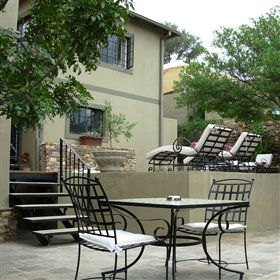 Olive Grove
|
100%
|

The Olive Grove is a stylish guesthouse in Windhoek's Klein Windhoek suburb. Taking its name from the neighbouring grove of olive trees, the guesthouse is located in a renovated old house. It was opened in early 2004, and has become a favourite place to stay in Namibia's capital city...
Read more about Olive Grove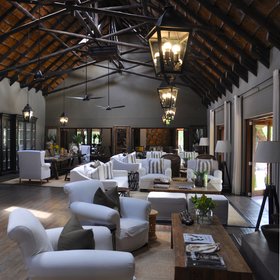 Mushara Lodge
|
100%
|

Just 8km from the eastern gate of Etosha National Park, in its own private reserve, the sizeable Mushara Lodge is designed for travellers who want to visit Etosha, whilst staying in a more comfortable place than the restcamps within the park. It offers well-appointed rooms ...
Read more about Mushara Lodge