Useful links featuring Suricate Kalahari Tented Camp
Useful links...
We want you to understand more about Suricate Kalahari Tented Camp. We're not shy to direct you to their own website as we're confident that a trip there with us will cost you the same or less than booking it any other way, even directly. So follow the links below for more information.
Suricate's homepage
Find out more information about Suricate Kalahari Tented Camp on the lodge's own website bu clinking the link above.
Suricate Tented Camp is often combined with:
Sort by:
Name


|
% of trips


|
Traveller's rating


Solitaire Country Lodge
|
50%
|

Solitaire Country Lodge is located 83km from Sesriem near Namib-Naukluft National Park, and is a useful place to overnight on the way to Sossusvlei or a base for exploring the Naukluft Mountains. The original owner's wife named the lodge after the solitaire diamond because ...
Read more about Solitaire Country Lodge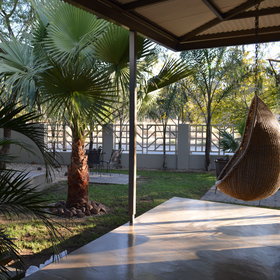 Elegant Guesthouse
|
50%
|


The Elegant Guesthouse is a relatively simple but stylish owner-run guesthouse situated in the residential area of Klein Windhoek. It's just a few minutes' drive from the shops, restaurants and other attractions of central Windhoek. The Elegant Guest House has six bedrooms ...
Read more about Elegant Guesthouse
Pension Palmquell
|
50%
|

In a quiet setting amongst some palm trees, Pension Palmquell is slightly out of Windhoek town centre. It is a bit to far to walk, but if you have a car it is still very convenient. The rooms all have AC and there is a pool and sauna to lounge in.
Read more about Pension Palmquell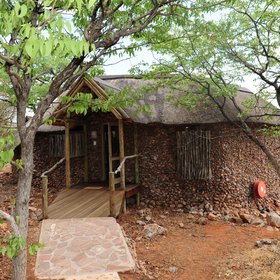 Ongava Lodge
|
50%
|


Perched on the top of a small kopje (rocky outcrop), overlooking the plains below, Ongava Lodge was the original 'luxury game lodge' near Etosha. It stands on the private Ongava Game Reserve, which borders the southern side of Etosha National Park near the Andersson Gate, ...
Read more about Ongava Lodge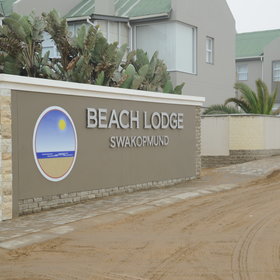 Beach Lodge
|
50%
|


Beach Lodge is located about 5km north of Swakopmund town centre, directly overlooking the beach. It's distinctive and quirky design makes it stand out from the other buildings in the area – it is built in the shape of a boat and has a nautical theme. Beach Lodge has 19 ...
Read more about Beach Lodge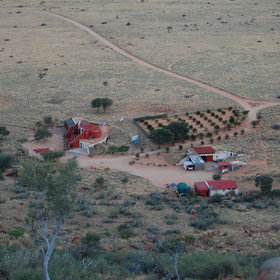 Barchan Dune Retreat
|
50%
|


Set in probably one of Namibia's most scenic areas, Barchan Dune Retreat is just 20km away from the impressive Spreetshoogte Pass and about 10km from Solitaire. It makes for a convenient stopover between Swakopmund and Windhoek, en route to Sesriem/Sossusvlei. Barchan ...
Read more about Barchan Dune Retreat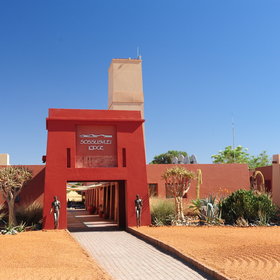 Sossusvlei Lodge
|
50%
|


Immediately beside the busy entrance gate into the Namib-Naukluft National Park, at Sesriem, the established Sossusvlei Lodge is relatively large compared with other lodges in the area. Stop press Sossusvlei Lodge will be undergoing extensive remodelling throughout 2017 ...
Read more about Sossusvlei Lodge
Fish River Lodge
|
50%
|

Perched on the western rim of Fish River Canyon, Fish River Lodge lies within the Canyon Nature Park, a privately owned reserve of 450km2 which includes a 75km stretch along the canyon's edge. The lodge's dramatic location gives spectacular views across the Fish River Canyon...
Read more about Fish River Lodge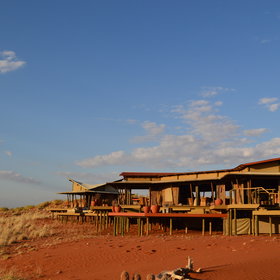 Wolwedans Dunes Lodge
|
50%
|


Wolwedans Dunes Lodge is situated on the private NamibRand Nature Reserve, a vast area of 2,100km2 located in the Namib Desert in southern Namibia. Built along the top of a dune plateau and overlooking the desert in all directions, this is the most substantial of the Wolwedans Collection...
Read more about Wolwedans Dunes Lodge
Eagle's Nest
|
50%
|

The Eagle's Nest stands on the Klein Aus Vista reserve, 2km west of the small town of Aus. It's in a semi-desert area of Southern Namibia and straddles the interface between the mountains and the desert plain - a very stark and scenic area. Klein Aus Vista is made up of ...
Read more about Eagle's Nest
Gocheganas Lodge & Spa
|
50%
|


Situated on a hilltop overlooking spectacular landscapes Gocheganas Lodge & Spa is only 29km south east of Windhoek. The name Gocheganas mean "Place of Camel Thorns" in the local Damara language. It is a luxury lodge offering a combination of wildlife, nature and spa experiences...
Read more about Gocheganas Lodge & Spa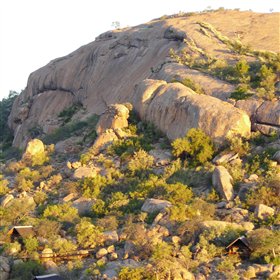 Erongo Wilderness Lodge
|
50%
|

Just west of Omaruru, Erongo Wilderness Lodge perches amidst the rugged granite kopjies of the Erongo Mountains, in the vicinity of an ancient volcanic crater and within a conservation area. With views across the mountains, the lodge is known for its walking and birding opportunities...
Read more about Erongo Wilderness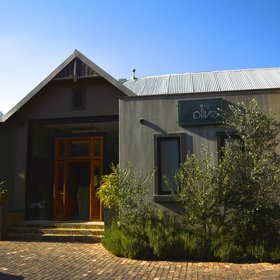 Olive Exclusive
|
50%
|

Overlooking a neighbouring olive grove, The Olive Exclusive is a small boutique hotel situated in the quiet suburb of Klein Windhoek, only five minutes' drive from Windhoek's city centre. The hotel boasts just seven individual, high-end suites, and the equally intimate ...
Read more about Olive Exclusive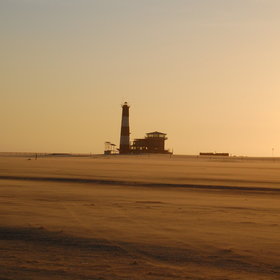 Pelican Point Lodge
|
50%
|

Pelican Point Lodge stands near the end of a long, flat peninsula of sand (known as Pelican Point) which stretches into the South Atlantic Ocean and protects the port of Walvis Bay. It's in an amazing location; see our satellite image. It's very exposed to the elements, ...
Read more about Pelican Point Lodge