The Delight is often combined with:
Sort by:
Name


|
% of trips


|
Traveller's rating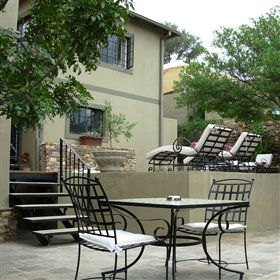 Olive Grove
|
67%
|

The Olive Grove is a stylish guesthouse in Windhoek's Klein Windhoek suburb. Taking its name from the neighbouring grove of olive trees, the guesthouse is located in a renovated old house. It was opened in early 2004, and has become a favourite place to stay in Namibia's capital city...
Read more about Olive Grove
Okonjima Plains Camp
|
67%
|


Set amidst plains and rolling hills in a 220km2 private reserve just south of Otjiwarongo, Okonjima Plains Camp opened in late June 2014. It is the most affordable of the places to stay on the Okonjima Nature Reserve, whose raison d'etre is the AfriCat Foundation, set up ...
Read more about Okonjima Plains Camp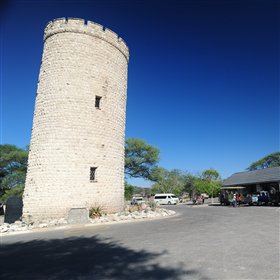 Okaukuejo Camp
|
33%
|

Okaukuejo Camp (formerly known as Okakwiju), meaning a woman who bore a child each year, stands at the western end of the famous Etosha Pan, about a half-hour drive from the Andersson Gate, the southern entrance into Etosha National Park. Although a larger camp than most ...
Read more about Okaukuejo Camp
Bullsport Guest Farm
|
33%
|


Bullsport Guest Farm (also known as BuellsPort) stands approximately 250km southwest of Windhoek, and about 50km south of Solitaire, in its own section of the majestic Naukluft Mountains. Offering hiking and horseriding, Bullsport is one of Namibia's oldest farms. The ...
Read more about Bullsport Guest Farm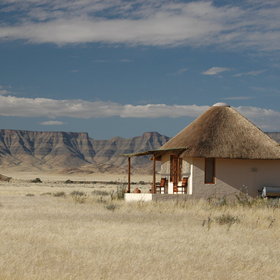 Desert Homestead
|
33%
|


Just over 30km from Sesriem, Desert Homestead offers affordable accommodation in a lovely valley setting, with panoramic views of the Naukluft Mountains and rocky desert landscape. One of the better-value lodges in the area, it is both comfortable and unpretentious. The ...
Read more about Desert Homestead
Kulala Desert Lodge
|
33%
|


Situated on the 210km2 private Kulala Wilderness Reserve south of Sesriem, Kulala Desert Lodge offers a close and spectacular view over the Namib Sand Sea to the west, and the Namib-Naukluft Mountains to the east. Originally opened in 1996, the lodge was built to make the ...
Read more about Kulala Desert Lodge
Hobatere Lodge
|
33%
|


Situated between Damaraland and Etosha National Park, but somewhat off the obvious route, Hobatere Lodge was re-opened under community ownership in April 2015, having been closed for some years. The lodge is set on its own 8,800 hectare concession, a short distance from ...
Read more about Hobatere Lodge
Doro Nawas
|
33%
|


Doro Nawas Camp is perched on top of a rugged, rocky hill, on the floodplains of the dry Aba Huab River. Solid and almost forbidding in appearance, it has superb views across the plains to the mountains and sandstone cliffs of Twyfelfontein. The camp is a joint venture ...
Read more about Doro Nawas
Grootberg Lodge
|
33%
|


Grootberg Lodge is located on a large private concession in the remote northwest of Namibia, part way between Damaraland and Etosha National Park. Perched on the edge of the Etendeka Plateau, Grootberg probably has the most spectacular views of any lodge in Namibia – and ...
Read more about Grootberg Lodge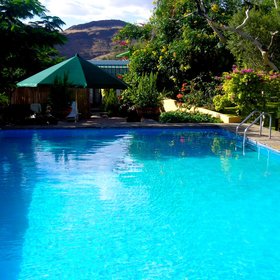 Corona Guest Farm
|
33%
|


Corona Guest Farm is in a fairly remote and mountainous spot, equidistant from Windhoek and Walvis Bay, and is a fairly traditional Namibian guest farm – notable for some great scenery and opportunities for serious mountain hiking. Corona lies far to the north of the Sesriem ...
Read more about Corona Guest Farm
Etendeka Mountain Camp
|
33%
|

Etendeka Mountain Camp is a small, rustic eco camp, located in a private 500km2 concession area (effectively a private reserve) in the foothills of the Grootberg massif, which stands in stunning scenery amidst the ancient Etendeka lava flows of northern Damaraland. Here ...
Read more about Etendeka Camp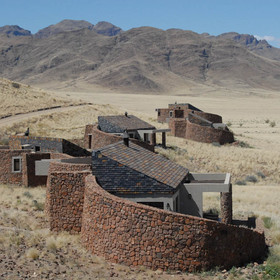 Sossusvlei Desert Lodge
|
33%
|

The luxury Sossusvlei Desert Lodge (formerly known as Sossusvlei Mountain Lodge) is located in the NamibRand Nature Reserve, about half-an-hour's drive from Sesriem. Guests benefit from unspoilt views across the desert and can participate in a range of activities. On our ...
Read more about Sossusvlei Desert Lodge