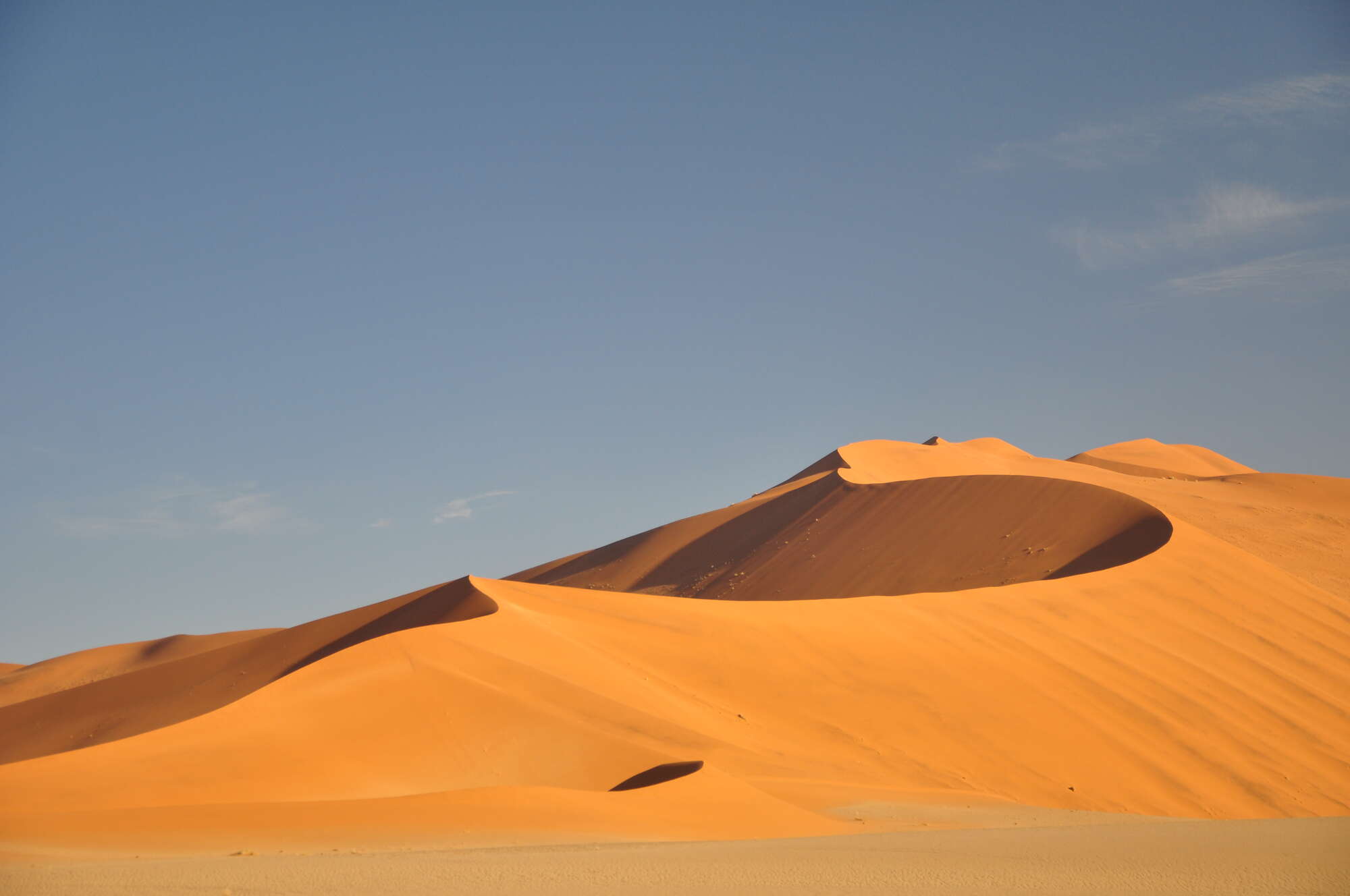 Namib Sand Gecko Self-drive Safari
Discover for yourself the highlights of Namibia on this extensive self-drive trip, from the majesty of the Fish River Canyon in the deep south to the fertile Zambezi Region. Then finish with a flourish in Botswana's famed Chobe National Park.

Your 25-day adventure also takes in the iconic dunes of Sossusvlei, the coastal town of Swakopmund with its German architecture and ambience, and Namibia's premier wildlife destination, Etosha National Park. Along the way there are mountains and deserts, rivers and remote parks – and the ancient rock engravings at the UNESCO World Heritage Site of Twyfelfontein.

Includes:
Starts/ends:
Prices:
US$3,664 - US$4,354 per person sharing
Stays at:
1 night
Hilltop Guesthouse
– Windhoek, Namibia
1 night
Kalahari Red Dunes Lodge
– Southern Namibia, Namibia
1 night
Fish River Lodge
– Fish River Canyon, Namibia
1 night
Fish River Lodge
– Fish River Canyon, Namibia
1 night
Namtib Desert Lodge
– Southern Namibia, Namibia
1 night
Desert Quiver Camp
– Namib-Naukluft National Park, Namibia
1 night
Desert Quiver Camp
– Namib-Naukluft National Park, Namibia
1 night
Namib Guesthouse
– Swakopmund & Walvis Bay, Namibia
1 night
Namib Guesthouse
– Swakopmund & Walvis Bay, Namibia
1 night
Camp Kipwe
– Damaraland, Namibia
1 night
Camp Kipwe
– Damaraland, Namibia
1 night
Taleni Etosha Village
– Etosha National Park, Namibia
1 night
Taleni Etosha Village
– Etosha National Park, Namibia
1 night
Namutoni Camp
– Etosha National Park, Namibia
1 night
Namutoni Camp
– Etosha National Park, Namibia
1 night
Hakusembe River Lodge
– Caprivi Strip, Namibia
1 night
River Dance Lodge
– Caprivi Strip, Namibia
1 night
River Dance Lodge
– Caprivi Strip, Namibia
1 night
Nkasa Lupala Tented Lodge
– Caprivi Strip, Namibia
1 night
Nkasa Lupala Tented Lodge
– Caprivi Strip, Namibia
1 night
Chobe Elephant Camp
– Chobe National Park, Botswana
1 night
Chobe Elephant Camp
– Chobe National Park, Botswana
Reviews
Recently reviewed trips visiting some of these places include: