Useful links featuring Casa Blanca Boutique Hotel
Useful links...
We want you to understand more about Casa Blanca Boutique Hotel. We're not shy to direct you to their own website as we're confident that a trip there with us will cost you the same or less than booking it any other way, even directly. So follow the links below for more information.
Casa Blanca's homepage
Click here for Casa Blanca Boutique Hotel's website.
Casa Blanca Boutique is often combined with:
Sort by:
Name


|
% of trips


|
Traveller's rating


Central Lodge
|
100%
|


Central Lodge, as its name suggests, is centrally located in the town of Keetmanshoop. Although not one of Namibia's most picturesque towns, Keetmanshoop (considered the capital of the south) does have some handsome historic buildings and an interesting museum showcasing the town's past...
Read more about Central Lodge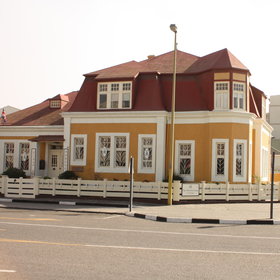 Villa Margherita
|
100%
|


Villa Margherita – also know as 'The Charming House' – is an upmarket colonial-style boutique guest house, set in the heart of Swakopmund, on Namibia's Atlantic coast. It is located within walking distance of many shops and restaurants as well as the beachfront. Constructed ...
Read more about Villa Margherita
Canyon Lodge
|
100%
|

Canyon Lodge (aka Cañon Lodge, or even Canon Lodge) is situated in the Gondwana Canyon Park, just 20km from the Fish River Canyon, and 2km from its sister lodge, Canyon Village. Built around an old farmhouse, it is a charming, rustic lodge which has a similar style but ...
Read more about Canyon Lodge
Anderssons Camp
|
100%
|


Situated on the private Ongava Reserve, the family-friendly Andersson's Camp was centred on an old farmstead, with a modern safari theme. Just 20 minutes' drive from the entrance gate to Etosha National Park, it was well located for visiting the park. Although Andersson's ...
Read more about Andersson's Camp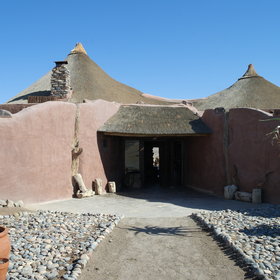 Kulala Desert Lodge
|
100%
|


Situated on the 210km2 private Kulala Wilderness Reserve south of Sesriem, Kulala Desert Lodge offers a close and spectacular view over the Namib Sand Sea to the west, and the Namib-Naukluft Mountains to the east. Originally opened in 1996, the lodge was built to make the ...
Read more about Kulala Desert Lodge
Eagle's Nest
|
100%
|

The Eagle's Nest stands on the Klein Aus Vista reserve, 2km west of the small town of Aus. It's in a semi-desert area of Southern Namibia and straddles the interface between the mountains and the desert plain - a very stark and scenic area. Klein Aus Vista is made up of ...
Read more about Eagle's Nest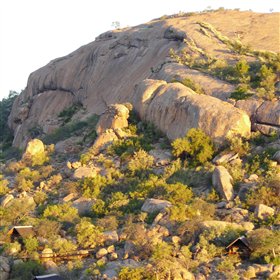 Erongo Wilderness Lodge
|
100%
|

Just west of Omaruru, Erongo Wilderness Lodge perches amidst the rugged granite kopjes of Namibia's Erongo Mountains, in the vicinity of an ancient volcanic crater and within a conservation area. With views across the mountains, the lodge is known for its walking and birding ...
Read more about Erongo Wilderness