Useful links featuring Akagera Game Lodge
Useful links...
We want you to understand more about Akagera Game Lodge. We're not shy to direct you to their own website as we're confident that a trip there with us will cost you the same or less than booking it any other way, even directly. So follow the links below for more information.
Akagera Game Lodge homepage
This is the camp's hompage, which is worth looking through for more details from the owners.
Akagera Game Lodge is often combined with:
Sort by:
Name


|
% of trips


|
Traveller's rating


Mountain Gorillas Nest
|
83%
|

For an acceptable hotel, that's also near to the start of the gorilla treks, consider the Gorilla's Nest. As recently as five or six years ago this was the very best hotel in this area, and it has grown steadily in recent years. It now has 43 simple hotel-style rooms, ...
Read more about Mountain Gorillas Nest
ORTPN Resthouse
|
50%
|


In the southwest of Rwanda, Nyungwe Forest National Park is an enormous tropical forest with a high canopy. Covering about 970km2, Nyungwe is the largest swathe of montane forest left in East or Central Africa, shown in the Map of Rwanda. While the accommodation at the ...
Read more about ORTPN Resthouse
Bethanie Guesthouse
|
33%
|


Bethanie Guesthouse is situated in the middle of Rwanda's lakeshore, close to the town of Kibuye, which is probably the prettiest of the three towns on the shores of Lake Kivu. The Béthanie Guest House has a great location right beside the lapping waves, facing west into the setting sun...
Read more about Bethanie Guesthouse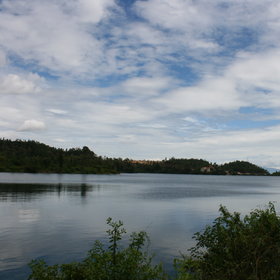 Moriah Hill Resort
|
17%
|


The basic Moriah Hill Resort has a lovely lake-side location in Kibuye, with views across Rwanda's Lake Kivu to many small islands. Named for the small hill close by, the hotel opened in August 2007. Moriah Hill has 18 standard rooms, set over three storeys, with the ...
Read more about Moriah Hill Resort
Peace Guesthouse
|
17%
|


Peace Guesthouse is situated in the far south-west corner of Rwanda, on the shores of Lake Kivu near the port of Cyangugu. None of the Expert Africa team have visited this hotel yet, however here is what we know about it so far. The guesthouse is in a quiet location just ...
Read more about Peace Guesthouse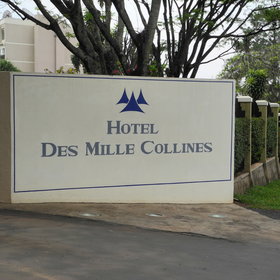 Hotel des Mille Collines
|
17%
|

Set in large gardens in the heart of Kigali, the four-star Hotel des Mille Collines features in the film Hotel Rwanda. As in the film, the hotel attracts a largely business clientele, but its location also makes it a good base for exploring the Rwandan capital. Walking ...
Read more about Hotel des Mille Collines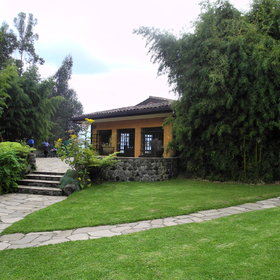 Sabyinyo Silverback Lodge
|
17%
|

Sabyinyo Silverback Lodge is situated in the foothills of the volcanic Virungas Mountains in north-western Rwanda, on the edge of the Parc National des Volcans – known in English as the Volcanoes National Park. It is built at an altitude of 2,515m, with spectacular views ...
Read more about Sabyinyo Silverback
Virunga Lodge
|
17%
|

About an hour's drive from the headquarters of Rwanda's Volcanoes National Park, Virunga Lodge is currently one of the area's top lodges. It certainly has one of the most spectacular locations of any camp in Africa – high on a ridge overlooking the twin lakes of Lake Burera ...
Read more about Virunga Lodge
Serena Hotel Dar
|
17%
|


Conveniently close to the airport, in the centre of town, the Serena Hotel Dar (previously called the Moevenpick Royal Palm Hotel) is perhaps the city's best large hotel: it's very professional and ideal for short overnight stops. The Serena Hotel Dar has 230 rooms in ...
Read more about Serena Hotel Dar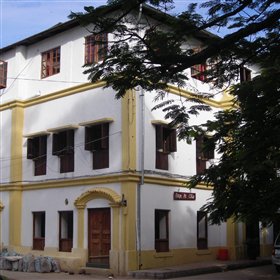 Beyt al Salaam
|
17%
|

Beyt al Salaam, previously Beyt al Chai, changed owners in 2014 and was completely refurbished at the time. The Beyt al Salaam is a small boutique hotel which is relaxed and peaceful, and a favourite amongst our travellers. The building itself is beautiful, with thick ...
Read more about Beyt al Salaam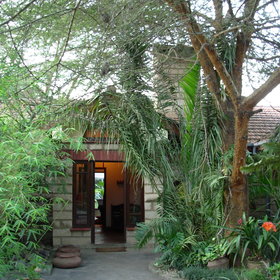 Macushla House
|
17%
|


Macushla House is a converted home situated in the leafy, quiet Langata area of southwest Nairobi. This residential suburb is about 18km from downtown Nairobi and 30km from the international airport. Because Macushla House is owner-managed, it has a very personal and intimate feel to it...
Read more about Macushla House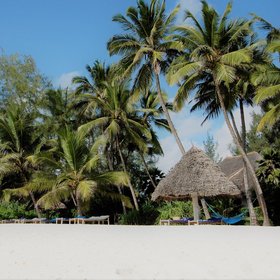 Pongwe Beach Hotel
|
17%
|


Nestled between two outcrops of coral rock and on a secluded stretch of white-powdery beach, Pongwe Beach Hotel was opened in 2001 and refurbished in 2017. It's a quiet, simple and great-value little lodge on a sheltered cove, dotted with palm trees, hammocks and sun loungers...
Read more about Pongwe Beach Hotel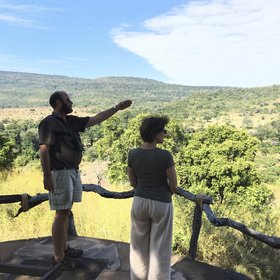 Beho Beho
|
17%
|

Beho Beho has a unique location in the Selous Game Reserve – high on a hill in an area dotted with baobab trees. Indeed, the name Beho Beho means 'breeze', which is apt given its airy location. Its site was first used as early as 1972, and it's not only one of the reserve's ...
Read more about Beho Beho