Useful links featuring Ruzizi Tented Lodge

Ruzizi Tented Lodge is often combined with:
Sort by:
Name


|
% of trips


|
Traveller's rating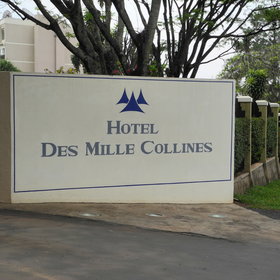 Hotel des Mille Collines
|
100%
|

Hotel des Mille Collines is set in Rwanda's capital city: Kigali. It is a four-star international hotel with 112 rooms, set in large gardens in downtown Kigali. The hotel gained much of its notoriety from its role within the feature film, Hotel Rwanda. As within the film, ...
Read more about Hotel des Mille Collines
Cormoran Lodge
|
100%
|


Set on a steep hill leading down to the shore of Lake Kivu, the new Cormoran Lodge in Kibuye has a small number of wooden cabins, each affording beautiful views over the lake. We last visited Cormoran Lodge in August 2011, almost a year after it opened, and were very impressed...
Read more about Cormoran Lodge
Gorilla Mountain View Lodge
|
100%
|


The newest mid-range hotel in the Volcanoes National Park is the Gorilla Mountain View Lodge. The owners of the lodge are the former owners of the Mountain Gorilla's Nest. The Gorilla Mountain View Lodge has 20 individual cottages constructed out of brick and tile – another ...
Read more about Gorilla Mountain View
Nyungwe Forest Lodge
|
100%
|

Nyungwe Forest Lodge lies on the edge of Rwanda's Nyungwe Rainforest National Park in the South-West of the country. It boasts an impressive view overlooking the forest canopy from a ridge on one side and a tea-plantation on the other. Although the country and its wildlife ...
Read more about Nyungwe Forest Lodge