Ruzizi Tented Lodge is often combined with:
Sort by:
Name


|
% of trips


|
Traveller's rating


Gorilla Mountain View Lodge
|
100%
|


The newest mid-range hotel in the Volcanoes National Park is the Gorilla Mountain View Lodge. The owners of the lodge are the former owners of the Mountain Gorilla's Nest. The Gorilla Mountain View Lodge has 20 individual cottages constructed out of brick and tile. The ...
Read more about Gorilla Mountain View
Nyungwe Forest Lodge
|
75%
|

***STOP PRESS*** Nyungwe Forest Lodge is due to close from February 2017 onwards while it is refurbished. There is currently no time line of when they plan to reopen. Nyungwe Forest Lodge lies on the edge of Rwanda's Nyungwe Rainforest National Park in the South-West of the country...
Read more about Nyungwe Forest Lodge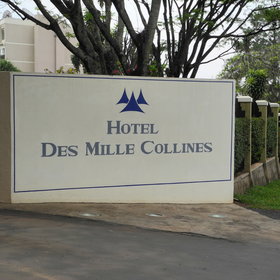 Hotel des Mille Collines
|
50%
|

Hotel des Mille Collines is set in Rwanda's capital city: Kigali. It is a four-star international hotel with 112 rooms, set in large gardens in downtown Kigali. The hotel gained much of its notoriety from its role within the feature film, Hotel Rwanda. As within the film, ...
Read more about Hotel des Mille Collines
Cormoran Lodge
|
50%
|


Set on a steep hill leading down to the shore of Lake Kivu, the new Cormoran Lodge in Kibuye has a small number of wooden cabins, each affording beautiful views over the lake. We last visited Cormoran Lodge in August 2011, almost a year after it opened, and were very impressed...
Read more about Cormoran Lodge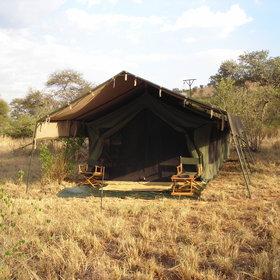 Nomad Serengeti Safari Camp
|
50%
|


Nomad Serengeti Safari Camp is a classic tented mobile camp for up to 14 guests. The camp changes location several times a year, broadly following the wildebeest migration around Tanzania's Serengeti National Park, when hundreds of thousands of animals move through the ecosystem...
Read more about Nomad Serengeti Camp
Kigali Serena Hotel
|
25%
|


Serena Hotels took over the operation of Kigali InterContinental Hotel on 1st February 2007, renaming it the Kigali Serena Hotel. They extensively renovated it into a large up-market hotel with plenty of modern facilities. Located just 10 kilometers from Kigali airport, ...
Read more about Kigali Serena Hotel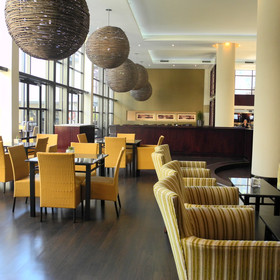 City Lodge OR Tambo
|
25%
|

About 300m from 'International Arrivals' at Johannesburg's OR Tambo International Airport, the City Lodge, which opened in 2010, is a modern hotel with 303 rooms. It's one of two hotels within the immediate airport complex (the other being the InterContinental), making ...
Read more about City Lodge JNB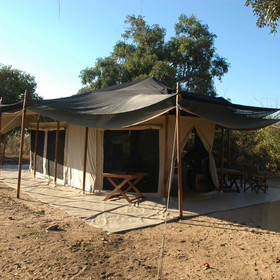 Kigelia Camp
|
25%
|

Set on the banks above the Ifuguru sand river in Ruaha National Park, Kigelia is a tented camp that takes its name from the grove of sausage trees, Kigelia africana, where it nestles. With only six well-positioned tents, the camp aims to blend in with the surrounding bush, ...
Read more about Kigelia Camp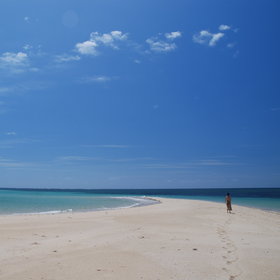 Ibo Island Lodge
|
25%
|


After 18 months of careful restoration work, three grand old mansions overlooking the ocean on Ibo Island have been restored to make the very lovely Ibo Island Lodge. The Expert Africa team visited Ibo Island Lodge several times during its construction phase, and had high hopes even then...
Read more about Ibo Island Lodge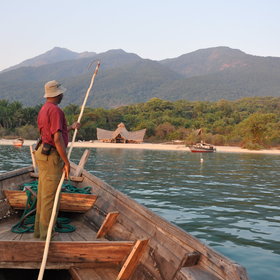 Greystoke Mahale
|
25%
|


Greystoke Mahale is a unique, high-end camp that sits on a white-sand beach overlooking Lake Tanganyika's clear waters inside the remote Mahale Mountains National Park. The lodge is named after the legend of Tarzan and much of the experience here revolves around life in the forest...
Read more about Greystoke Mahale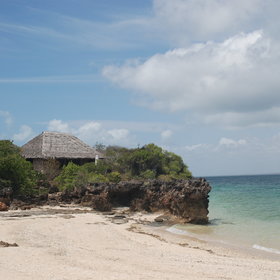 Azura at Quilalea
|
25%
|


Azura at Quilalea is the second luxury Indian Ocean Retreat from the Azura Retreats group. It is bringing Azura's trademark African-chic style to Quilalea Private Island, a private, wholly uninhabited island paradise, with just 9 handcrafted seafront villas, ensuring total ...
Read more about Azura at Quilalea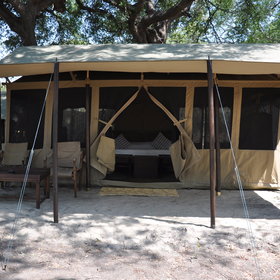 Chada Camp
|
25%
|


Chada Camp is a simple camp occupying a woodland spot on the edge of Chada Plain in the heart of Tanzania's Katavi National Park. It aims to offer guests an authentic safari experience in this remote park 50km east of Lake Tanganyika – and is sometimes known as 'Chada Katavi Camp'...
Read more about Chada Camp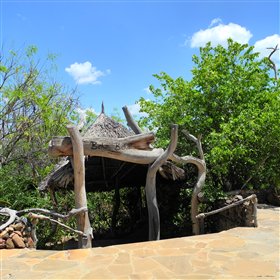 Beho Beho
|
25%
|

Beho Beho has a unique location in the Selous Game Reserve – high on a hill in an area dotted with baobab trees. Indeed, the name Beho Beho means 'breeze', which is apt given its airy location. Its site was first used as early as 1972, and it's not only one of the reserve's ...
Read more about Beho Beho