The Retreat is often combined with:
Sort by:
Name


|
% of trips


|
Traveller's rating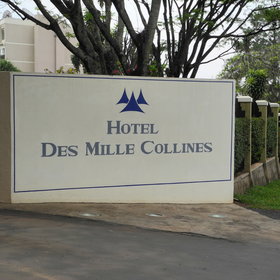 Hotel des Mille Collines
|
50%
|

Set in large gardens in the heart of Kigali, the four-star Hotel des Mille Collines features in the film Hotel Rwanda. As in the film, the hotel attracts a largely business clientele, but its location also makes it a good base for exploring the Rwandan capital. Walking ...
Read more about Hotel des Mille Collines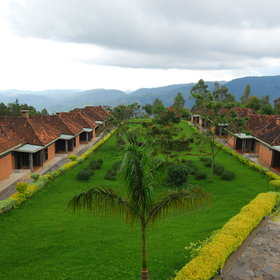 Nyungwe Top View Hill Hotel
|
50%
|


Opened in 2011, the unassuming Nyungwe Top View Hill Hotel is located just five minutes' drive off a main road, on top of a steep hill with views across numerous tea plantations; it has easily the most beautiful views in the Nyungwe Forest area. With its proximity to the ...
Read more about Nyungwe Top View Hill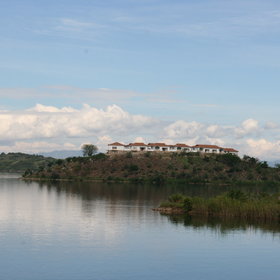 Kivu Lodge
|
50%
|


The newest lodge in the Kibuye area, Kivu Lodge is set in an enviable location on its own private peninsula that juts out into Lake Kivu. Sister-lodge to the Mountain Gorilla View Hotel in Ruhengeri, it has 21 rooms, all with views out across the lake. Kivu Lodge opened in January 2017...
Read more about Kivu Lodge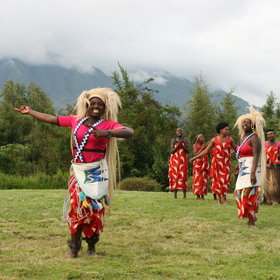 Mountain Gorilla View Lodge
|
50%
|


Mountain Gorilla View Lodge, previously called Gorilla Mountain View Lodge, is located on the slopes of Rwanda's Mount Sabyinyo. A good mid-range hotel set in spacious grounds, it has beautiful views of the surrounding volcanoes and is only a 15-minute drive from the headquarters ...
Read more about Mountain Gorilla View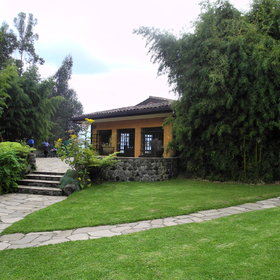 Sabyinyo Silverback Lodge
|
50%
|

Sabyinyo Silverback Lodge is situated in the foothills of the volcanic Virungas Mountains in north-western Rwanda, on the edge of the Parc National des Volcans – known in English as the Volcanoes National Park. It is built at an altitude of 2,515m, with spectacular views ...
Read more about Sabyinyo Silverback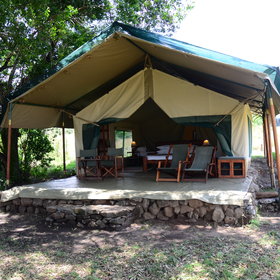 Kicheche Mara
|
50%
|


Kicheche Mara is a relatively small, well-designed and very well run bushcamp in Acacia Valley, stretched out above the Olare Orok stream in Mara North Conservancy. It has just nine tents, with a real bush feel and no fence separating it from the surrounding wildlife. Kicheche ...
Read more about Kicheche Mara
Kimondo Camp
|
50%
|


Kimondo Camp in Tanzania moves location to follow the migration. Between July and October, it is situated in the Lamai Wedge, a small pocket of the Serengeti north of the Mara River and south of the border with Kenya – and is one of the more remote camps in the area. From ...
Read more about Kimondo Camp
Kicheche Laikipia
|
50%
|

With only six tents, Kicheche Laikipia is a small camp offering comfort and quality, one of a handful of properties located in the 360km2 Ol Pejeta Conservancy. It's the most luxurious option in the conservancy, with a wide range of activities, and a lovely location, with ...
Read more about Kicheche Laikipia
Kwihala Camp
|
50%
|


Kwihala is a well-established camp in Ruaha National Park, Tanzania. The camp has recently benefitted from a soft refurbishment, giving it a modern and stylish finish. There is nothing truly permanent about this camp and you won't find any cement or stone. However, the ...
Read more about Kwihala Camp