Useful links featuring Lake Kivu Serena Hotel

Useful links...
We want you to understand more about Lake Kivu Serena Hotel. We're not shy to direct you to their own website as we're confident that a trip there with us will cost you the same or less than booking it any other way, even directly. So follow the links below for more information.
Lake Kivu Serena Hotel
For further details, click through to the homepage of the Lake Kivu Serena Hotel.
Lake Kivu Serena Hotel in the media
We often arrange African trips for top journalists and a few of the resultant articles are online. Pieces written about Lake Kivu Serena Hotel include:
See our articles page for more pieces about our trips and safaris
Lake Kivu Serena Hotel is often combined with:
Sort by:
Name


|
% of trips


|
Traveller's rating


Gorilla Mountain View Lodge
|
100%
|


The newest mid-range hotel in the Volcanoes National Park is the Gorilla Mountain View Lodge. The owners of the lodge are the former owners of the Mountain Gorilla's Nest. The Gorilla Mountain View Lodge has 20 individual cottages constructed out of brick and tile – another ...
Read more about Gorilla Mountain View
Kigali Serena Hotel
|
80%
|


Serena Hotels took over the operation of Kigali InterContinental Hotel on 1st February 2007, renaming it the Kigali Serena Hotel. They extensively renovated it into a large up-market hotel with plenty of modern facilities. Located just 10 kilometers from Kigali airport, ...
Read more about Kigali Serena Hotel
Nyungwe Forest Lodge
|
80%
|

Nyungwe Forest Lodge lies on the edge of Rwanda's Nyungwe Rainforest National Park in the South-West of the country. It boasts an impressive view overlooking the forest canopy from a ridge on one side and a tea-plantation on the other. Although the country and its wildlife ...
Read more about Nyungwe Forest Lodge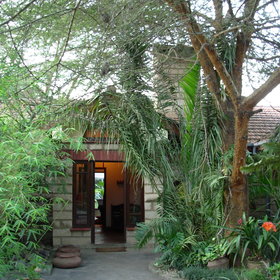 Macushla House
|
40%
|


Macushla House is a converted home situated in the leafy, quiet Langata area of southwest Nairobi. This residential suburb is about 18km from downtown Nairobi and 30km from the international airport. Because Macushla House is owner-managed, it has a very personal and intimate feel to it...
Read more about Macushla House
Cormoran Lodge
|
20%
|


Set on a steep hill leading down to the shore of Lake Kivu, the new Cormoran Lodge in Kibuye has a small number of wooden cabins, each affording beautiful views over the lake. We last visited Cormoran Lodge in August 2011, almost a year after it opened, and were very impressed...
Read more about Cormoran Lodge
Umubano Kigali Hotel
|
20%
|


Novotel Kigali Umubano was taken over a couple of years ago and is now known as the Umubano Kigali Hotel. It is situated in the embassy district of Kigali, about 5km from the centre of town and is a quite base for any stay in this vibrant city. We are currently in the process ...
Read more about Umubano Kigali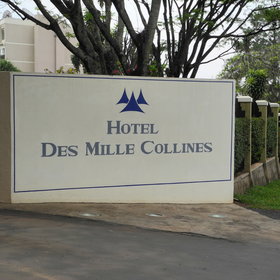 Hotel des Mille Collines
|
20%
|

Hotel des Mille Collines is set in Rwanda's capital city: Kigali. It is a four-star international hotel with 112 rooms, set in large gardens in downtown Kigali. The hotel gained much of its notoriety from its role within the feature film, Hotel Rwanda. As within the film, ...
Read more about Hotel des Mille Collines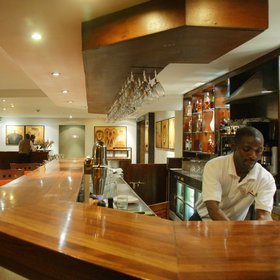 Ole-Sereni
|
20%
|


Opened in 2009, the Ole-Sereni is the closest Nairobi has to an airport hotel, though its brand-new neighbour, the Eka Hotel, seems likely to challenge it. The building, which formerly housed the US Embassy, borders the fence that runs along the north side of Nairobi National ...
Read more about Ole-Sereni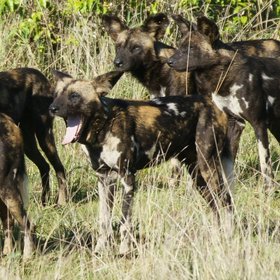 Sosian
|
20%
|

First built in the 1940s, then abandoned during the 1990s, Sosian was completely restored as a riding and game-viewing base in 2002. It's still a working cattle ranch, too, with a 700-head herd of Boran cattle. The main building is an Argentine estancia-style ranch house ...
Read more about Sosian