Gorillas and Mara Safari: costs
Include:
Starts/ends:
Kigali / Nairobi
Stays at:
Cost bands
Departing on or after
Trip cost
1-Jan-2018
US$9,000
6-Jan-2018
US$9,000
1-Feb-2018
US$9,000
1-Mar-2018
US$9,000
1-Jun-2018
US$8,953
1-Jul-2018
US$10,022
11-Jul-2018
US$10,022
1-Aug-2018
US$10,438
19-Aug-2018
US$10,438
1-Sep-2018
US$10,022
1-Oct-2018
US$10,022
1-Nov-2018
US$8,953
1-Dec-2018
US$8,953
12-Dec-2018
US$9,209
20-Dec-2018
US$10,022
Notes
Rekero Camp is closed for April and May.
In May 2017 the gorilla-trekking permits doubled in cost to USD$1,500. These increases have been included in the costs shown here.
It is worth noting that the gorilla treks can be strenuous, but they are taken at a slow pace – the hike could be anything from 50 minutes to 6 or 7 hours depending on which gorilla family you visit.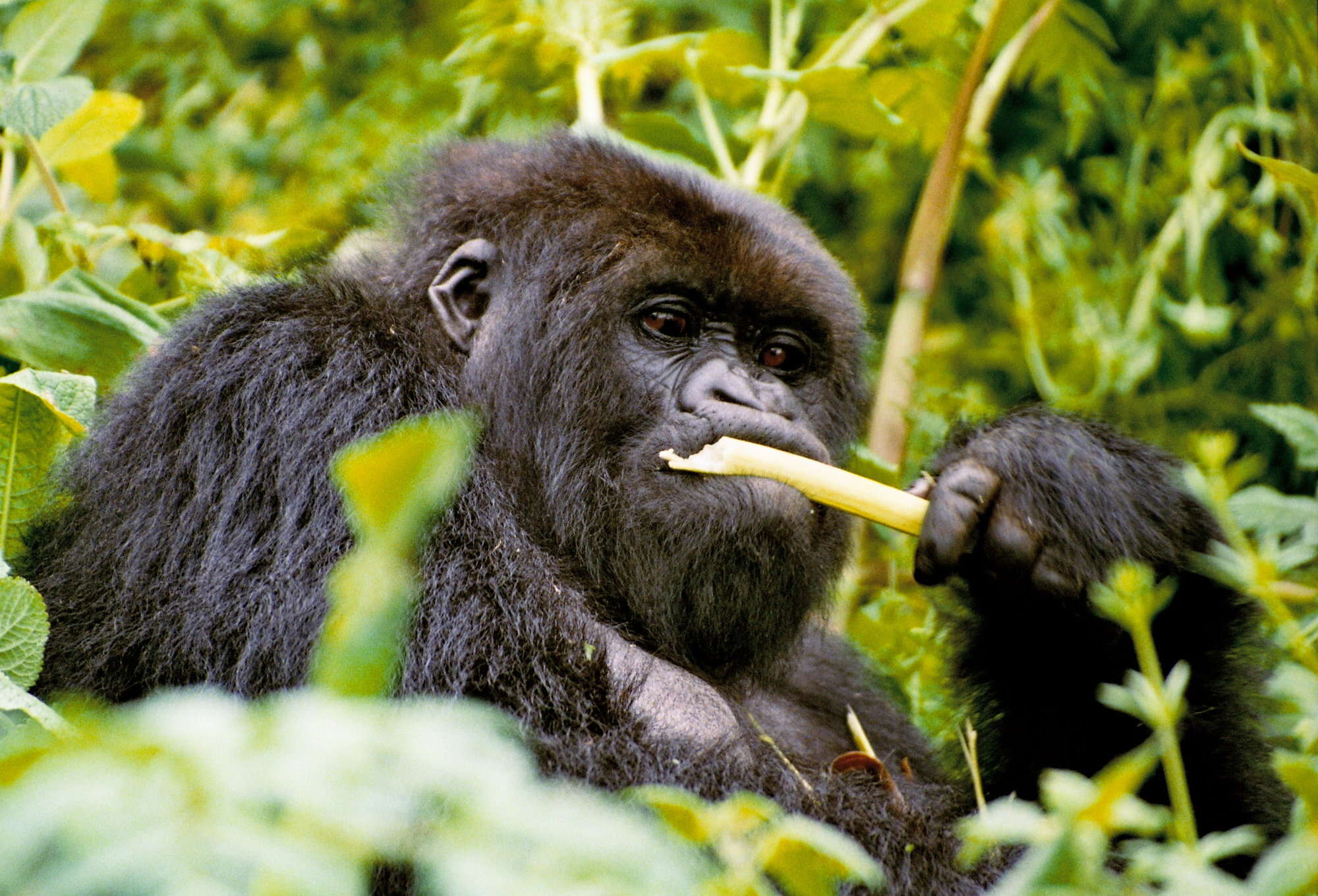 This safari includes
All in country transfers.
A private guide and 4WD vehicle for the duration of your safari in Rwanda.
Permits for two mornings tracking gorillas and one morning to follow golden monkeys in Volcanoes National Park.
Current park fees for Volcanoes National Park and the Maasai Mara.
A comprehensive pack of information covering the places that you'll be visiting.
Meals at Gorilla Mountain View Lodge and Rekero Camp.
Most drinks at Rekero Camp including all soft drinks, tea and coffee, house wines and local beers and spirits.
Laundry at Rekero Camp.
A complimentary copy of Rwanda: the Bradt Travel Guide.
This safari excludes
International flights including those between Kigali and Nairobi.
Laundry and drinks in Rwanda.
Entry visa for Kenya and Rwanda.
Tips and gratuities, which are optional.