Useful links featuring Denis Island Lodge

Download a PDF...
To read what we say in our brochure, click on the link to download the brochure section including Denis Island Lodge. To save a copy onto your computer, right-click on the link and select 'Save Target as...'.
Useful links...
We want you to understand more about Denis Island Lodge. We're not shy to direct you to their own website as we're confident that a trip there with us will cost you the same or less than booking it any other way, even directly. So follow the links below for more information.
Direct website for Denis Island
For more information on Denis Island, please click here.
Denis Island Lodge is often combined with:
Sort by:
Name


|
% of trips


|
Traveller's rating


Anse Soleil Beachcomber
|
50%
|


In southwest Mahé, Anse Soleil Beachcomber is located at the foot of a steep, winding road, flanked on either side by massive bamboo clumps and exotic palms. A laid-back family-run hideaway with a picture-perfect crescent of sandy beach, it's perennially popular for its ...
Read more about Anse Soleil
Hilton Northolme Resort & Spa
|
25%
|

Situated at the Glacis end of Beau Vallon Beach, the five star Hilton Seychelles Northolme Resort and Spa is perched on a hillside with panoramic views of the sweeping bay beyond. One of the first hotels in the Seychelles (it was built after WWI), it has been completely ...
Read more about Hilton Northolme
Hotel L'Ocean
|
25%
|

On La Digue's northern headland, Hotel L'Ocean is a funky little establishment filled with all sorts of curiosities. Fabulous marine mosaic murals adorn the walls (including a particularly spectacular lionfish), buxom mermaid statues are dotted around the garden and an ...
Read more about Hotel L'Ocean
Acajou Hotel
|
25%
|


Please note: Acajou is closed for renovations from 1st November 2013 to 1st November 2014. Please ask us for the latest information. Acajou Hotel is located alongside Praslin's stunning Anse Volbert beach (often known as Cote d'Or) on the north-east coast of Praslin Island...
Read more about Acajou Hotel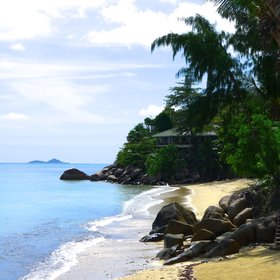 Coco de Mer Hotel
|
25%
|


Stretching along an extensive 1.8km of coastline at Anse Bois de Rose, in the quiet southwest, you will find the family-friendly Coco de Mer Hotel and its affiliated sibling, Black Parrot Suites. The resort is perched on the hillside, not far up from the beach and sea ...
Read more about Coco de Mer Hotel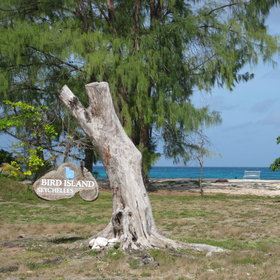 Bird Island Lodge
|
25%
|


Bird Island Lodge is the only place to stay on Bird Island, the northernmost island in the Seychelles archipelago. This low-rise coralline paradise, about 60 miles from Mahe, has striking sandy beaches bordered by beautifuly turquoise seas, but these are not the primary ...
Read more about Bird Island Lodge
Le Duc de Praslin
|
25%
|


Separated from the stunning sands of Praslin's beautiful Cote d'Or by a row of low buildings and a quiet lane, Le Duc de Praslin underwent a major refurbishment in 2008, emerging with some lovely public areas and very stylish accommodation options. This is also where you'll ...
Read more about Le Duc de Praslin