Chateau St Cloud is often combined with:
Sort by:
Name


|
% of trips


|
Traveller's rating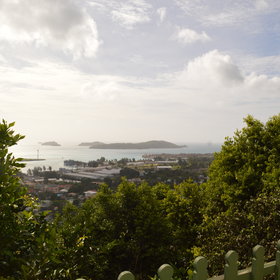 Le Sans Souci
|
100%
|


Reached via a mountain road which winds through the tropical vegetation, Le Sans Souci Guest House stands high on the mountain slopes overlooking Victoria port and the neighbouring islands of St Anne Marine National Park. Set amongst tropical mountain gardens, this gem ...
Read more about Le Sans Souci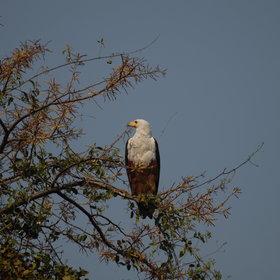 Musekese Camp
|
100%
|


Previously, Musekese Camp was a simple bush camp located on the edge of a floodplain near to the Kafue River. After significant renovations in 2016, the camp has shifted to an area of the Kafue National Park the owners call 'Eden', situated in an area of mature riverine ...
Read more about Musekese Camp
Indian Ocean Lodge
|
50%
|

The Seychellois owned and run Indian Ocean Lodge is a good-value, small family-friendly hotel situated on the sandy beach at Grande Anse, on the outskirts of the village of the same name. Dotted around the gardens, either side of the central building, there are eight, ...
Read more about Indian Ocean Lodge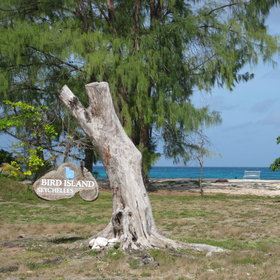 Bird Island Lodge
|
50%
|


Bird Island Lodge is the only place to stay on Bird Island, the northernmost island in the Seychelles archipelago. This low-rise coralline paradise, about 60 miles from Mahe, has striking sandy beaches bordered by beautifuly turquoise seas, but these are not the primary ...
Read more about Bird Island Lodge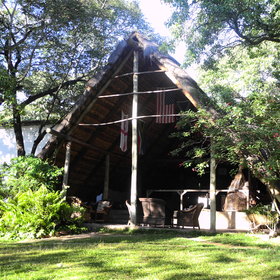 Pioneer Camp
|
50%
|


Pioneer Camp is situated just outside Lusaka, twenty minutes from the international airport - and this location is key to why we sometimes recommend it. If you have an early morning flight out of Lusaka, then spending your last night here might make sense. It's in a fairly ...
Read more about Pioneer Camp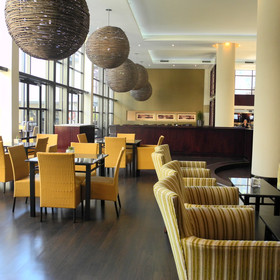 City Lodge OR Tambo
|
50%
|

About 300m from 'International Arrivals' at Johannesburg's OR Tambo International Airport, the City Lodge, which opened in 2010, is a modern hotel with 303 rooms. It's one of two hotels within the immediate airport complex (the other being the InterContinental), making ...
Read more about City Lodge JNB
Lion Camp
|
50%
|

Lion Camp is located in the remote north of South Luangwa National Park, a three hour drive from Mfuwe Airport. The camp was closed throughout 2017 for a complete redevelopment, and is due to reopen in May 2018. We hope to see the new camp once it opens, but in the meantime ...
Read more about Lion Camp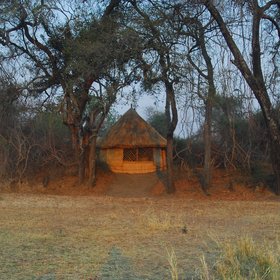 Crocodile Bushcamp
|
50%
|


The tiny and stylishly rustic Crocodile Bushcamp – also known as Crocodile River Camp – is one half of a pair of bushcamps, known as Chikoko Trails Camps, that occupy a remote walking-only section of Zambia's South Luangwa National Park. Made of reed and thatch, and rebuilt ...
Read more about Crocodile Bushcamp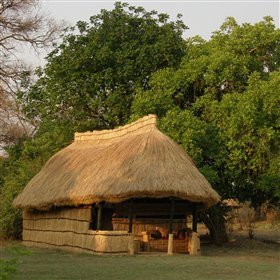 Tafika
|
50%
|

Home to John and Carol Coppinger, the founders of Remote Africa Safaris, Tafika is a small and apparently fairly rustic camp on the banks of the Luangwa River, in Zambia's South Luangwa National Park. Its location on the northern side of the beautiful Nsefu Sector makes ...
Read more about Tafika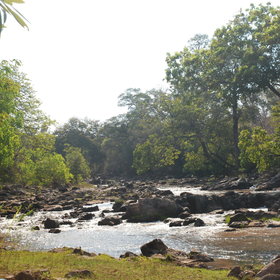 Mwaleshi Camp
|
50%
|

Located in the remote, walking-only area of the North Luangwa National Park, Mwaleshi Camp is a rustic, unpretentious, little safari camp. It stands beside the crystal-clear Mwaleshi River, 10km from its confluence with the main Luangwa River, in a wilderness area renowned ...
Read more about Mwaleshi Camp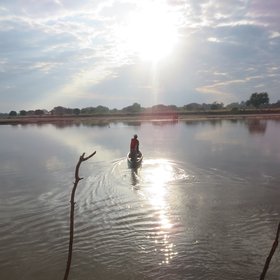 Chikoko Tree Camp
|
50%
|


Chikoko Tree Camp is an exceptionally small, intimate and rustic bushcamp that overlooks the seasonal Chikoko River – a scenic, winding channel lined by shady ebony trees. It is set in a remote area of Zambia's South Luangwa National Park that is exclusive to walking safaris; ...
Read more about Chikoko Tree Camp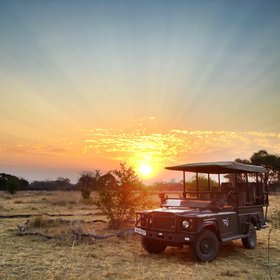 Ntemwa Busanga Camp
|
50%
|


Located in the north of Kafue National Park, Ntemwa Busanga Camp is a simple property that makes use of a mobile camp pitched at the southern end of the Busanga Plains. This small and incredibly personal camp is run by Jeffery & McKeith Safaris between July and October, ...
Read more about Ntemwa Busanga Camp