Useful links featuring Le Domaine d'Orangeraie

Useful links...
We want you to understand more about Le Domaine d'Orangeraie. We're not shy to direct you to their own website as we're confident that a trip there with us will cost you the same or less than booking it any other way, even directly. So follow the links below for more information.
Domaine homepage
Smart site that's a little light on info - but it's worth clicking on the pictures at the bottom of several pages for larger views of them.
Domaine d'Orangeraie is often combined with:
Sort by:
Name


|
% of trips


|
Traveller's rating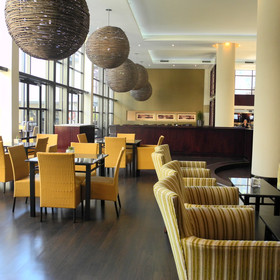 City Lodge OR Tambo
|
100%
|

About 300m from 'International Arrivals' at Johannesburg's OR Tambo International Airport, the City Lodge, which opened in 2010, is a modern hotel with 303 rooms. It's one of two hotels within the immediate airport complex (the other being the InterContinental), making ...
Read more about City Lodge JNB
Le Jardin des Palmes
|
33%
|

Le Jardin des Palmes is located in the south-west of Mahé, only 10 miles from the airport. Set in lush tropical vegetation high above the sweeping curve of Anse à la Mouche bay, it is a small characterful hotel with a strong French vibe and stunning sea views. Although ...
Read more about Le Jardin des Palmes
Anse Soleil Beachcomber
|
33%
|


In south-west Mahé, Anse Soleil Beachcomber lies at the foot of a steep, winding road, flanked on either side by massive clumps of bamboo and exotic palms. A laid-back family-run hideaway with a picture-perfect crescent of sandy beach, it's perennially popular for its casual ...
Read more about Anse Soleil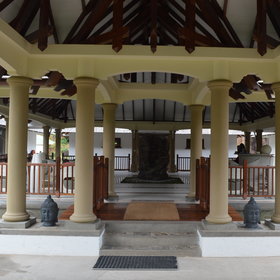 La Reserve
|
33%
|


Situated on the north-eastern side of Praslin, Le Domaine de La Réserve is right on the beach in the calm bay of Anse Petite Cour. It's a four-star property with Seychellois owners and, refreshingly, is not part of a big chain. While in a cove that feels very private, the ...
Read more about La Reserve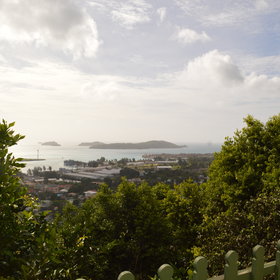 Le Sans Souci
|
33%
|


Reached via a mountain road which winds through the tropical vegetation, Le Sans Souci Guest House stands high on the mountain slopes overlooking Victoria port and the neighbouring islands of St Anne Marine National Park. Set amongst tropical mountain gardens, this gem ...
Read more about Le Sans Souci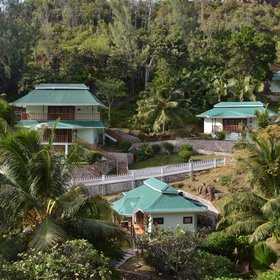 Hotel L'Archipel
|
33%
|


At the end of the sandy sweep of the Côte d'Or on Praslin's north-east shore, and above the secluded beach of Anse Gouvernement, Hotel L'Archipel is an old-school hotel reminiscent of the island's colonial past. Built in 1987 by its Seychellois owner, Louis D'Offay, the ...
Read more about Hotel L'Archipel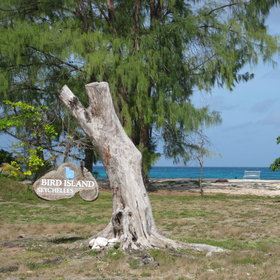 Bird Island Lodge
|
33%
|


Bird Island Lodge is the only place to stay on Bird Island, the northernmost island in the Seychelles archipelago. This low-rise coralline paradise, about 60 miles from Mahe, has striking sandy beaches bordered by beautifuly turquoise seas, but these are not the primary ...
Read more about Bird Island Lodge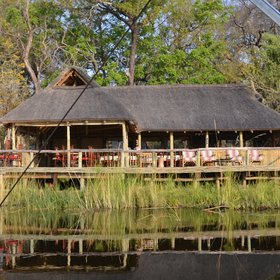 Xakanaxa
|
33%
|


In the north east of the public area of Moremi Game Reserve, Xakanaxa is a traditional-style camp located in one of the most beautiful areas of the Okavango Delta. The whole camp is shaded by Kigelia and leadwood trees overlooking the Xakanaxa Lagoon. The game viewing in ...
Read more about Xakanaxa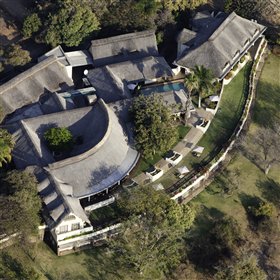 Ilala Lodge
|
33%
|

In a convenient location just ten minutes' walk from the Zimbabwe side of the famous Victoria Falls, and even closer to the centre of Victoria Falls town, Ilala Lodge offers good-quality, affordable accommodation furnished in a comfortable colonial style. When we last ...
Read more about Ilala Lodge
Kwara Camp
|
33%
|


Situated on a forested island, and shaded by large trees overlooking floodplains and a seasonal lagoon in the Okavango Delta, Kwara Camp has the style of a fairly traditional safari camp. It offers its guests year-round land and water activities: big-game-viewing plus ...
Read more about Kwara Camp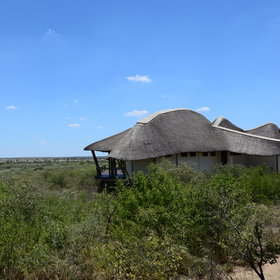 Tau Pan Camp
|
33%
|


The first permanent camp to open inside the Central Kalahari Game Reserve (CKGR) – and still one of only two within the reserve – Tau Pan sits on a low sand ridge with commanding views over the surrounding plains to Tau Pan itself, and beyond. At around 52,800km2, the ...
Read more about Tau Pan Camp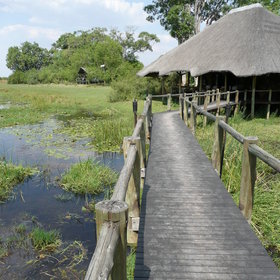 Lebala Camp
|
33%
|


In the extreme north of Botswana, the stylish Lebala Camp stands in lush, open grasslands in the south of the private Kwando Reserve. This vast reserve is a largely dry wildlife area with a reputation as a top African safari destination for big game – focusing especially on the predators...
Read more about Lebala Camp