Useful links featuring Clef des Iles

Download a PDF...
To read what we say in our brochure, click on the link to download the brochure section including Clef des Iles. To save a copy onto your computer, right-click on the link and select 'Save Target as...'.
Useful links...
We want you to understand more about Clef des Iles. We're not shy to direct you to their own website as we're confident that a trip there with us will cost you the same or less than booking it any other way, even directly. So follow the links below for more information.
Homepage of Clef des Iles
Click here for more information and pictures of Clef des Iles.
Clef des Iles is often combined with:
Sort by:
Name


|
% of trips


|
Traveller's rating


Les Villas D'Or
|
57%
|


Les Villas D'Or are situated at the eastern end of Anse Volbert on the northern coast of Praslin Island, away from the busiest section of the beach. It is a haven of peace and quiet, and the beautiful sand and azure-blue sea are just a few footsteps away. LLes Villas D'Or ...
Read more about Les Villas D'Or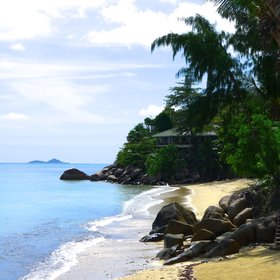 Coco de Mer Hotel
|
43%
|


Stretching along an extensive 1.8km of coastline at Anse Bois de Rose, in the quiet southwest, you will find the family-friendly Coco de Mer Hotel and its affiliated sibling, Black Parrot Suites. The resort is perched on the hillside, not far up from the beach and sea ...
Read more about Coco de Mer Hotel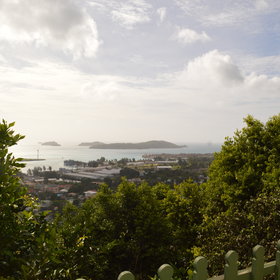 Le Sans Souci
|
14%
|


Reached via a mountain road which winds through the tropical vegetation, Le Sans Souci Guest House stands high on the mountain slopes overlooking Victoria port and the neighbouring islands of St Anne Marine National Park. Set amongst tropical mountain gardens, this gem ...
Read more about Le Sans Souci
Paradise Sun
|
14%
|


Set in beautifully lush gardens at the western end of Praslin's famous 3km-long Cote d'Or beach, on the edge of Anse Volbert, Paradise Sun is a relatively large but smart and family-friendly resort. The 80 rooms at Paradise Sun are in attractive, mainly two-storey Creole-style ...
Read more about Paradise Sun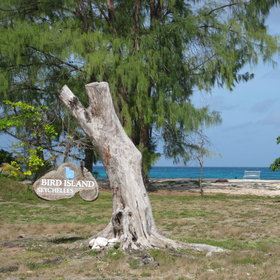 Bird Island Lodge
|
14%
|


Bird Island Lodge is the only place to stay on Bird Island, the northernmost island in the Seychelles archipelago. This low-rise coralline paradise, about 60 miles from Mahe, has striking sandy beaches bordered by beautifuly turquoise seas, but these are not the primary ...
Read more about Bird Island Lodge
Fleur de Lys
|
14%
|


Almost 20 years ago, Scotsman Ron Henry and his Seychellois wife, Mary, returned from London to her home on La Digue. Here, they established their immaculate little self-catering complex, Fleur de Lys, which has just eight carefully crafted island bungalows. Well-spaced ...
Read more about Fleur de Lys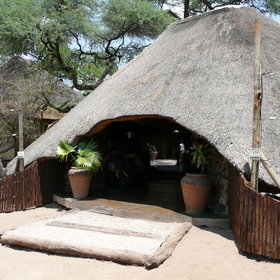 Elephant Valley Lodge
|
14%
|


Elephant Valley Lodge stands in the heart of the Kasane Forest Reserve, south-east of Kasane. The lodge's main draw is its lovely setting and its waterhole, which can be viewed from the lodge itself and some of the tented chalets, or from the hide built right next to it...
Read more about Elephant Valley Lodge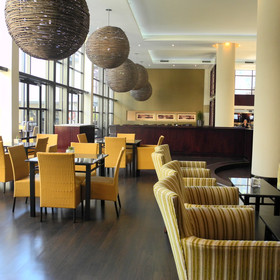 City Lodge OR Tambo
|
14%
|

About 300m from 'International Arrivals' at Johannesburg's OR Tambo International Airport, the City Lodge, which opened in 2010, is a modern hotel with 303 rooms. It's one of two hotels within the immediate airport complex (the other being the InterContinental), making ...
Read more about City Lodge JNB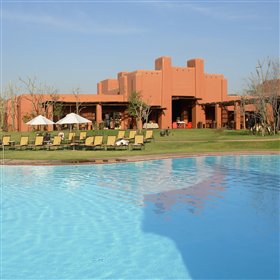 Avani Victoria Falls
|
14%
|

Opened in 2001, the 3-star Avani Victoria Falls Resort (formerly known as the Zambezi Sun) is a sprawling resort hotel with an informal atmosphere, and a colourful, fun design throughout. The closest hotel to the Victoria Falls, it's really all about the location as you're ...
Read more about Avani Victoria Falls
Kwara Camp
|
14%
|


Situated on a forested island, and shaded by large trees overlooking floodplains and a seasonal lagoon in the Okavango Delta, Kwara Camp has the style of a fairly traditional safari camp. It offers its guests year-round land and water activities: big-game-viewing plus ...
Read more about Kwara Camp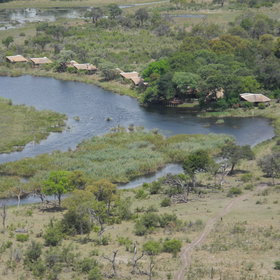 Lagoon Camp
|
14%
|

Set in the north of Botswana's vast Kwando Concession, the relaxed Lagoon Camp was completely renovated at the beginning of 2011. It is shaded by trees on the banks of the Kwando River, where a band of lush riverine forest is interspersed with open plains. The wildlife ...
Read more about Lagoon Camp