Useful links featuring Constance Ephelia Resort

Useful links...
We want you to understand more about Constance Ephelia Resort. We're not shy to direct you to their own website as we're confident that a trip there with us will cost you the same or less than booking it any other way, even directly. So follow the links below for more information.
Homepage of Ephelia Resort
Click here for more information and pictures of the new Constance Ephelia Resort.
Ephelia Resort is often combined with:
Sort by:
Name


|
% of trips


|
Traveller's rating


Paradise Sun
|
40%
|


Set in beautifully lush gardens at the western end of Praslin's famous 3km-long Cote d'Or beach, on the edge of Anse Volbert, Paradise Sun is a relatively large but smart and family-friendly resort. The 80 rooms at Paradise Sun are in attractive, mainly two-storey Creole-style ...
Read more about Paradise Sun
Hilton Northolme Resort & Spa
|
20%
|

Situated at the Glacis end of Beau Vallon Beach, the five star Hilton Seychelles Northolme Resort and Spa is perched on a hillside with panoramic views of the sweeping bay beyond. One of the first hotels in the Seychelles (it was built after WWI), it has been completely ...
Read more about Hilton Northolme
La Digue Island Lodge
|
20%
|

The expansive resort of La Digue Island Lodge is strung along a beautiful sandy stretch of Anse Reunion beach, on the western coast of La Digue. Set in manicured tropical gardens, the range of accommodation options and facilities make it a good bet for both families and couples...
Read more about La Digue Island Lodge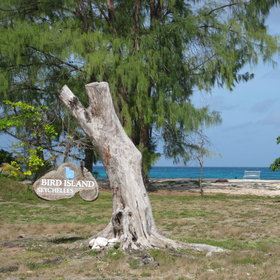 Bird Island Lodge
|
20%
|


Bird Island Lodge is the only place to stay on Bird Island, the northernmost island in the Seychelles archipelago. This low-rise coralline paradise, about 60 miles from Mahe, has striking sandy beaches bordered by beautifuly turquoise seas, but these are not the primary ...
Read more about Bird Island Lodge
Constance Lemuria Resort
|
20%
|

Part of the small Indian Ocean hotel group, Constance, and a member of Relais & Chateaux, Constance Lemuria Resort is a large, luxury complex on Praslin's unspoilt north-west coast. Opened in December 1999, Lemuria has grown in reputation and remains one of Praslin's flagship ...
Read more about Lemuria Resort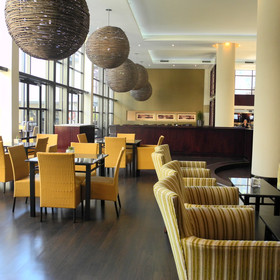 City Lodge OR Tambo
|
20%
|

About 300m from 'International Arrivals' at Johannesburg's OR Tambo International Airport, the City Lodge, which opened in 2010, is a modern hotel with 303 rooms. It's one of two hotels within the immediate airport complex (the other being the InterContinental), making ...
Read more about City Lodge JNB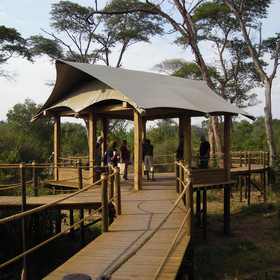 Toka Leya Camp
|
20%
|


The brand new Toka Leya Camp opened in May 2008 – and it's beautiful! Toka Leya Camp is named after the local Toka Leya people, who inhabited this area near Livingstone for centuries even before David Livingstone arrived here. It's been built and run by Wilderness Safaris, ...
Read more about Toka Leya Camp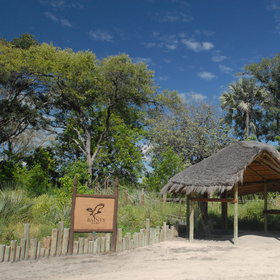 Baines' Camp
|
20%
|


Baines' Camp was built in 2005 in a beautiful area of Botswana's Okavango Delta: neighbouring the Moremi Game Reserve and facing the Boro River, one of the Delta's main arteries. Named after the famed Victorian explorer and artist, Thomas Baines, the camp is notable for ...
Read more about Baines' Camp
Tau Pan Camp
|
20%
|


The first permanent camp to open inside the Central Kalahari Game Reserve (CKGR) – and still one of only two within the reserve – Tau Pan sits on a low sand ridge with commanding views over the surrounding plains to Tau Pan itself, and beyond. At around 52,800km2, the ...
Read more about Tau Pan Camp
Little Kwara
|
20%
|


North of Botswana's Moremi Game Reserve, Little Kwara lies within the 1,750km2 private Kwara Reserve, where the diversity of the environments is reflected in both the wide range of activities possible – both land and water year-round – and the big game found here. It's ...
Read more about Little Kwara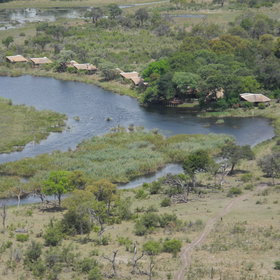 Lagoon Camp
|
20%
|

Set in the north of Botswana's vast Kwando Concession, the relaxed Lagoon Camp was completely renovated at the beginning of 2011. It is shaded by trees on the banks of the Kwando River, where a band of lush riverine forest is interspersed with open plains. The wildlife ...
Read more about Lagoon Camp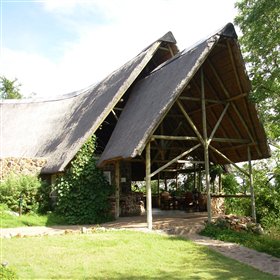 Muchenje Safari Lodge
|
20%
|


Located in the Chobe Forest Reserve, to the west of Chobe National Park and about 50km from Kasane, Muchenje Safari Lodge sits high on an escarpment overlooking a seasonal floodplain and onwards to the river in the distance. The lodge has a down-to-earth feel, and has the ...
Read more about Muchenje Safari Lodge