Useful links featuring Le Sans Souci

Download a PDF...
To read what we say in our brochure, click on the link to download the brochure section including Le Sans Souci. To save a copy onto your computer, right-click on the link and select 'Save Target as...'.
Useful links...
We want you to understand more about Le Sans Souci. We're not shy to direct you to their own website as we're confident that a trip there with us will cost you the same or less than booking it any other way, even directly. So follow the links below for more information.
Sans Souci's own site
Written in French - but still worth a glance, even if you are unable to read the language!
Le Sans Souci is often combined with:
Sort by:
Name


|
% of trips


|
Traveller's rating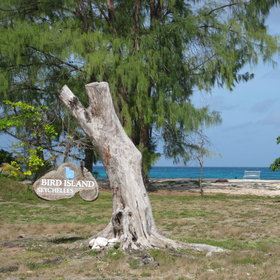 Bird Island Lodge
|
44%
|


Bird Island Lodge is the only place to stay on Bird Island, the northernmost island in the Seychelles archipelago. This low-rise coralline paradise, about 60 miles from Mahe, has striking sandy beaches bordered by beautifuly turquoise seas, but these are not the primary ...
Read more about Bird Island Lodge
Acajou Hotel
|
22%
|


Acajou Beach Resort lies alongside the stunning Anse Volbert beach (often known as Cote d'Or), on the north-east coast of Praslin Island. Re-opened in November 2014 following major renovations, the hotel sits in a well-kept tropical garden of hibiscus, frangipani, takamaka ...
Read more about Acajou Hotel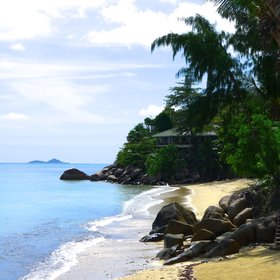 Coco de Mer Hotel
|
22%
|


Stretching along an extensive 1.8km of coastline at Anse Bois de Rose, in the quiet southwest, you will find the family-friendly Coco de Mer Hotel and its affiliated sibling, Black Parrot Suites. The resort is perched on the hillside, not far up from the beach and sea ...
Read more about Coco de Mer Hotel
Anse Soleil Beachcomber
|
11%
|


In south-west Mahé, Anse Soleil Beachcomber lies at the foot of a steep, winding road, flanked on either side by massive clumps of bamboo and exotic palms. A laid-back family-run hideaway with a picture-perfect crescent of sandy beach, it's perennially popular for its casual ...
Read more about Anse Soleil
Clef des Iles
|
11%
|

Clef des Iles is a relaxed self-catering property situated right on the beach of the lovely Beau Vallon Bay, in the north of Mahé Island. This property features four two bedroom duplex flats built in one single block on the sand - each duplex is spacious ranging from 105-125 ...
Read more about Clef des Iles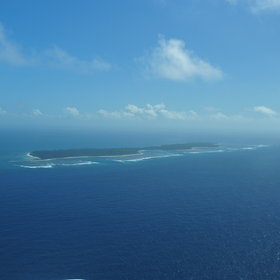 Desroches Island Resort
|
11%

Desroches Island Resort is a colonial-styled retreat in a far-flung corner of the Seychelles. With a distinctly European air, contemporary feel, good range of activities and excellent food, it's a justifyably popular spot. Following an extensive construction program in ...
Read more about Desroches Island Resort
Chateau St Cloud
|
11%
|

Chateau St Cloud lies in the quiet, lush centre of La Digue Island, at the foot of its tallest peak: Belle Vue, or Eagle's Nest Mountain. The location may lack beach frontage but it is a mere ten minutes' walk from the coast and is far from lacking in scenic attraction...
Read more about Chateau St Cloud
Indian Ocean Lodge
|
11%
|

The Seychellois owned and run Indian Ocean Lodge is a good-value, small family-friendly hotel situated on the sandy beach at Grande Anse, on the outskirts of the village of the same name. Dotted around the gardens, either side of the central building, there are eight, ...
Read more about Indian Ocean Lodge
Cap Jean Marie Chalets
|
11%
|

Cap Jean Marie Chalets are situated at the northwestern tip of Praslin Island, and are fronted by Anse Kerlan, a lovely quiet white sandy spot edged with white sand and edged with palm and takamaka trees. Cousine Island can be seen from the shore and the chalets back onto ...
Read more about Cap Jean Marie Chalets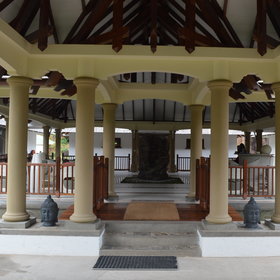 La Reserve
|
11%
|


Situated on the north-eastern side of Praslin, Le Domaine de La Réserve is right on the beach in the calm bay of Anse Petite Cour. It's a four-star property with Seychellois owners and, refreshingly, is not part of a big chain. While in a cove that feels very private, the ...
Read more about La Reserve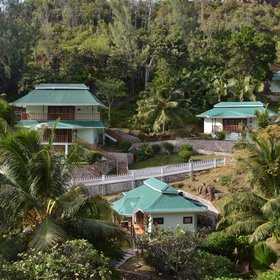 Hotel L'Archipel
|
11%
|


At the end of the sandy sweep of the Côte d'Or on Praslin's north-east shore, and above the secluded beach of Anse Gouvernement, Hotel L'Archipel is an old-school hotel reminiscent of the island's colonial past. Built in 1987 by its Seychellois owner, Louis D'Offay, the ...
Read more about Hotel L'Archipel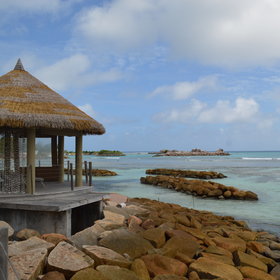 Le Domaine d'Orangeraie
|
11%
|


Le Domaine de l'Orangeraie, La Digue's most stylish accommodation, is an Eastern-influenced hotel just north of the tiny La Passe harbour. Set in immaculate tropical gardens, its 63 villas offer island chic rarely found in this simple island community. Spread out across ...
Read more about Domaine d'Orangeraie
Le Chateau de Feuilles
|
11%
|


Perched on the edge of a craggy coastal hilltop at Pointe Cabriz, Praslin's easternmost point, Le Château de Feuilles is without question the island's premier boutique hotel. Here, south of France chic meets natural safari style in a simply stunning setting. Panoramic views ...
Read more about Le Chateau de Feuilles