Useful links featuring Le Sans Souci
Useful links...
We want you to understand more about Le Sans Souci. We're not shy to direct you to their own website as we're confident that a trip there with us will cost you the same or less than booking it any other way, even directly. So follow the links below for more information.
Sans Souci's own site
Written in French - but still worth a glance, even if you are unable to read the language!
Le Sans Souci is often combined with:
Sort by:
Name


|
% of trips


|
Traveller's rating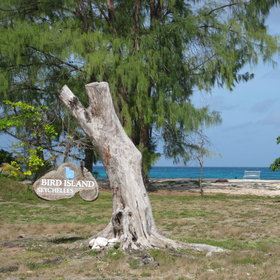 Bird Island Lodge
|
50%
|


Bird Island Lodge is the only place to stay on Bird Island, the northernmost island in the Seychelles archipelago. This low-rise coralline paradise, about 60 miles from Mahe, has striking sandy beaches bordered by beautifuly turquoise seas, but these are not the primary ...
Read more about Bird Island Lodge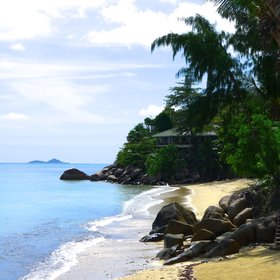 Coco de Mer Hotel
|
21%
|


Stretching along an extensive 1.8km of coastline at Anse Bois de Rose, in the quiet southwest, you will find the family-friendly Coco de Mer Hotel and its affiliated sibling, Black Parrot Suites. The resort is perched on the hillside, not far up from the beach and sea ...
Read more about Coco de Mer Hotel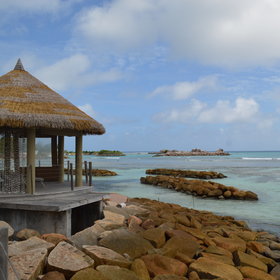 Le Domaine d'Orangeraie
|
14%
|


Le Domaine de l'Orangeraie, La Digue's most stylish accommodation, is an Eastern-influenced hotel just north of the tiny La Passe harbour. Set in immaculate tropical gardens, its 63 villas offer island chic rarely found in this simple island community. Spread out across ...
Read more about Domaine d'Orangeraie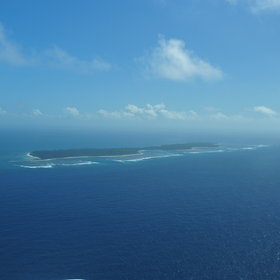 Four Seasons Desroches Island
|
7%

Four Seasons Resort Seychelles at Desroches Island is a colonial-styled retreat in a far-flung corner of the archipelago. With a distinctly European air, contemporary feel, good range of activities and excellent food, it's a justifiably popular spot. Following an extensive ...
Read more about Four Seasons Desroches Island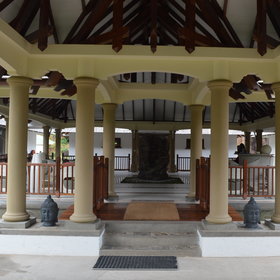 La Reserve
|
7%
|


Situated on the north-eastern side of Praslin, Le Domaine de La Réserve is right on the beach in the calm bay of Anse Petite Cour. It's a four-star property with Seychellois owners and, refreshingly, is not part of a big chain. While in a cove that feels very private, the ...
Read more about La Reserve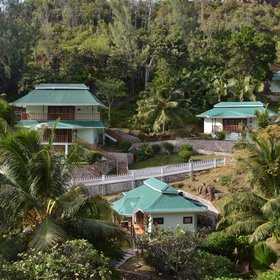 Hotel L'Archipel
|
7%
|


At the end of the sandy sweep of the Côte d'Or on Praslin's north-east shore, and above the secluded beach of Anse Gouvernement, Hotel L'Archipel is an old-school hotel reminiscent of the island's colonial past. Built in 1987 by its Seychellois owner, Louis D'Offay, the ...
Read more about Hotel L'Archipel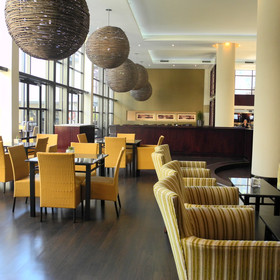 City Lodge OR Tambo
|
7%
|

About 300m from 'International Arrivals' at Johannesburg's O. R. Tambo International Airport, the City Lodge, which opened in 2010, is a modern hotel with 303 rooms. It's one of two hotels within the immediate airport complex (the other being the InterContinental), making ...
Read more about City Lodge JNB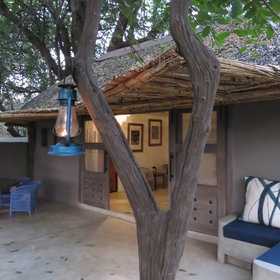 Kaingo Camp
|
7%
|


The well-established Kaingo Camp overlooks the Luangwa River from beneath an old grove of ebony trees. Owned by Derek Shenton and his family, it's one of the few independent camps remaining in South Luangwa National Park. Derek, and his engaging wife Jules, live in Lusaka ...
Read more about Kaingo Camp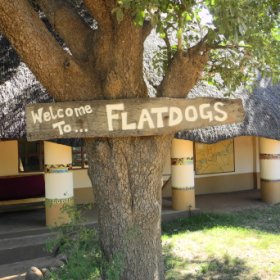 Flatdogs Camp
|
7%
|

Located in the Mfuwe area, just outside the gates into South Luangwa National Park, Flatdogs Camp was once known as an excellent backpackers' option and a really low-cost base for visiting the area. Whilst trying hard to retain its focus on value, its standards have improved ...
Read more about Flatdogs Camp
Mwamba Bushcamp
|
7%
|


Mwamba Bushcamp is set beneath the shade of tall ebony trees, overlooking a waterhole in the usually dry bed of the seasonal Mwamba River. Owned by Derek and Jules Shenton, it is a very natural yet comfortable camp: small, intimate and very remote. Mwamba is the smaller ...
Read more about Mwamba Bushcamp