Useful links featuring Harbour House Hotel

Harbour House Hotel is often combined with:
Sort by:
Name


|
% of trips


|
Traveller's rating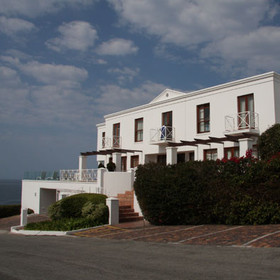 The Plettenberg
|
50%
|

The Plettenberg is a luxury hotel situated on a rocky headland overlooking one of South Africa's most scenic bays. A stylish, owner-managed hotel, it is within walking distance of the popular beach resort of Plettenberg Bay, and has stunning views of the ocean, mountains ...
Read more about The Plettenberg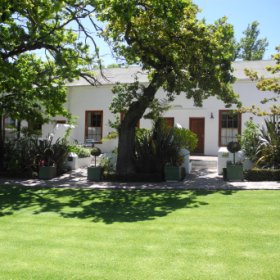 Lanzerac Hotel
|
25%
|


The Cape's main wine-producing region spreads around the small towns of Stellenbosch, Paarl and Franschhoek. There are other grape-growing areas in South Africa, but none so old and few so beautiful. As with everywhere in this region, excellent wine estates are close by...
Read more about Lanzerac Hotel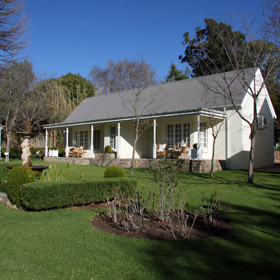 Rosenhof Country House
|
25%
|


The elegant Rosenhof Country House occupies a mid-19th-century single-storey homestead on the outskirts of Oudtshoorn, in South Africa's Little Karoo. It is well placed for visits to the Cango Caves and several ostrich farms in the region. During our last visit, the rooms ...
Read more about Rosenhof Country House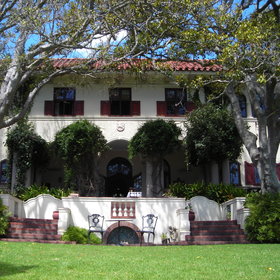 Camps Bay Retreat
|
25%
|


Camps Bay Retreat is a smart hotel which feels rather like a very good upmarket guesthouse. Set on the slopes of Lion's Head, it is spread out over a small private reserve, which covers 1.6 hectares (four acres) of lush woodlands, streams and waterfalls above Camps Bay, ...
Read more about Camps Bay Retreat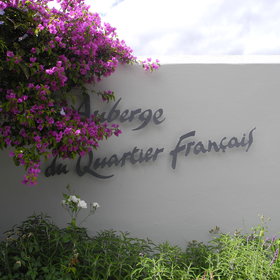 Le Quartier Francais
|
25%
|


For those seeking a peaceful spot in a tiny town surrounded by vineyards, the excellent Le Quartier Français in Franschhoek may be the answer. (It's recently joined the Relais & Château group.) Open log fires, sumptuous rooms and a couple of superb restaurants ensure a ...
Read more about Le Quartier Francais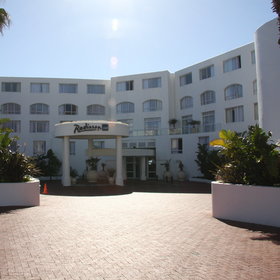 Radisson Blu Hotel Waterfront
|
25%
|

The Radisson Blu Hotel Waterfront is located beside the Victoria & Alfred Waterfront and has one of Cape Town's most spectacular ocean-side locations. The hotel is within walking distance from the V&A Waterfront, and in close proximity to the city centre, and some of the ...
Read more about Radisson Blu Waterfront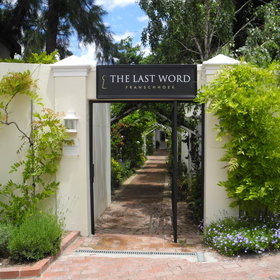 The Last Word Franschhoek
|
25%
|

Often known as simply 'The Franschhoek', The Last Word Franschhoek is a small, smart small boutique hotel with just six rooms in the town of Franschhoek, in the heart of the Cape's winelands. It's a very short walk from restaurants, shops and art galleries – and a good ...
Read more about The Franschhoek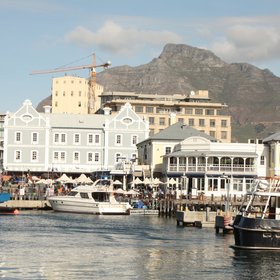 Victoria & Alfred Hotel
|
25%
|


The Victoria & Alfred Hotel is set in the heart of Cape Town's Victoria & Alfred Waterfront. It's just minutes away from the bustling city centre with many shops and restaurants, and only a short drive from some of the country's most stunning beaches. It was built in 1904 ...
Read more about Victoria & Alfred Hotel
Kwandwe Great Fish River Lodge
|
25%
|


Kwandwe Private Game Reserve is a relatively game-rich area of South Africa's Eastern Cape. There are four small, very comfortable lodges here and of these, the Great Fish River Lodge has perhaps the most spectacular setting: on the sides of a gorge overlooking the river...
Read more about Great Fish River Lodge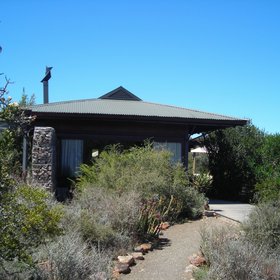 Kwandwe Ecca Lodge
|
25%
|


Kwandwe Ecca Lodge is a small, modern safari lodge in South Africa's Eastern Cape, which has been designed to be chic, luxurious and family-friendly. It is situated on rolling spekboom hills within Kwandwe Game Reserve, one of the top reserves in the area. NOTE - All ...
Read more about Ecca Lodge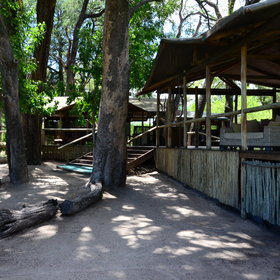 Little Kwara
|
25%
|


North of Botswana's Moremi Game Reserve, Little Kwara lies within the 1,750km2 private Kwara Reserve, where the diversity of the environments is reflected in both the wide range of activities possible – both land and water year-round – and the big game found here. It's ...
Read more about Little Kwara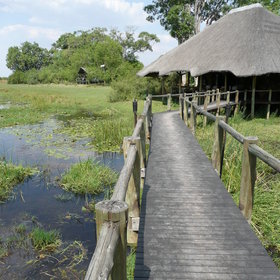 Lebala Camp
|
25%
|


In the extreme north of Botswana, the stylish Lebala Camp stands in lush, open grasslands in the south of the private Kwando Reserve. This vast reserve is a largely dry wildlife area with a reputation as a top African safari destination for big game – focusing especially on the predators...
Read more about Lebala Camp