Useful links featuring Hunters Country House

Useful links...
We want you to understand more about Hunters Country House. We're not shy to direct you to their own website as we're confident that a trip there with us will cost you the same or less than booking it any other way, even directly. So follow the links below for more information.
Hunters Country House Homepage
For pictures and further information on Hunters Country House, please have a look at their direct website.
Hunters Country House is often combined with:
Sort by:
Name


|
% of trips


|
Traveller's rating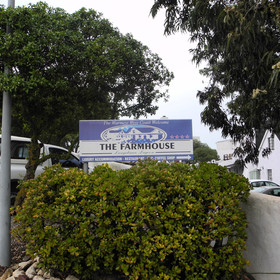 Farmhouse Hotel
|
50%
|

The Farmhouse Hotel is an old renovated farmstead located in the quiet seaside town of Langebaan, 134km's from Cape Town. It is located up on a hill with uninterrupted views of the tranquil Langebaan Lagoon. The Farmhouse Hotel has a total of 16 rooms, most with lagoon views...
Read more about Farmhouse Hotel
Rusthof Country House
|
50%
|

STOP PRESS Rusthof Country House has changed hands and the new owners are completely renovating and upgrading this guesthouse. It will be closed from 1 July 2014 to mid 2015 during this process. This small, personal owner-run house is located in the heart of Franschhoek, ...
Read more about Rusthof Country House
Oulap Country House
|
50%
|

East of Oudtshoorn, in the Little Karoo, is a gem of a place called Oulap Country House. Designed and built by Jans and Almeri, your hosts, Oulap commands stunning views from the top of its own hilltop. Outside there is a swimming pool, while inside you will find a cellar ...
Read more about Oulap Country House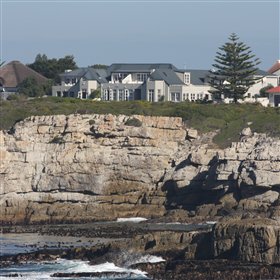 Ocean Eleven
|
50%
|

Ocean Eleven – occasionally written as 'Ocean 11' – is set on the cliffs overlooking Walker Bay, in a quiet residential area of the small coastal town of Hermanus. It's a comfortable guesthouse in Cape Cod style with stunning views and a good chance to watch whales (from ...
Read more about Ocean Eleven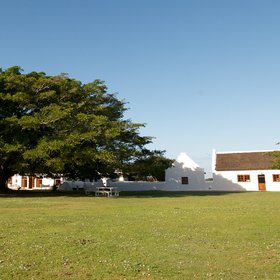 De Hoop Opstal
|
25%
|


The De Hoop Opstal, which is often also simply called 'The Opstal', is the central hub of the De Hoop Nature Reserve. It's near the southern tip of South Africa, about three hours' drive from Cape Town. The Opstal has a wide range of accommodation, some of which are spread ...
Read more about The Opstal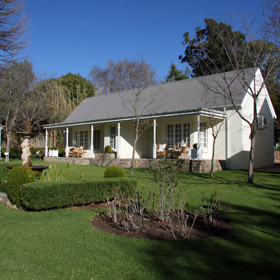 Rosenhof Country House
|
25%
|


The elegant Rosenhof Country House occupies a mid-19th-century single-storey homestead on the outskirts of Oudtshoorn, in South Africa's Little Karoo. It is well placed for visits to the Cango Caves and several ostrich farms in the region. During our last visit, the rooms ...
Read more about Rosenhof Country House
Cellars-Hohenort
|
25%
|


Close to Kirstenbosch Botanical Gardens in the heart of the Constantia Valley, The Cellars-Hohenort is a delightful Relais & Châteauxproperty. It is set in nine acres of manicured gardens and vineyards, for which it is well known. The name Cellars Hohenort is derived from ...
Read more about Cellars-Hohenort
Ndedema Lodge
|
25%
|


Ndedema Lodge is an elegant Victorian House in the heart of Clanwilliam, only about a 2 hour drive from Cape Town. In 2002 Johan and Wilma bought the house and had lovingly restored it to what it is today. We understand the house is over 100 years old and much of the ...
Read more about Ndedema Lodge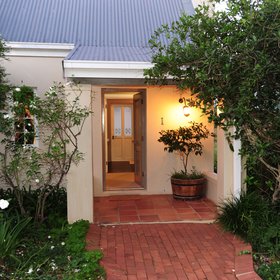 River Bend Lodge
|
25%
|


On a private concession between the Nyati and Addo main section of South Africa's Addo Elephant National Park stands the luxurious River Bend Lodge. It aims at providing pleasurable country life right in the middle of the Eastern Cape's bush, with a notable focus on families and children...
Read more about River Bend Lodge