Useful links featuring Hunters Country House

Useful links...
We want you to understand more about Hunters Country House. We're not shy to direct you to their own website as we're confident that a trip there with us will cost you the same or less than booking it any other way, even directly. So follow the links below for more information.
Hunters Country House Homepage
For pictures and further information on Hunters Country House, please have a look at their direct website.
Hunters Country House is often combined with:
Sort by:
Name


|
% of trips


|
Traveller's rating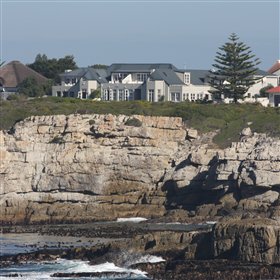 Ocean Eleven
|
57%
|

Ocean Eleven – occasionally written as 'Ocean 11' – is set on the cliffs overlooking Walker Bay, in a quiet residential area of the small coastal town of Hermanus. It's a comfortable guesthouse in Cape Cod style with stunning views and a good chance to watch whales (from ...
Read more about Ocean Eleven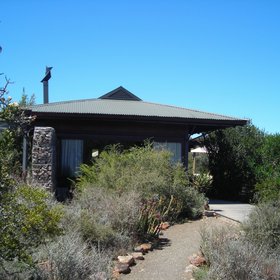 Kwandwe Ecca Lodge
|
43%
|


Kwandwe Ecca Lodge is a small, modern safari lodge in South Africa's Eastern Cape, which has been designed to be chic, luxurious and family-friendly. It is situated on rolling spekboom hills within Kwandwe Game Reserve, one of the top reserves in the area. NOTE - All ...
Read more about Ecca Lodge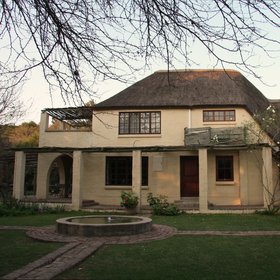 Elephant House
|
29%
|


Elephant House is a comfortable, owner-run lodge just 5km from the main entrance of Addo Elephant National Park in South Africa's Eastern Cape, a 45-minute drive from Port Elizabeth. Comprising the main Elephant House and its Stable Cottages, it offers a homely, country-style ...
Read more about Elephant House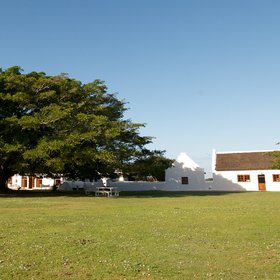 De Hoop Opstal
|
29%
|


The De Hoop Opstal, which is often also simply called 'The Opstal', is the central hub of the De Hoop Nature Reserve, not far from the southern tip of South Africa, about four hours' drive from Cape Town. It's all about the big outdoors here with a unique variety of eco-systems ...
Read more about The Opstal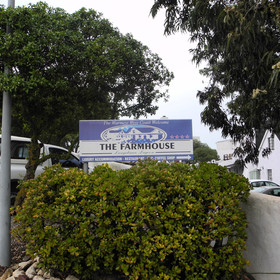 Farmhouse Hotel
|
29%
|

The Farmhouse Hotel is an old renovated farmstead located in the quiet seaside town of Langebaan, 134km's from Cape Town. It is located up on a hill with uninterrupted views of the tranquil Langebaan Lagoon. The Farmhouse Hotel has a total of 16 rooms, most with lagoon views...
Read more about Farmhouse Hotel
Oulap Country House
|
29%
|

East of Oudtshoorn, in the Little Karoo, is a gem of a place called Oulap Country House. Designed and built by Jans and Almeri, your hosts, Oulap commands stunning views from the top of its own hilltop. Outside there is a swimming pool (take care when using the pool as ...
Read more about Oulap Country House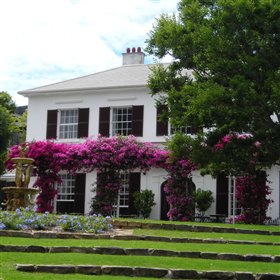 Vineyard Hotel
|
29%
|

The Vineyard Hotel is located in the leafy suburb of Newlands and has spectacular views dominated by Table Mountain. It's a very well-known landmark in Cape Town, and over the years has built up a good reputation and a loyal following of return visitors. The Vineyard Hotel ...
Read more about Vineyard Hotel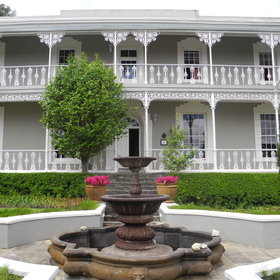 Schoone Oordt Country House
|
29%
|

Schoone Oordt Country House is located in the historic town of Swellendam, at the foot of the Langeberg Mountains. A beautiful Victorian house dating back to 1853, it is a convenient halfway stop between Cape Town and the Garden Route. The house is set in landscaped gardens ...
Read more about Schoone Oordt C. House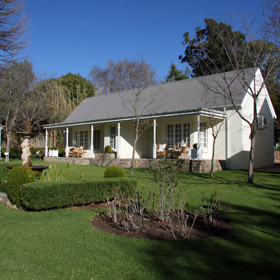 Rosenhof Country House
|
14%
|


The elegant Rosenhof Country House occupies a mid-19th-century single-storey homestead on the outskirts of Oudtshoorn, in South Africa's Little Karoo. It is well placed for visits to the Cango Caves and several ostrich farms in the region. During our last visit, the rooms ...
Read more about Rosenhof Country House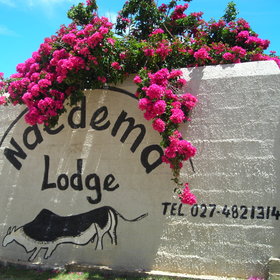 Ndedema Lodge
|
14%
|


Ndedema Lodge is an elegant Victorian House in the heart of Clanwilliam, only about a 2 hour drive from Cape Town. In 2002 Johan and Wilma bought the house and had lovingly restored it to what it is today. We understand the house is over 100 years old and much of the ...
Read more about Ndedema Lodge
Cellars-Hohenort
|
14%
|


Close to Kirstenbosch Botanical Gardens in the heart of the Constantia Valley, The Cellars-Hohenort is a delightful Relais & Châteaux property. It is set in nine acres of manicured gardens and vineyards, for which it is well known. The name Cellars Hohenort is derived from ...
Read more about Cellars-Hohenort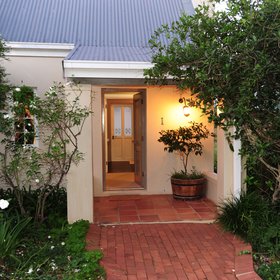 River Bend Lodge
|
14%
|


On a private concession between the Nyati and Addo main section of South Africa's Addo Elephant National Park stands the luxurious River Bend Lodge. It aims at providing pleasurable country life right in the middle of the Eastern Cape's bush, with a notable focus on families and children...
Read more about River Bend Lodge
Kwandwe Great Fish River Lodge
|
14%
|


Kwandwe Private Game Reserve is a relatively game-rich area of South Africa's Eastern Cape. There are four small, very comfortable lodges here and of these, the Great Fish River Lodge has perhaps the most spectacular setting: on the sides of a gorge overlooking the river...
Read more about Great Fish River Lodge