Useful links featuring Samara Karoo Lodge

Download a PDF...
To read what we say in our brochure, click on the link to download the brochure section including Samara Karoo Lodge. To save a copy onto your computer, right-click on the link and select 'Save Target as...'.
Useful links...
We want you to understand more about Samara Karoo Lodge. We're not shy to direct you to their own website as we're confident that a trip there with us will cost you the same or less than booking it any other way, even directly. So follow the links below for more information.
Reserve Homepage
very clear website for Samara with particularly evocative large pictures. Do visit it!
Karoo Lodge is often combined with:
Sort by:
Name


|
% of trips


|
Traveller's rating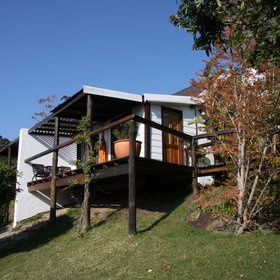 Hog Hollow Country Lodge
|
67%
|

Set on a hillside, Hog Hollow Country Lodge is situated about 20km east of Plettenberg Bay, overlooking the Matjies River Gorge and Tsitsikamma Mountains beyond. It is an excellent lodge from which to explore the places of interest along this stretch of the Garden Route...
Read more about Hog Hollow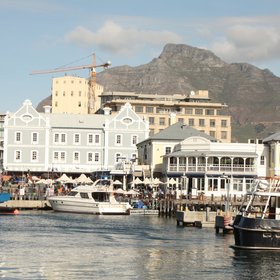 Victoria & Alfred Hotel
|
67%
|


The Victoria & Alfred Hotel is set in the heart of Cape Town's Victoria & Alfred Waterfront. It's just minutes away from the bustling city centre with many shops and restaurants, and only a short drive from some of the country's most stunning beaches. It was built in 1904 ...
Read more about Victoria & Alfred Hotel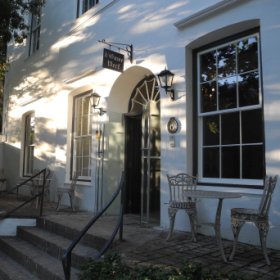 Oude Werf
|
33%
|


Set on one of South Africa's oldest and best-preserved streets, in the middle of Stellenbosch, Oude Werf (formerly known as D' Ouwe Werf) is a national monument and said to be one of the oldest inns in South Africa, dating back to 1802 (though remains of a 1687 church lie ...
Read more about Oude Werf
Storms River Restcamp
|
33%
|


The Tsitsikamma Coastal National Park is best known for its walking trails through the forests and dramatic coastal scenery which is part of Africa's oldest and largest marine reserve. Below the forests, on a rocky promontory, the simple Storms River Restcamp defies the ...
Read more about Storms River Restcamp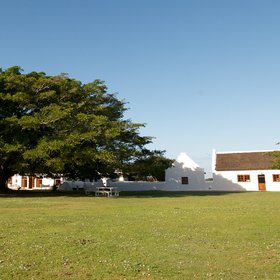 De Hoop Opstal
|
33%
|


The De Hoop Opstal, which is often also simply called 'The Opstal', is the central hub of the De Hoop Nature Reserve. It's near the southern tip of South Africa, about three hours' drive from Cape Town. The Opstal has a wide range of accommodation, some of which are spread ...
Read more about The Opstal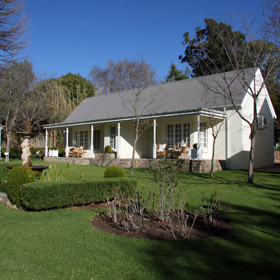 Rosenhof Country House
|
33%
|


The elegant Rosenhof Country House occupies a mid-19th-century single-storey homestead on the outskirts of Oudtshoorn, in South Africa's Little Karoo. It is well placed for visits to the Cango Caves and several ostrich farms in the region. During our last visit, the rooms ...
Read more about Rosenhof Country House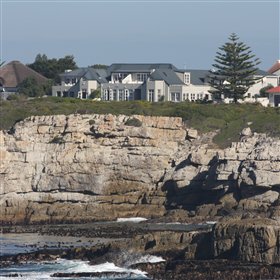 Ocean Eleven
|
33%
|

Ocean Eleven – occasionally written as 'Ocean 11' – is set on the cliffs overlooking Walker Bay, in a quiet residential area of the small coastal town of Hermanus. It's a comfortable guesthouse in Cape Cod style with stunning views and a good chance to watch whales (from ...
Read more about Ocean Eleven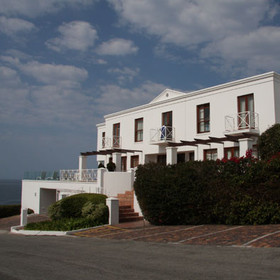 The Plettenberg
|
33%
|

The Plettenberg is a beautiful boutique hotel situated on a rocky headland overlooking one of South Africa's most impressive bays. It is an owner-managed property, with 37 individually decorated rooms and suites as well as two separate villas. It's a light, airy and stylish ...
Read more about The Plettenberg
Kwandwe Great Fish River Lodge
|
33%
|


Kwandwe Private Game Reserve is a relatively game-rich area of South Africa's Eastern Cape. There are four small, very comfortable lodges here and of these, the Great Fish River Lodge has perhaps the most spectacular setting: on the sides of a gorge overlooking the river...
Read more about Great Fish River Lodge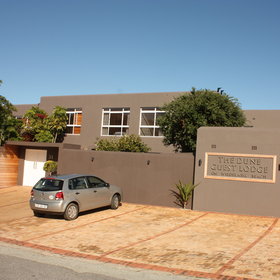 Dune Guest Lodge
|
33%
|

Dune Guest Lodge is a small comfortable guesthouse, which overlooks one of South Africa's best beaches at Wilderness, on the Garden Route. Overlooking the Indian Ocean, it has uninterrupted views, and direct access via a private boardwalk, straight onto the beach where ...
Read more about Dune Guest Lodge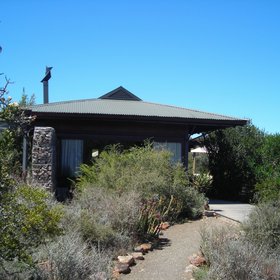 Kwandwe Ecca Lodge
|
33%
|


Kwandwe Ecca Lodge is a small, modern safari lodge in South Africa's Eastern Cape which has been designed to be chic, luxurious and family-friendly. It is situated on rolling spekboom hills within Kwandwe Game Reserve, one of the top reserves in the area. There are six ...
Read more about Ecca Lodge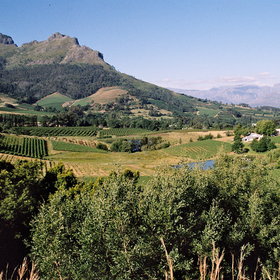 La Petite Ferme
|
33%
|


Situated on the side of a mountain, overlooking the Franschhoek valley, La Petite Ferme offers stunning views. Set amongst the vineyards of a working winery the accommodation options here are quite varied. There are 5 suites (2 standard, 2 superior and 1 deluxe suite), ...
Read more about La Petite Ferme