Meerkat Self-drive Safari: costs
Include:
Starts/ends:
Stays at:
Cost bands
Departing on or after
Trip cost
1-Jan-2018
US$731
12-Jan-2018
US$670
1-Feb-2018
US$722
1-Mar-2018
US$722
17-Mar-2018
US$722
1-Apr-2018
US$735
1-May-2018
US$725
1-Jun-2018
US$725
1-Jul-2018
US$727
1-Aug-2018
US$733
1-Sep-2018
US$733
1-Oct-2018
US$729
9-Oct-2018
US$729
1-Nov-2018
US$738
1-Dec-2018
US$731
4-Dec-2018
US$841
12-Dec-2018
US$841
25-Dec-2018
US$787
12-Jan-2019
US$785
1-Feb-2019
US$768
1-Mar-2019
US$768
1-Apr-2019
US$787
1-May-2019
US$769
1-Jun-2019
US$769
1-Jul-2019
US$789
1-Aug-2019
US$780
1-Sep-2019
US$780
1-Oct-2019
US$773
Notes
The prices shown are per person sharing; call us for single person supplements.
Upgrades to larger hire cars or 4x4s are easy to arrange and are highly recommended for this trip; ask us for details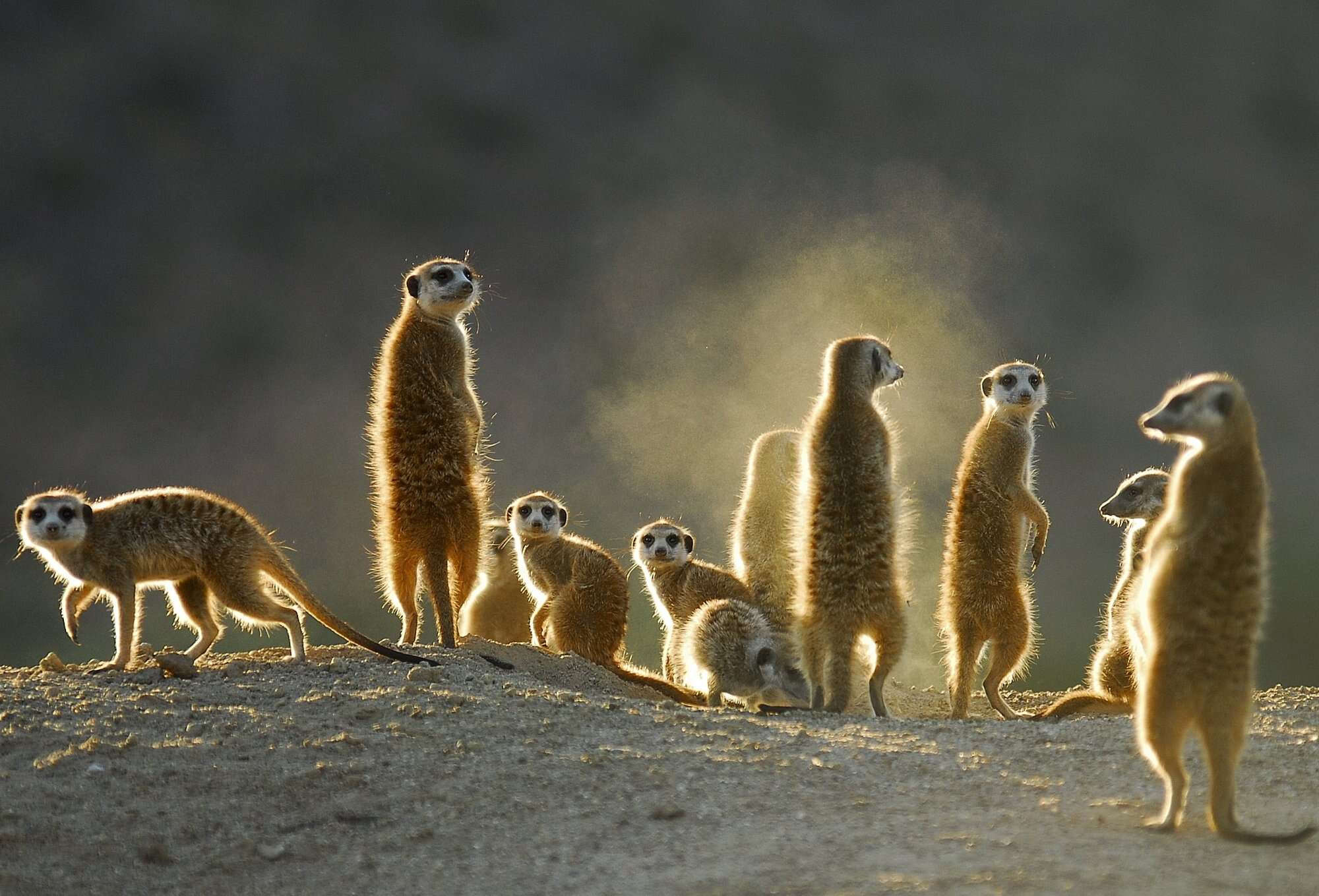 Meerkats are very busy, social animals.
This safari includes
Economy flights to/from London, plus UK and South African airport departure taxes.
A Group C car hire for the duration of your trip, to be picked up and dropped off at Upington Airport.
The hire vehicle is covered by the car hire company's Super Cover insurance. Please note that this is only valid for drivers who are aged over 25 years. This covers unlimited mileage, theft, personal accident insurance and almost all damages.
A comprehensive pack of maps and information covering the places that you'll be visiting.
This safari excludes
Petrol.
All meals and activities.
The hire vehicle is covered by the car hire company's Super Cover insurance. This cover excludes under-carriage, sand and water damage.
Tips and gratuities (which are optional).