Useful links featuring Mount Meru Game Lodge & Sanctuary

Useful links...
We want you to understand more about Mount Meru Game Lodge & Sanctuary. We're not shy to direct you to their own website as we're confident that a trip there with us will cost you the same or less than booking it any other way, even directly. So follow the links below for more information.
Mount Meru's own webpage
Some useful information here which helps to give an overview of the lodge, along with some nice photos.
Mount Meru Game Lodge is often combined with:
Sort by:
Name


|
% of trips


|
Traveller's rating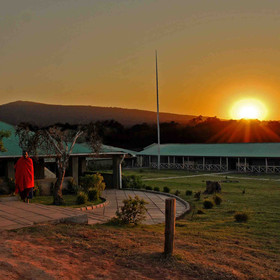 Rhino Lodge
|
100%
|


Opened in 2007, Rhino Lodge is a relatively large lodge in a great location facing dense forest on the slopes of the Ngorongoro Crater, close to the rim. It's refreshingly simple with a relaxed atmosphere, and is operated in conjunction with the governing body of the area's ...
Read more about Rhino Lodge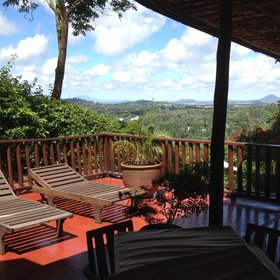 Onsea House
|
50%
|


Onsea House (its full name is Onsea House Country Inn and Guest Cottage is a renovated colonial-era property, with just four bedrooms. It opened as a guest house in 2006. Together with its sister property Machweo Wellness Retreat and Fine Dining, on the same plot – and ...
Read more about Onsea House
Oliver's Camp
|
50%
|


In the quiet south-east of Tarangire National Park, beside Silale and Lormakau marshes, Oliver's Camp is a lovely tented camp set on a low, sandy ridge. Open from June until the end of March, it is particularly good for wildlife in the height of the dry season, when the ...
Read more about Oliver's Camp
Namiri Plains Camp
|
50%
|


Namiri Plains is located an hour and a half's drive due east from the game-rich core of the Serengeti – Seronera. The camp opened in July 2014 in an area that for more than 20 years had been closed to the public. Previously this region had exclusively been used for cheetah ...
Read more about Namiri Plains Camp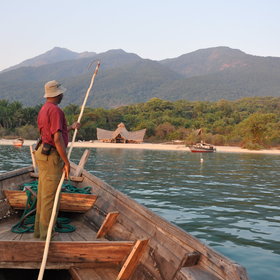 Greystoke Mahale
|
50%
|


Greystoke Mahale is a unique, high-end camp that sits on a white-sand beach overlooking Lake Tanganyika's clear waters inside the remote Mahale Mountains National Park. The lodge is named after the legend of Tarzan and much of the experience here revolves around life in the forest...
Read more about Greystoke Mahale
Ubuntu Camp
|
50%
|

Ubuntu Camp is a small, semi-permanent camp in the Serengeti National Park. Like it's sister camp Olakira, Ubuntu moves seasonally to optimise the chance of witnessing the great wildebeest migration. Between December and March it is situated on the open southern plains, ...
Read more about Ubuntu Camp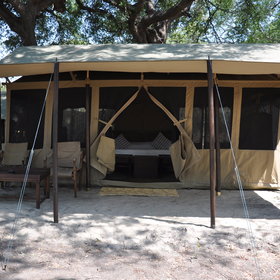 Chada Camp
|
50%
|


Chada Camp is a simple camp occupying a woodland spot on the edge of Chada Plain in the heart of Tanzania's Katavi National Park. It aims to offer guests an authentic safari experience in this remote park 50km east of Lake Tanganyika – and is sometimes known as 'Chada Katavi Camp'...
Read more about Chada Camp