Fanjove Lodge is often combined with:
Sort by:
Name


|
% of trips


|
Traveller's rating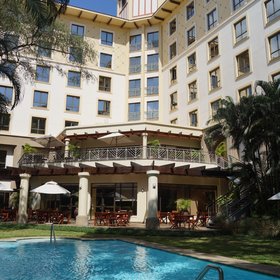 Southern Sun Dar
|
38%
|

The Southern Sun is located in Dar es Salaam's town centre, making it very convenient for those who only have a short stay in the city. With an outdoor pool, restaurant, fitness centre and variety of other facilities, it is a pleasant and good value hotel. Southern Sun ...
Read more about Southern Sun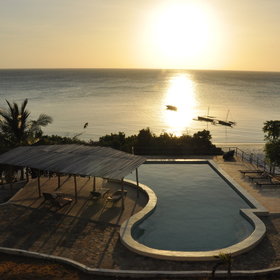 Manta Resort
|
12%
|


In the far north-west of Pemba Island, The Manta Resort is a remote, laidback beach retreat with fantastic views, a powder-white beach and a range of accommodation that includes a unique underwater room. We have visited The Manta Resort a number of times over the years ...
Read more about Manta Resort
Lake Manze Adventure Camp
|
12%
|

Lake Manze Adventure Camp opened in 2007 on a prime location overlooking Lake Manze, which is one of the more northerly of a series of lakes and rivers within a rich alluvial floodplain of the Rufiji River. Set in a grove of borassus, doum and wild date palms, it lies at ...
Read more about Lake Manze Camp
Sand Rivers Camp
|
12%
|

Sand Rivers was founded by safari legend Richard Bonham. Its site, deep inside the Selous Game Reserve, overlooking a wide curve of the Rufiji River, streaked with sand banks and girdled by rocky outcrops, was spotted when he explored this region with writer and traveller ...
Read more about Sand Rivers Camp
Ras Kutani
|
12%
|


Ras Kutani is situated on a quiet stretch of white beach south of Dar es Salaam, tucked in amongst lush tropical vegetation on a wild stretch of coastline. To get there you'll be rowed across the calm waters of a lagoon. Rustic yet stylish, it aims to have the feel of a ...
Read more about Ras Kutani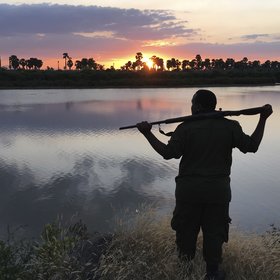 Selous Impala Camp
|
12%
|


Selous Impala Camp is situated on a wooded stretch of the stunning Rufiji River within the Selous Game Reserve. Simply though stylishly designed, it offers varied safaris and combines well with its sister camp in Ruaha National Park, the rather more spartan Mdonya Old River Camp...
Read more about Impala Camp
Siwandu
|
12%
|

Plush and luxurious, Siwandu (formerly known as Selous Safari Camp) is set amid mixed woodland on the shores of Lake Nzerakera, in the central part of the Selous Game Reserve. Lake Nzerakera is located a few miles north of the Rufiji River, connected to the main river by ...
Read more about Siwandu
Kichaka Expeditions
|
12%
|


Kichaka Expeditions is a private camp which opened in 2013 in a section of Tanzania's Ruaha National Park far from any of the existing camps. The camp was established by Andrew 'Moli' Molinaro and his partner Noelle Herzog, with the aim of focusing on walking safaris – ...
Read more about Kichaka Expeditions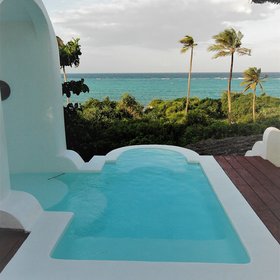 Matemwe Retreat
|
12%
|


Matemwe Retreat is one of the most exclusive lodges on Zanzibar, arguably the ultimate in private luxury. Located on the east coast, across from Mnemba Island, it has just four spectacular villas. Each villa has its own rooftop plunge pool and access to a beach that is ...
Read more about Matemwe Retreat