Useful links featuring Chada fly-camping

Download a PDF...
To read what we say in our brochure, click on the link to download the brochure section including Chada fly-camping. To save a copy onto your computer, right-click on the link and select 'Save Target as...'.
Chada fly-camping is often combined with:
Sort by:
Name


|
% of trips


|
Traveller's rating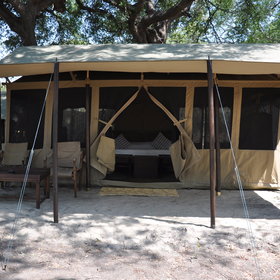 Chada Camp
|
100%
|


Chada Camp is a simple camp occupying a woodland spot on the edge of Chada Plain in the heart of Tanzania's Katavi National Park. It aims to offer guests an authentic safari experience in this remote park 50km east of Lake Tanganyika – and is sometimes known as 'Chada Katavi Camp'...
Read more about Chada Camp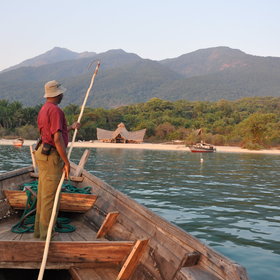 Greystoke Mahale
|
83%
|


Greystoke Mahale is a unique, high-end camp that sits on a white-sand beach overlooking Lake Tanganyika's clear waters inside the remote Mahale Mountains National Park. The adventure starts on the journey to Greystoke: after flying to Mahale (about five hours frpm Arusha, ...
Read more about Greystoke Mahale
Arusha Coffee Lodge
|
33%
|


Set just outside of Arusha, close to the city's small domestic airport and just off the main road to Lake Manyara, Ngorongoro and the Serengeti, Arusha Coffee Lodge, which sits on part of a 40 hectare (100-acre) coffee plantation, in open manicured gardens, is a convenient ...
Read more about Arusha Coffee Lodge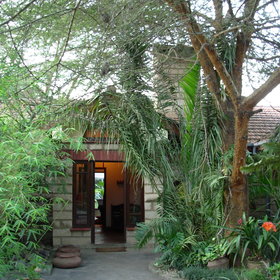 Macushla House
|
33%
|


Macushla House is a converted home situated in the leafy, quiet Langata area of southwest Nairobi. This residential suburb is about 18km from downtown Nairobi and 30km from the international airport. Because Macushla House is owner-managed, it has a very personal and intimate feel to it...
Read more about Macushla House
Serena Hotel Dar
|
17%
|


Conveniently close to the airport, in the centre of town, the Serena Hotel Dar (previously called the Moevenpick Royal Palm Hotel) is perhaps the city's best large hotel: it's very professional and ideal for short overnight stops. The Serena Hotel Dar has 230 rooms in ...
Read more about Serena Hotel Dar
Rivertrees Country Inn
|
17%
|


At the end of a long tree-lined driveway, halfway between the town of Arusha and Kilimanjaro International Airport, Rivertrees Country Inn lies on the banks of the Usa River within ten hectares of lush, well-tended, tropical gardens. Filled with flame trees, bougainvillea, ...
Read more about Rivertrees Country Inn
Southern Sun Dar
|
17%
|

The Southern Sun is located in Dar es Salaam's town centre, making it very convenient for those who only have a short stay in the city. With an outdoor pool, restaurant, fitness centre and variety of other facilities, it is a pleasant and good value hotel. Southern Sun ...
Read more about Southern Sun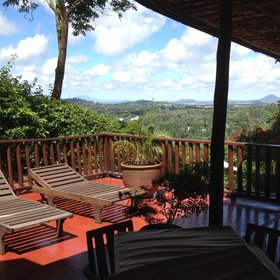 Onsea House
|
17%
|


Onsea House (its full name is Onsea House Country Inn and Guest Cottage is a renovated colonial-era property, with just four bedrooms. It opened as a guest house in 2006. Together with its sister property Machweo Wellness Retreat and Fine Dining, on the same plot – and ...
Read more about Onsea House
Mdonya Old River Camp
|
17%
|


Set in acacia woodland in the heart of Ruaha National Park, Mdonya Old River Camp was designed with a conscious desire to remain simple, and keep within its surroundings. It makes no apologies for sticking to safari basics – in fact it rather revels in the idea – and this ...
Read more about Mdonya Old River Camp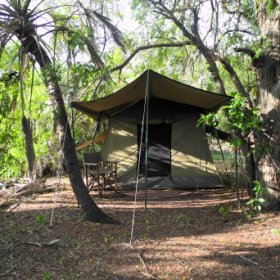 Selous Impala fly-camp
|
17%
|


If you are staying at Impala Camp for more than a few nights, then adventurous travellers should consider fly-camping as an option. If you opt for a night's fly-camping, then you'll head out into the bush in the afternoon with a 4WD vehicle and guide - exploring further ...
Read more about Impala fly-camping
Lake Manze Adventure Camp
|
17%
|

Lake Manze Adventure Camp opened in 2007 on a prime location overlooking Lake Manze, which is one of the more northerly of a series of lakes and rivers within a rich alluvial floodplain of the Rufiji River. It lies at the heart of Tanzania's Selous Game Reserve, and was ...
Read more about Lake Manze Camp
Selous Impala Camp
|
17%
|


Selous Impala Camp is situated on a wooded stretch of the stunning Rufiji River within the Selous Game Reserve. Simply though stylishly designed, it offers varied safaris and combines well with its sister camp in Ruaha National Park, the rather more spartan Mdonya Old River Camp...
Read more about Impala Camp
Kwihala Camp
|
17%
|


Kwihala is an excellent mobile operation in Ruaha National Park that has been open since 2006. Kwihala was taken over by new management in 2014 and we are delighted to say that it has only gone from strength to strength since it changed hands. Kwihala's excellent standards ...
Read more about Kwihala Camp