Best lodge to stay in Kilwa
Listed below is our recommendation for a nice place to stay in Kilwa.
Sort by:
Name


|
Traveller's rating


|
No. of reviews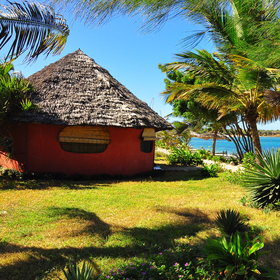 Kimbilio Lodge
Kimbilio Lodge is a small beachfront guesthouse located in the picturesque and historic port town of Kilwa Masoko, on the southern ...More about Kimbilio Lodge
A very welcoming stop-over in our travel from the south of Tanzania (Mtwara) back to Dar. We had enough time to visit the nearby island and to have a relaxing evening meal... Kimbilio Lodge reviews...