Useful links featuring Moivaro Lake Natron Tented Camp

Useful links...
We want you to understand more about Moivaro Lake Natron Tented Camp. We're not shy to direct you to their own website as we're confident that a trip there with us will cost you the same or less than booking it any other way, even directly. So follow the links below for more information.
Lake Natron Tented Camp's own website
Click here for more on Lake Natron Tented Camp, from the Moivaro website.
Moivaro Natron Tented is often combined with:
Sort by:
Name


|
% of trips


|
Traveller's rating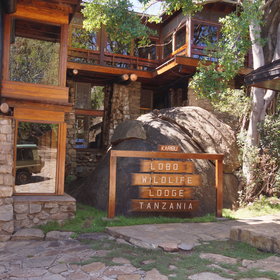 Lobo Wildlife Lodge
|
100%
|

First constructed in 1968, the large Lobo Wildlife Lodge was until recently run by the government, and its old-fashioned, stone structure still remains largely unchanged despite new management. One of just a few lodges in the Serengeti National Park to have really excellent ...
Read more about Lobo Wildlife Lodge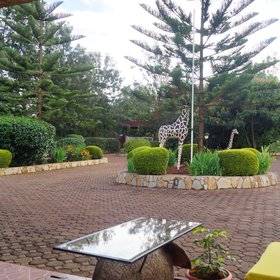 Bougainvillea Safari Lodge
|
100%
|

Bougainvillea Safari Lodge was created by a local farmer and a chef who saw potential for a simple and friendly guesthouse in Karatu. They approached the government for a loan and their application was approved. Soon after this 32-room lodge, close to the Ngorongoro Conservation ...
Read more about Bougainvillea Lodge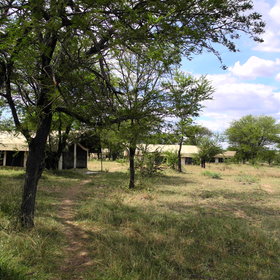 Ubuntu Camp
|
100%
|

Ubuntu Camp is a small, semi-permanent camp in the Serengeti National Park. Like it's sister camp Olakira, Ubuntu moves seasonally to optimise the chance of witnessing the great wildebeest migration. Between December and March it is situated on the open southern plains, ...
Read more about Ubuntu Camp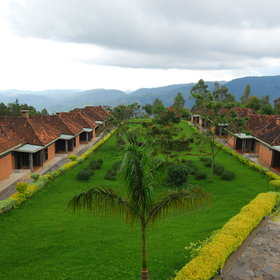 Nyungwe Top View Hill Hotel
|
100%
|


Opened in 2011, the unassuming Nyungwe Top View Hill Hotel is located just five minutes' drive off a main road, on top of a steep hill with views across numerous tea plantations; it has easily the most beautiful views in the Nyungwe Forest area. With its proximity to the ...
Read more about Nyungwe Top View Hill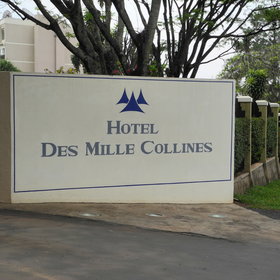 Hotel des Mille Collines
|
100%
|

Set within large gardens in the heart of Kigali, the four-star Hotel des Mille Collines in the feature film, Hotel Rwanda. As in the film, the hotel attracts a distinctly business clientele to its 112 rooms, but its location also makes it a good base from which to explore ...
Read more about Hotel des Mille Collines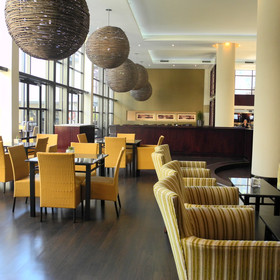 City Lodge OR Tambo
|
100%
|

About 300m from 'International Arrivals' at Johannesburg's OR Tambo International Airport, the City Lodge, which opened in 2010, is a modern hotel with 303 rooms. It's one of two hotels within the immediate airport complex (the other being the InterContinental), making ...
Read more about City Lodge JNB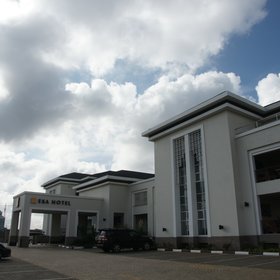 Eka Hotel
|
100%
|


This business-class hotel on the Mombasa highway is one of the closest in the capital to Nairobi Jomo Kenyatta International Airport – 12km away. Opened in 2012, it has a modern, functional style, late bar, and excellent buffet breakfasts. Arriving at the Eka, your vehicle ...
Read more about Eka Hotel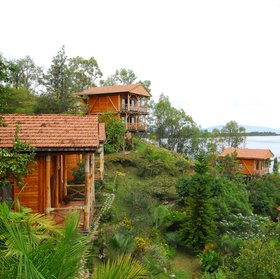 Cormoran Lodge
|
100%
|


Set on a steep hill, leading down to the shore of Rwanda's Lake Kivu, the rustic yet stylish Cormoran Lodge in Kibuye has a small number of wooden cabins, each affording beautiful views over the lake. We last visited Cormoran Lodge in May 2017 and on this, as on our previous ...
Read more about Cormoran Lodge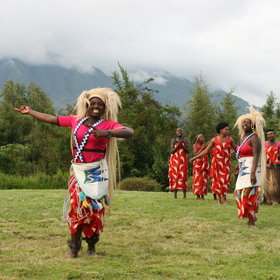 Mountain Gorilla View Lodge
|
100%
|


Mountain Gorilla View Lodge, previously called Gorilla Mountain View Lodge, is located on the slopes of Rwanda's Mount Sabyinyo. A good mid-range hotel set in spacious grounds, it has beautiful views of the surrounding volcanoes and is only a 15-minute drive from the headquarters ...
Read more about Mountain Gorilla View