Useful links featuring Kungwe Beach Lodge

Download a PDF...
To read what we say in our brochure, click on the link to download the brochure section including Kungwe Beach Lodge. To save a copy onto your computer, right-click on the link and select 'Save Target as...'.
Kungwe Beach Lodge is often combined with:
Sort by:
Name


|
% of trips


|
Traveller's rating


Rivertrees Country Inn
|
50%
|


At the end of a long tree-lined driveway, halfway between the town of Arusha and Kilimanjaro International Airport, Rivertrees Country Inn lies on the banks of the Usa River within four hectares of lush, well-tended, tropical gardens. Filled with flame trees, bougainvillea, ...
Read more about Rivertrees Country Inn
Southern Sun Dar
|
50%
|

The Southern Sun is located in Dar es Salaam's town centre, making it very convenient for those who only have a short stay in the city. With an outdoor pool, restaurant, fitness centre and variety of other facilities, it is a pleasant and good value hotel. Southern Sun ...
Read more about Southern Sun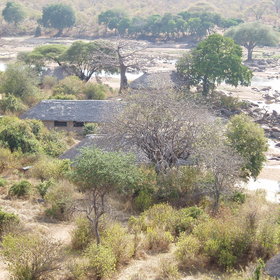 Ruaha River Lodge
|
50%
|

Situated in a fantastic location right on the river, Ruaha River Lodge is the oldest lodge in Ruaha National Park. Unpretentious and relaxed, it is owned and run by the Fox family, and is well suited for those on a tighter budget. Although the lodge is relatively large, ...
Read more about Ruaha River Lodge
Lake Manze Adventure Camp
|
50%
|

Lake Manze Adventure Camp opened in 2007 on a prime location overlooking Lake Manze, which is one of the more northerly of a series of lakes and rivers within a rich alluvial floodplain of the Rufiji River. It lies at the heart of Tanzania's Selous Game Reserve, and was ...
Read more about Lake Manze Camp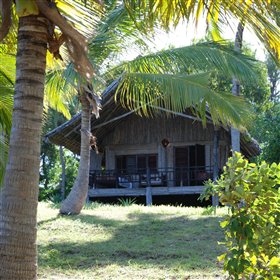 Pole Pole
|
50%
|


Pole Pole is a lovely relaxed beach lodge, set amongst coconut palms and overlooking the calm and sheltered Chole Bay in the Mafia Island Marine Park. The phrase 'pole pole' means 'slowly slowly' in Swahili, and certainly says a lot about the atmosphere here. With only ...
Read more about Pole Pole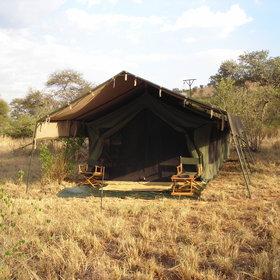 Nomad Serengeti Safari Camp
|
50%
|


Nomad Serengeti Safari Camp is a classic tented mobile camp, which changes location several times a year in order to follow the wildebeest migration around the Serengeti. There are tents and infrastructure for a maximum of 14 guests. The camp's changing location broadly ...
Read more about Nomad Serengeti Camp
Kwihala Camp
|
50%
|


Kwihala is an excellent mobile operation in Ruaha National Park that has been open since 2006. Kwihala was taken over by new management in 2014 and we are delighted to say that it has only gone from strength to strength since it changed hands. Kwihala's excellent standards ...
Read more about Kwihala Camp
Gorilla Mountain View Lodge
|
50%
|


The newest mid-range hotel in the Volcanoes National Park is the Gorilla Mountain View Lodge. The owners of the lodge are the former owners of the Mountain Gorilla's Nest. The Gorilla Mountain View Lodge has 20 individual cottages constructed out of brick and tile – another ...
Read more about Gorilla Mountain View