Udzungwa Forest Camp is often combined with:
Sort by:
Name


|
% of trips


|
Traveller's rating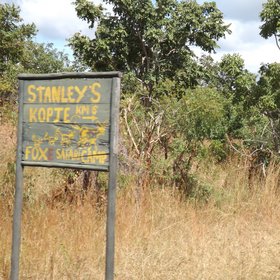 Stanley's Kopje
|
80%
|


Previously known as Foxes Safari Camp, Stanley's Kopje was rebuilt following a fire and opened again in 2011. The camp is located in Mikumi National Park, a protected wildlife area to the north of Tanzania's Selous Game Reserve. Stanley's Kopje is one of a number of properties ...
Read more about Stanley's Kopje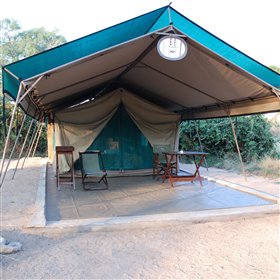 Mdonya Old River Camp
|
40%
|


Set in acacia woodland in the heart of Ruaha National Park, Mdonya Old River Camp was designed with a conscious desire to remain simple, and keep within its surroundings. It makes no apologies for sticking to safari basics – in fact it rather revels in the idea – and this ...
Read more about Mdonya Old River Camp
Lake Manze Adventure Camp
|
40%
|

Lake Manze Adventure Camp opened in 2007 on a prime location overlooking Lake Manze, which is one of the more northerly of a series of lakes and rivers within a rich alluvial floodplain of the Rufiji River. Set in a grove of borassus, doum and wild date palms, it lies at ...
Read more about Lake Manze Camp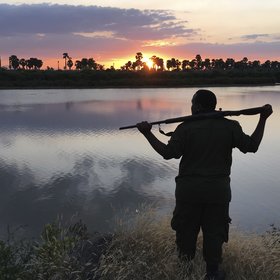 Selous Impala Camp
|
40%
|


Selous Impala Camp is situated on a wooded stretch of the stunning Rufiji River within the Selous Game Reserve. Simply though stylishly designed, it offers varied safaris and combines well with its sister camp in Ruaha National Park, the rather more spartan Mdonya Old River Camp...
Read more about Impala Camp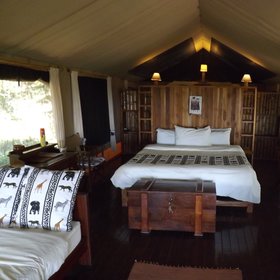 Vuma Hills
|
20%
|


Just 6km from the entrance of Mikumi National Park, Vuma Hills is in a peaceful location, high up in the hills overlooking the park. The camp was completely renovated in 2015. Vuma Hills is part of the Foxes collection, and offers more of a bush experience than its sister ...
Read more about Vuma Hills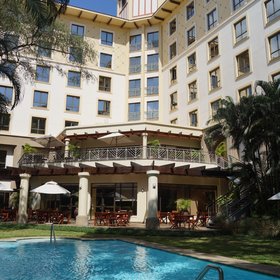 Southern Sun Dar
|
20%
|

The Southern Sun is located in Dar es Salaam's town centre, making it very convenient for those who only have a short stay in the city. With an outdoor pool, restaurant, fitness centre and variety of other facilities, it is a pleasant and good value hotel. Southern Sun ...
Read more about Southern Sun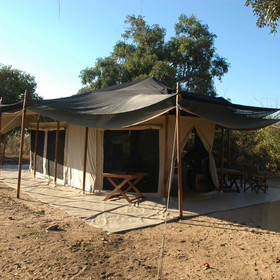 Kigelia Camp
|
20%
|

Set on the banks above the Ifuguru sand river in Ruaha National Park, Kigelia is a tented camp that takes its name from the grove of sausage trees, Kigelia africana, where it nestles. With only six well-positioned tents, the camp aims to blend in with the surrounding bush, ...
Read more about Kigelia Camp
Kwihala Camp
|
20%
|


Kwihala is a well-established camp in Ruaha National Park, Tanzania. The camp has recently benefitted from a soft refurbishment, giving it a modern and stylish finish. There is nothing truly permanent about this camp and you won't find any cement or stone. However, the ...
Read more about Kwihala Camp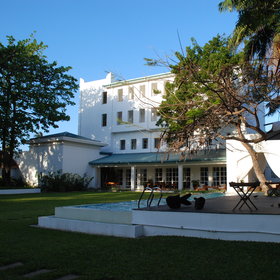 Oyster Bay
|
20%
|

Owned by the team who run the top-end Beho Beho Camp, in the Selous Game Reserve, The Oyster Bay Hotel is in the 'Oyster Bay' district of Dar es Salaam. The hotel overlooks the Indian Ocean and is about a 15-minute drive from the city center and about an hour from the airport...
Read more about Oyster Bay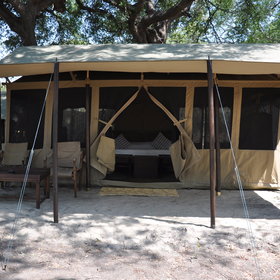 Chada Camp
|
20%
|


Chada Camp is a bush camp occupying a woodland spot on the edge of Chada Plain in the heart of Tanzania's Katavi National Park. It aims to offer guests an authentic safari experience in this remote park 50km east of Lake Tanganyika – and is sometimes known as 'Chada Katavi Camp'...
Read more about Chada Camp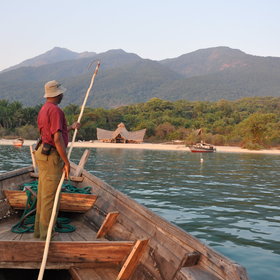 Greystoke Mahale
|
20%
|


Greystoke Mahale is a unique, high-end camp that sits on a white-sand beach overlooking Lake Tanganyika's clear waters inside the remote Mahale Mountains National Park. The lodge is named after the legend of Tarzan and much of the experience here revolves around life in ...
Read more about Greystoke Mahale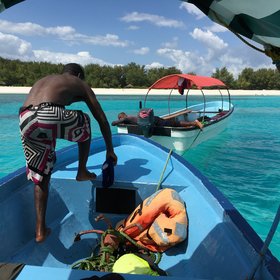 Matemwe Lodge
|
20%
|


Matemwe Lodge (formerly Matemwe Bungalows) has always been a long-standing favourite with our travellers - read the recent feedback for an unbiased review. It's situated on the northern edge of Matemwe village, and has a lovely position on a small outcrop of coral rock...
Read more about Matemwe Lodge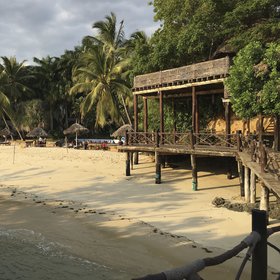 Mbweni Ruins Hotel
|
20%
|

Mbweni Ruins Hotel is a small hotel south of Stone Town, next to the ruins of the old Mbweni mission, and managed by Protea Hotels. This area was once the beach retreat of a wealthy Omani family, part of which was bought in 1871 by the Universities' Mission to Central Africa ...
Read more about Mbweni Ruins Hotel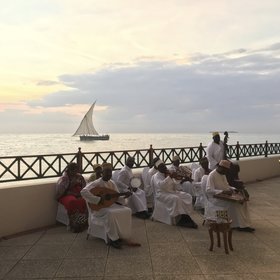 Serena Inn
|
20%
|


The Serena Inn in Stone Town is part of the internationally renowned Serena chain, which has hotels all over East Africa. The buildings which make up the Serena Inn were once used as the residence for a Chinese doctor but it has been a hotel for the since the 1990s and ...
Read more about Serena Inn