Useful links featuring Neptune Ngorongoro Lodge

Useful links...
We want you to understand more about Neptune Ngorongoro Lodge. We're not shy to direct you to their own website as we're confident that a trip there with us will cost you the same or less than booking it any other way, even directly. So follow the links below for more information.
Exploreans Ngorongoro Lodge's own website
Click here to read more about the lodge and to see more pictures.
Neptune Ngorongoro is often combined with:
Sort by:
Name


|
% of trips


|
Traveller's rating


Rivertrees Country Inn
|
100%
|


At the end of a long tree-lined driveway, halfway between the town of Arusha and Kilimanjaro International Airport, Rivertrees Country Inn lies on the banks of the Usa River within four hectares of lush, well-tended, tropical gardens. Filled with flame trees, bougainvillea, ...
Read more about Rivertrees Country Inn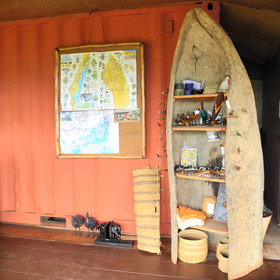 Rhotia Valley Tented Lodge
|
50%
|


Perched high on a hill overlooking the valley of the seasonal Rhotia River, Rhotia Valley Tented Lodge is a simple and friendly camp in a good location between the Ngorongoro Crater and the Rift Valley Escarpment. Built in 2007, aside from being a good-value base to explore ...
Read more about Rhotia Valley Ttd. Lodge
Serengeti Pioneer Camp
|
50%

Opened December 2012, and located in south central Serengeti National Park, Serengeti Pioneer Camp is a smart tented camp with a touch of the early explorer about it. Built on a slope below a picturesque kopje, the camp setting retains a feeling of seclusion yet is well ...
Read more about Serengeti Pioneer Camp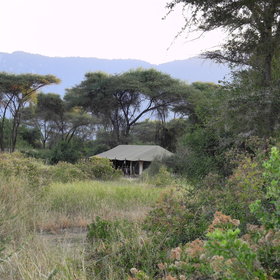 Lemala Manyara
|
50%
|

***This lodge is currently closed*** Lemala Manyara is a seasonal tented camp set in the heart of Northern Tanzania's Lake Manyara National Park, about 60 minutes south of the park's main gate. It stands on the edge of some acacia woodland and has views, through some ...
Read more about Lemala Manyara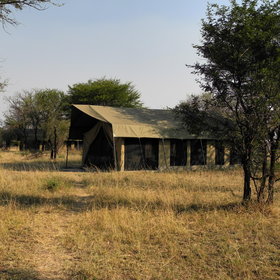 Olakira Mara - Ndutu Camp
|
50%
|


Olakira Camp, sometimes known as either Olakira Mara, or Olakira Ndutu depending on where it's located, is a semi-permanent tented camp that moves twice a year to a new location, depending on the location of the wildebeest migration at the time. Through the months of June ...
Read more about Olakira Camp
Unguja Lodge
|
50%
|

Run by the ever-helpful couple, Ralph and Elies, Unguja Lodge is a small, relaxed and friendly lodge in a lovely spot overlooking the picturesque Menai Bay Conservation area. The design of Unguja is modern and quite unique - lots of large white curving walls and high thatched ...
Read more about Unguja Lodge